Modern Available Advanced + Proven Safety Features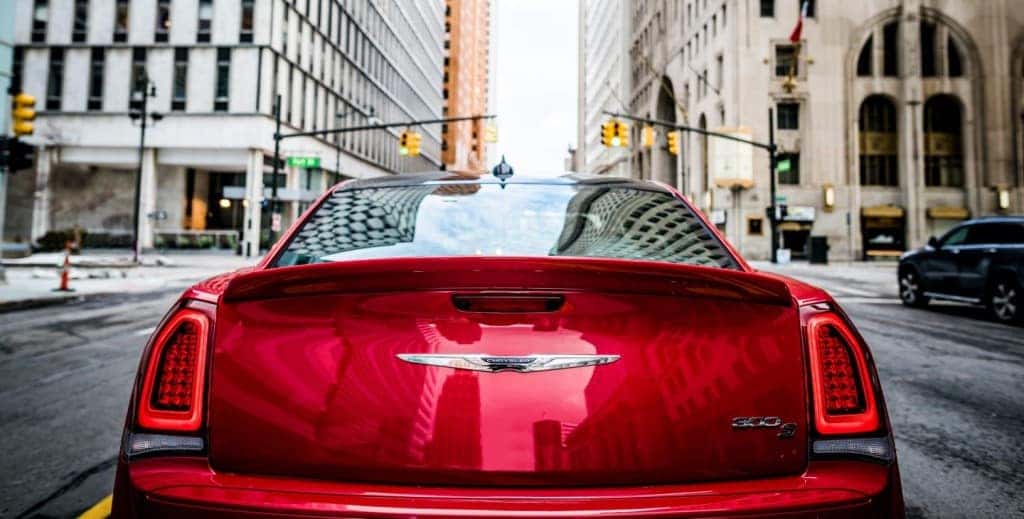 Drivers today expect more than premium amenities of their interior and overall vehicle options. Owners want safety and high-level technology to go with any special features that are offered in today's modern vehicles. Chrysler has been at the forefront of improving the overall safety with every vehicle produced, increasing how vehicles protect and alert drivers, providing better surrounding features to let a driver know when they might be in trouble and even providing drivers with 360-degree views of the landscape around them.
Latest Safety Features Offered With Chrysler Vehicles
Available safety features like the Blind Spot Monitoring system, drivers will be notified when any vehicle is approaching from their blindspot, and an available 360-degree surround view camera can always give drivers a clear look at their surroundings in every direction. This is important to know what may or may not hit your ride and provides drivers with time to react to a potential threat on the road. Remember, it's not how well you drive because anyone can crash into you; this is a practice approach to avoiding other vehicles that are headed towards you.
Recently added is the modern feature known as LaneSense Lane Departure Warnings with Lane Keep Assist. Not just for novice or elder drivers, if you're swaying on the roads or having difficulty with a new larger vehicle than you've had before, the LaneSense technology provides the driver visual and audio cues when they're leaving their lane.
While the lane departure warning helps to inform drivers and assist them stay in their current lane, Lane Keep Assist will also attempt to guide the vehicle back into its proper lane (unless the turn signal is on). Side swiping crashes are easily prevented and this feature will be found on more and more vehicles as time passes.
Cruise Control of the Future, Here Today
Another available feature offered with modern Chrysler vehicles is Adaptive Cruise Control. Adaptive Cruise Control is partnered with a Stop and Go technology that effectively will slow down a driver's vehicle set on cruise control, if there's another vehicle ahead of them, but the driver is not slowing down.
Adaptive Cruise Control can be life saving as can even bring the car to a complete stop, or try to, if that other car isn't moving, like in the event of abrupt traffic jam slowdowns while on the highway or simply a car that has broken down in your lane. These are the kind of modern features that will make your drives safer and provide greater peace of mind and protection than previous generation vehicles.
Additional Safety Ideas
Incase of an emergency, we recommend to have an emergency road safety kit to help drivers out, should the worst happen. Everything included from a tool kit, First Aid, roadside equipment, pliers, screwdrivers, adjustable wrench and more are found in an emergency road safety kit. Having a spare tire and the proper equipment to take off a tire that exploded or has fallen off and the ability to put on a spare with a jack is not only smart, but extremely smart to have.
Find Your Safe and Modern Chrysler With Us
Look no further than Kendall Dodge Chrysler Jeep Ram for all of these wonderful safety features in our new 2018 Chrysler vehicles, ready to go for you! Stop by for a test drive and we'll work with you for any trade ins, leasing, selling or buying with our finance department.
Once you buy with us, we'll hope you return to a stellar experience our servicing department provides everyday. We're open seven days a week and can handle almost any servicing or vehicle repairs your vehicle should need.