Mopar Celebrates 80th Anniversary with '17 Mopar Dodge Challenger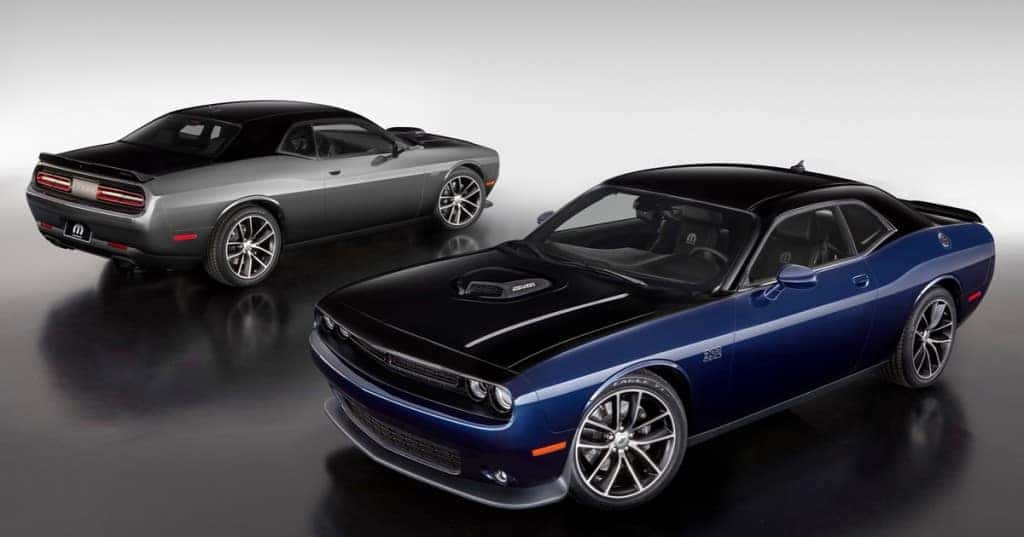 What better way for Mopar to celebrate it's 80th anniversary than producing an awesome limited edition Mopar '17 Dodge Challenger? Now, you can join Mopar's celebration by purchasing and riding around in this piece of history.
Performance
Under the hood of the Mopar '17 Challenger 6.4-liter 392 HEMI V8 engine paired to a six-speed manual transmission. The engine and transmission combination allows the Mopar '17 Challenger to produce up to 485 horsepower and 475 lb-ft of torque.
Of course, the large engine isn't the only performance feature on this vehicle, it is Mopar we are talking about. Other special performance features on this special edition include a Mopar cold air intake, the shaker hood, and four-piston Brembo brakes.
Style
Of course this special edition is sleek, aggressive and hot, as you would expect. From the inside to the outside, this Challenger is exactly what you were hoping for from Mopar on it's 80th anniversary. Some of the exterior highlights of the Mopar Challenger include a two-tone exterior paint job in which the upper portion of the Challenger is hand painted pitch black at a Mopar custom shop. The vehicle also has special Mopar 392 badging, a hood scoop, and a spoiler.
The interior of the 17' Mopar Dodge Challenger comes with performance seats, Tungsten Mopar logos on seatbacks, stitching matching the logo throughout the vehicle including on the seats, door panels and more interior surfaces.
Extras
The '17 Mopar Challenger also comes with its own "owners kit". The owners kit is full of custom items to celebrate Mopar's 80th. Features in the kit include:
A unique Mopar welcome letter.
A special "birth certificate" with the vehicle specs and VIN.
Mopar branded items like a keychain and badge.
Mopar valve stems unique to the 17'.
A special booklet as well as a hand signed rendering from Mopar and FCA.
Keep a look out for the 17' Mopar Challenger at Kendall Dodge Chrysler Jeep Ram. For now, check out our inventory of Challengers, you can always make your own Mopar Challenger with mods.
Photo source: Digital Trends