Mopar is Celebrating it's 80th Anniversary in 2017!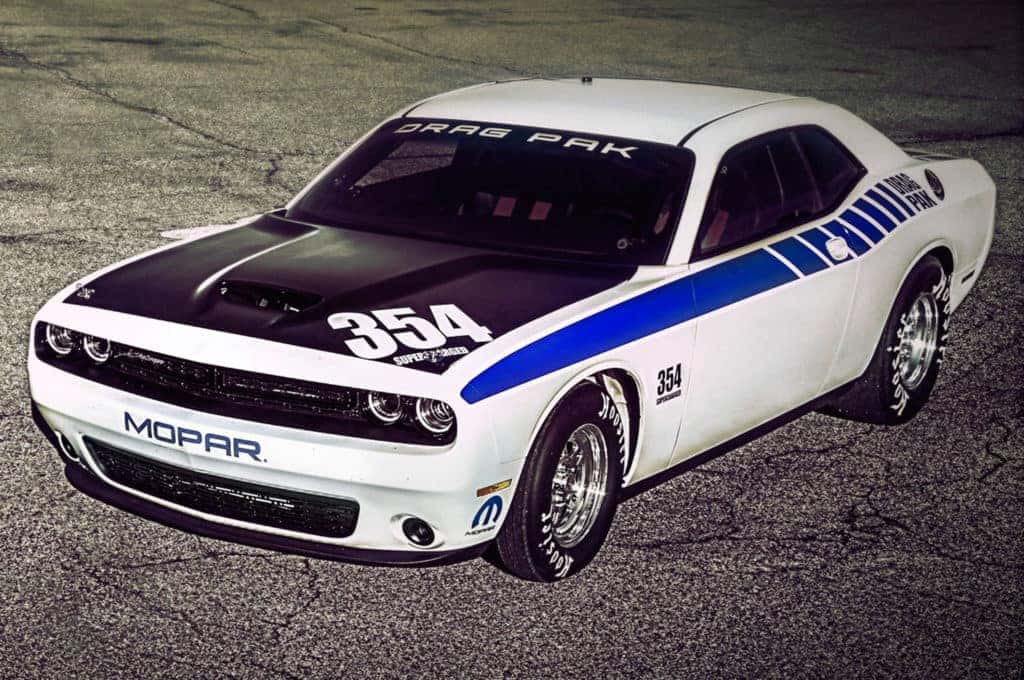 Mopar has been around for 80 years, but it wasn't always the international car parts and accessories company it is today.  Mopar began as an antifreeze products company and over time it has evolved into a car parts and customer care brand for FCA vehicles. Today every FCA vehicle from rugged Jeeps to powerful Dodge muscle cars and even the fuel efficient Chrysler Pacifica minivan have Mopar parts available.
History
Mopar was born in 1937 and was originally the name used to brand the antifreeze products used in Chrysler cars. The name "Mopar" came from a combination of the words "motor" and "parts." The first shift in the brand was in the early 1940s when Mopar began producing parts for military vehicles (like the Willy's Wheeler) used in combat in World War II. In the '50s the brand grew again, particularly due to the birth of the famous HEMI engine and around this time the Mopar became known for race car parts.
The brand continued to grow in the '60s and '70s by making electrical items for Chrysler vehicles. Then, the brand really took off in the '70s when Mopar became the first company to deliver car parts. This delivery system proved to be successful and was revamped again in the 1990s.
In the '90s, there weren't many changes to the Mopar brand, just strengthening and revamping aspects of the company that could be stronger, like the parts delivery system mentioned above.
In 2008, the first Mopar official express lane was implemented at an FCA dealership. The Mopar express lane has since grown and today there are more than 1,000 express lanes at FCA dealerships across the U.S. The Mopar express lane is dedicated to quick and speedy service from oil changes to new parts and larger services. The express lane was originally created with the "on-the-go" consumer in mind. The lane is Mopar certified, which means purchasing and adding of Mopar parts can be done by specialists who have been certified to do so.
Celebrating 80th Anniversary
The celebration of Mopar's 80th Anniversary kicked off at the North American International Auto show in Detroit last month with an "over the years" garage display. The brand will continue to celebrate their 80th Anniversary with more displays at auto shows, limited-edition 80th anniversary vehicles, anniversary themed customer care offers (service deal, etc.), and more.
Maybe you want to celebrate 80 years of Mopar by adding some Mopar modifications to your FCA vehicle? Bring it on down to the Mopar service department at Kendall Dodge Chrysler Jeep Ram and we will have the parts ordered and added onto your vehicle! Or, if you are in need of a new FCA vehicle, check out our complete inventory here.
Photo source: Motor Trend