New Engine For FCA Coming Soon?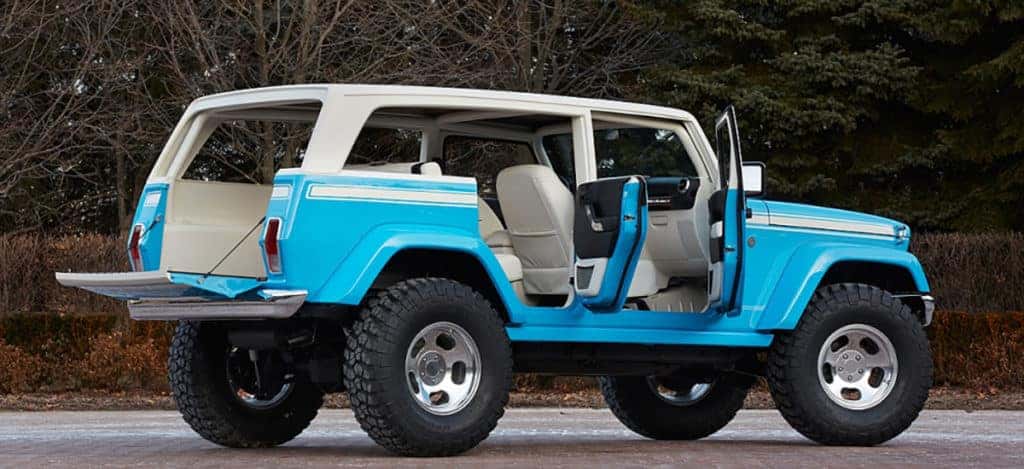 Photo credit: Jeep
We are getting closer to the day Jeep provides the great return of the Jeep Wagoneer. Customers will be able to drive the full-size SUV, available as early as 2020. But, that's not all that will make Jeep fans excited, there's been word spreading the Wagoneer will carry a stalwart inline-six engine that may outmuscle the current HEMI V8 offered in current Jeep models by Fiat Chrysler Automobiles (FCA). Let's explore the future for Jeep right now!
New Powertrain Option In The Works

FCA has been working steadily on a brand-new compact engine that will be able to fit on a number of platforms and upcoming models. Could the new Wagoneer be the one to first harness this new power? The last Jeep Wagoneer debuted in 1993 as the Grand Wagoneer, a vehicle that was based on the ZJ Cherokee. The latest 2020 Jeep Wagoneer and  2020 Jeep Grand Wagoneer hope to be a large success for FCA and among fans and critics; having a new robust and strong powertrain option will help.

Allpar.com published that FCA is working on this new six-cylinder engine with a final goal being both small and offering high performance. Given the requirement for small size, Allpar believes that the engine might not be a four-cylinder with a couple of cylinders glued in. They expect a small bore and aluminum cylinder liners that would substitute the steel ones as they're thinner.
FCA hopes to build an engine as long as the current four-cylinder, give or take a couple to several inches, as a result of their exercise in tight packing with either a twin-turbocharger or a twin-scroll turbocharger arrangement is planned.
Even More Horsepower Than The 5.7-Liter HEMI?
In terms of performance, FCA has viewed their 5.7-Liter HEMI as the model to base this engine after. The 5.7-Liter HEMI gains 360 horsepower and 390 pound-feet of torque and the new engine should exceed that number on both fronts. As this will be an engine that will be nestled under the hoods of Jeep, Dodge and Chrysler vehicles. Allpar.com reports that the Chryslers will have the twin-scroll version of the upcoming engine.

The 2020 Jeep Wagoneer is expected to help Jeep reshape their next four years as part of their goal to cover 100% of the market with the introduction of a number of new models besides the Wagoneer and Grand Wagoneer, namely the 2020 Jeep Gladiator pickup truck. For those that want some insight into the company's interest in electrification and a hybrid version for each of the model on their lineup, just look at the Jeep brand's plan for having diesel removed in all vehicles by 2021.
Even More Advancements

Just having a powerful engine isn't enough for the new wave of Jeep vehicles coming out over the next decade. Jeep is also hoping to provide Level 3 autonomous technology in their vehicles, which is slightly less functional than a modern Tesla carries. There are some functions that don't require the assistance of a driver, but by and large, a driver is needed and has to be alert when driving every step of the way.
A revived full-size Wagoneer will hold three rows of seats as well as three-rows for their upcoming Grand Wagoneer.  Of course, no word yet on the price, but the idea of a $100,000 Jeep Grand Wagoneer is not out of the question, since Jeep will outfit the Grand Wagoneer with luxury that has not yet been seen in any Jeep vehicle. Look out G-Wagon fans, there will be a contender on the horizon very soon!
Jeep Vehicles + Trusted Maintenance Help + Friendly Staff = Your One Stop Shop
Kendall Dodge Chrysler Jeep Ram is here for everything Jeep related, including the latest Jeep vehicles. Let us be your safety net with a checkup as we handle everything from oil changes to ensuring your vehicle runs smoothly with a simple appointment. Stop by today for a test-drive and see for yourself what driving a Jeep vehicle will do for you!