New Head of Jeep Brand Selected By FCA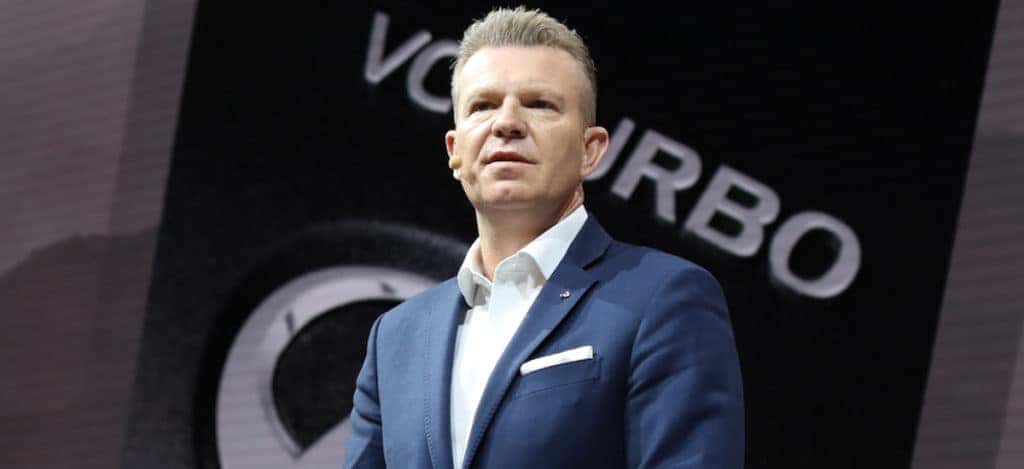 Photo credit: DetroitBureau
Fiat Chrysler Automobiles (FCA) found the right leader to take over the Jeep brand as the head of the brand. Jeep has been soaring in popularity in recent years, helping FCA reap the benefits of not only a positive year but achieved record numbers in 2018. FCA marked its best U.S. retail sales performance since 2001 with over 1.76 million deliveries in 2018. So, who has FCA chosen to ensure the brand continues on the same path? Former chairman and global president of Nissan's luxury brand Infiniti, Christian Meunier, 51. He was picked thanks to his talent to guide others, his involvement with a world-class company and knowledge of what Jeep is seeking to do globally. Jeep released a statement about the news earlier in May 2019.
Introducing Christian Meunier, New Head of Jeep
Choosing the right leader to take over the Jeep brand was not a decision made lightly. The newest Global President of Jeep will be in charge of not only leading the brand, but he also has a place on the Jeep brand's Group Executive Council. The council is accountable for helping to contribute recommendations and critical decision planning. The current CEO of FCA, Mike Manley, recently held the same position before becoming the CEO after Sergio Marchionne's passing last year. CEO Mike Manley, discussed the newest member to the executive leadership of Jeep and FCA as a whole, Christian Meunier.
"I am delighted to add Christian to the leadership team we're building to drive FCA forward. He brings additional world-class strength and experience to an already-proven bench, and I look forward to the continuation of the Jeep brand's growth under his stewardship." Mike Manley stated in a news release.
More on Meunier
Meunier is the former Division Vice President of Infiniti Global Sales, Marketing and Operations. He also was the Senior Vice President of sales, marketing operations for Nissan North Amerca and worked as a Chairman for Nissan Canada and President of Nissan Canada and Brazil. This is all to say, Meunier has a ton of global expertise in treating a brand to gain acclaim and attention. Before his work with Nissan, he worked as a key sales and marketing role for Land Rover, Ford, Mercedes-Benz in both Europe and the United States over the course of his career.
Extensive Plans For Jeep Going Forward
Aiming to raise sales in China, FCA hopes to see Meunier work in growing the Jeep brand in that area. Jeep might be able to do just that as they expanded its reach with the all-new 2020 Jeep Gladiator, entering the mid-size pickup market. They also have intentions to deliver a Jeep Wrangler plug-in hybrid option, a renewed Jeep Wagoneer, and Grand Wagoneer to be released at the beginning of the next decade. FCA and Jeep are happy to bring Meunier aboard as 2019 has started somewhat slowly compared to 2018. However, those numbers are without the 2020 Jeep Gladiator being apart of wide-spread production as it is now readily available nationwide.
"I'm excited to join the team at FCA. The company is one I've admired from afar d Jeep is a brand that anyone would be privileged to be a part of." Christian Meunier said in a release. Let's see what the future holds for this new era in the Jeep brand. Jeepers, be excited.
Find The Jeep Gladiator and More With Us!

Rush to test-drive the newest Jeep vehicles, like the 2020 Jeep Gladiator. We have a fantastic Jeep collection of both new Jeep vehicles and pre-owned Jeep vehicles that are in excellent condition. For those looking to drive away with a reliable pickup or Jeep vehicle, our dedicated sales team is here to help with all buying, leasing or trade-in offers. Try us out.
Don't wait any longer if your ride has maintenance issues. Allow us to help return your vehicle to the road fast with our experienced service staff with a simple service appointment. See you soon at Kendall Dodge Chrysler Jeep Ram.