New Off-Road Features on Jeep Wrangler + Grand Cherokee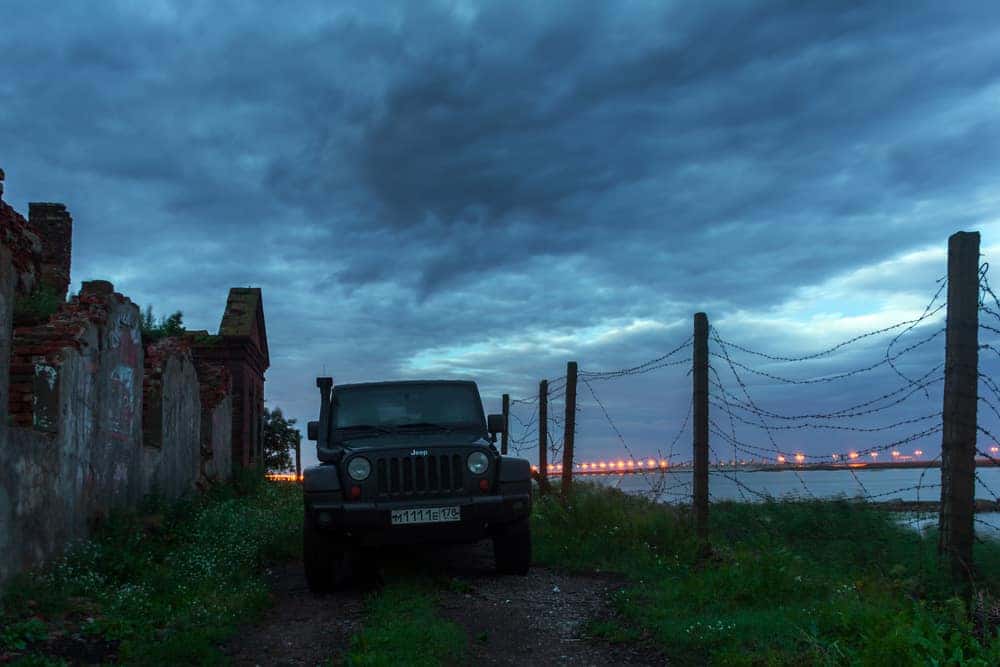 Jeep is always looking for ways to make off-roading better. From the upgrades in the 2017 Jeep Wrangler and the new Off-road Pages in select Jeep Grand Cherokee models, off-road enthusiasts are sure to be pleased.
New Off-road Pages
Off-road Pages is a new function in 2017 Jeep Grand Cherokee models with Uconnect 8.4. The new feature can be accessed through the vehicles 8.4-inch touchscreen and it displays vehicle diagnostics that are important when off-roading. Information displayed includes wheel articulation for front and rear wheels and air suspension mode showcasing the current air suspension height of the vehicle, gauges for oil, coolant and transmission temperatures, drive modes and steering angle.  So far, the new system is reserved for the Grand Cherokee but we hope to see it in more Jeep models in the future.
2017 Jeep Wrangler
The Jeep Wrangler has always been an off-roading beast, as it only comes in 4X4 drive. The Wrangler's off-road features include the two different 4X4 available systems, the Command-Trac system and the Rock-Trac system. The Command-Trac system is made to deliver equal power to all four corners/wheels of the vehicle to give the best off-road performance even in winter conditions such as ice and snow. The Rock-Trac system is made for exactly what you would assume, rock crawling. Rock crawling is much easier with this system because of the 4:1 low-gear ratio, which allows for a slower and more controlled ride over steep inclines such as rocks.
The Jeep Wrangler takes its classic features like off-road tires and a 4X4 drivetrain and adds a touch of new age technology to allow for the safest and most capable off-road Wrangler. Features like Tru-Lok differentials, Dana 44 Heavy-Duty axles, hill start assist and an electronic sway bar disconnect system are just some of the many advancements that make it possible for the 2017 Jeep Wrangler to trek safely through any terrain.  
Interested in a Jeep Wrangler or a 2017 Grand Cherokee? Check out our Jeep inventory here. If you already own one of these vehicles and have checked out the new features let us know what you think on our Facebook page.
Photo source: Shutterstock