New Jeep Models, New Compass, Pickup + Trackhawk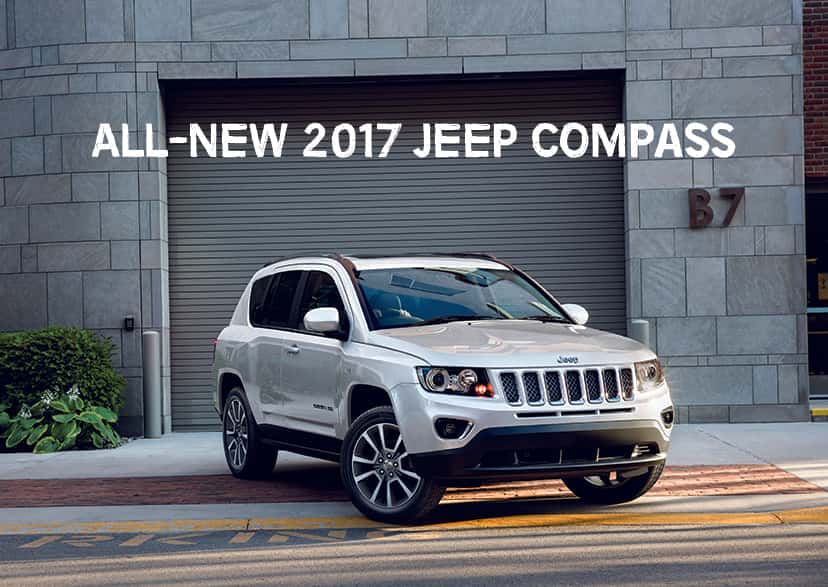 Jeep lovers, if your lease is up in 2018, get excited because there are some new Jeep models coming your way. We briefly introduced you to the Jeep Wrangler Pickup truck and Jeep Grand Cherokee SRT Hellcat a few months ago, but now we have more information on the new models!
Jeep Wrangler Pickup
If you weren't paying attention before, we hope you are now. Yes, Jeep is bringing back the Wrangler Pickup and though we still don't know too much, we now know about the engine and some of the exterior materials.
The engine will be a  3.6-liter Pentastar V6 engine and it will be available with a manual or an automatic transmission. The body frame will still be made from steel, however, the door panels will be wrapped in aluminum. The substitution of aluminum for steel will make the vehicle lighter, so it is safe to say performance and fuel economy will get a helping hand.
Jeep Grand Cherokee SRT Hellcat "Trackhawk"  
Last time we discussed the Grand Cherokee SRT Hellcat, dubbed the "Trackhawk", all we really knew was that it will have the same 707-horsepower SRT Hellcat engine that is available on the Dodge Charger and Challenger. At that time there were still many rumors this vehicle would be replacing the former Grand Cherokee SRT but we now have confirmation that the Trackhawk will be available alongside the SRT model.
All-New 2017 Jeep Compass
Our original post didn't talk about the all-new Jeep Compass, but that's because Jeep surprised everyone with the new model!  The all-new Jeep Compass debuted at the 2016 L.A. Auto Show and it has gone through a complete makeover for the upcoming 2017 model year.
The new Compass actually looks more like the "Jeep" brand than ever before and a Trailhawk trim will be included on the lineup, so, get ready to kill it off-road! The Jeep Compass will be available with two 4×4 systems, three transmissions and a total of 5 engines worldwide! Two engine options are diesel options and three are gas. As an all-new model, the Compass is expected to have premium exterior and interior tech, convenience and safety options, but we're still waiting on details.
We hope to have more details soon! Keep a lookout on our blog and/or Facebook page for more information regarding these new vehicles as it is released. Until then, browse our current Jeep inventory at Kendall Dodge Chrysler Jeep Ram here.