New Models for the New Year at Your Jeep Dealer in Miami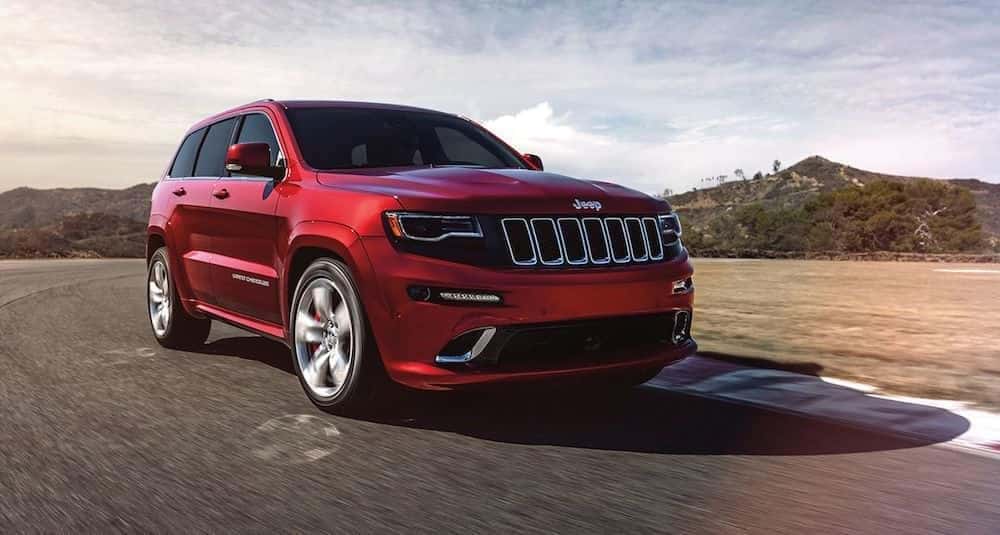 Jeep lovers know two things:
Jeeps are great cars, and
Jeeps seem to get better every year.
With this in mind (and ever present for those who've been behind the wheel of a Jeep for decades), it's always exciting to see a new batch of Jeeps arrive for the new year, full of promise and boasting improvements and upgrades just about everywhere. Jeep has proven time and time again that, as an automaker, the brand is capable of creating some truly special machines – and the 2016 lineup is no exception.
If you've started to see some really sleek and amazing-looking vehicles popping up at your Jeep dealer in Miami as of late, don't be shocked – that's just the beautiful new 2016 models coming hot off the line from Jeep. Here are some of the most exciting new Jeep models you and everyone else can expect to see hitting the road in the coming months:
2016 Patriot and 2016 Compass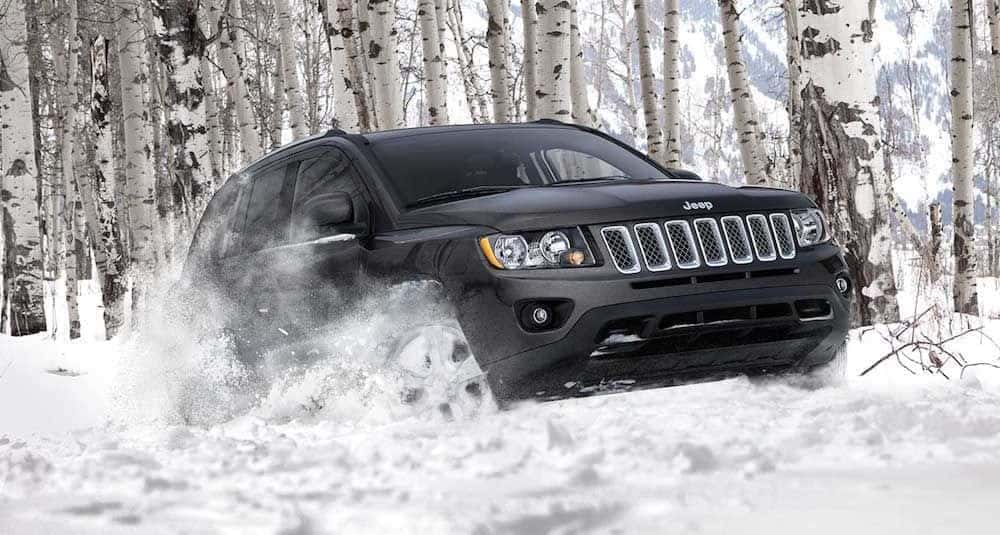 Designed to perfectly suit that weekend adventurer looking to step up his or her offroading game, the 2016 Patriot is the ultimate sporty vehicle for those looking for a little extra spring in their suspension.
The Patriot keeps things under control in terms of amenities, featuring many of the basics standard and many more, like a power moonroof and available flip-down liftgate speakers, available on higher trim levels. Boasting a 2.0L World Engine which can get up to 30 miles per gallon highway, the Patriot is the perfect ride for those drivers looking to capture the basic elements of that classic Jeep style.
The Compass features many of the exact same amenities as the Patriot – including an available leather-wrapped steering wheel, the same engine, and transmission system, and available flip-down liftgate speakers – but it's the Compass's impressive 62.7 cubic feet of available cargo room that make this model the ultimate family-oriented Jeep for the year to come.
2016 Renegade and Renegade Trailhawk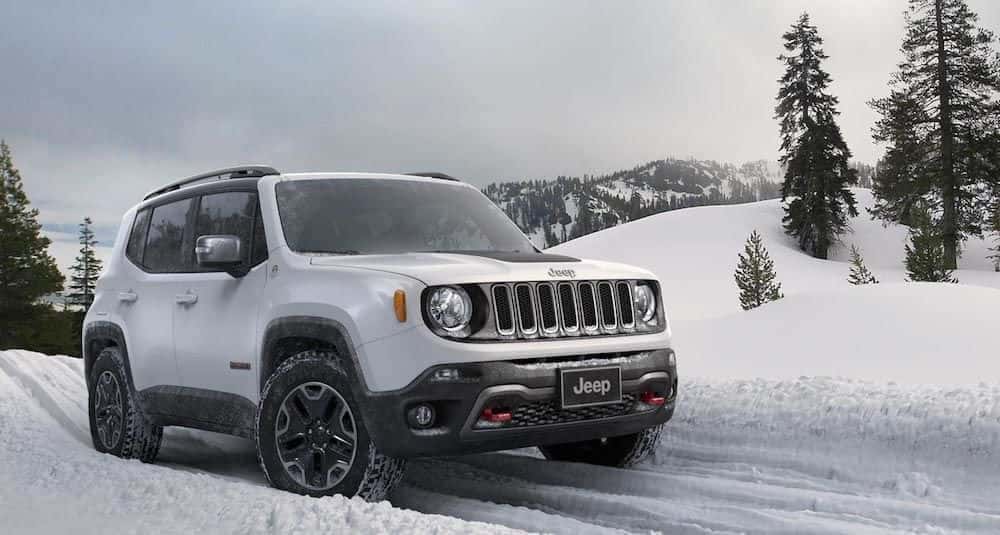 This impressive off-roader boasts a 2.4L Tigershark I4 engine with an advanced valve-lift system that helps maintain fuel efficiency to reach an impressive 31 miles per gallon highway, or an equally efficient 1.4L MultiAir Turbo I4 engine capable of 160 horsepower and 184 lb-ft of torque. That makes this one impressive machine, with plenty of efficiency options for the eco-minded driver.
The Renegade also features exceptional off-road capability thanks to its driver-selectable driving style selector that can automatically respond to changing road conditions across four modes – Auto, Snow, Sand, and Mud, with the fifth Rock option available only on the impressive Trailhawk trim level.
Although even the base level Renegade offers plenty of excellent off-roading amenities, the Trailhawk trim level is especially capable, boasting not only a suped-up and finely detailed interior but also premiere performance upgrades, like red tow hooks, an Active Drive traction system, and Selec-Terrain terrain adjustment technology. This, plus the standard luxurious interior amenities the Trailhawk gets by virtue of being a Renegade, make this model the ultimate choice for those who want to ride in serious power – and do it in style.
2016 Wrangler and Wrangler Unlimited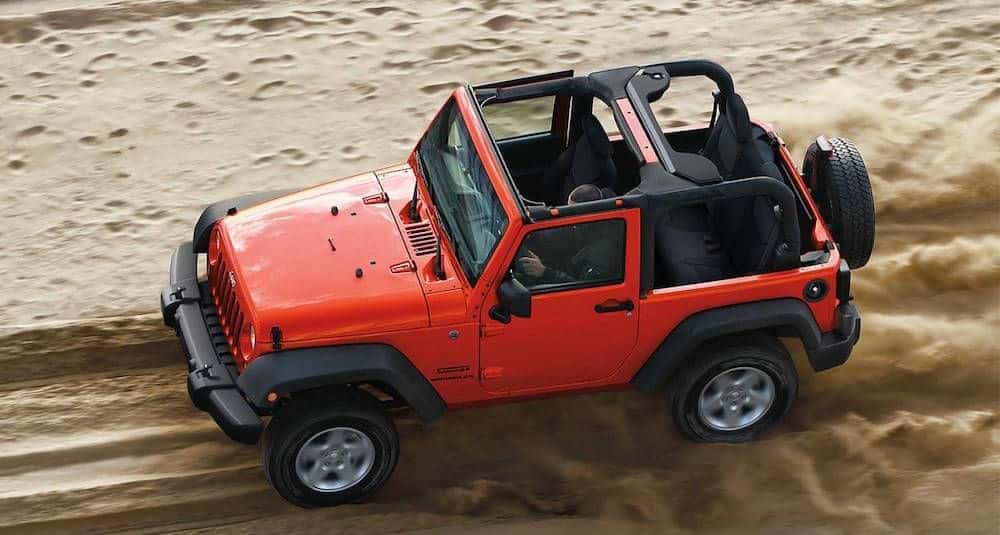 This is the classic Jeep style; the Jeep everybody imagines when the name is evoked in a crowd. For most consumers, the Wrangler is Jeep – and the 2016 model certainly doesn't disappoint the brand.
The 2016 Wrangler features a 3.6L Pentastar V6 engine, a powerful piece of machinery capable of 285-horsepower and 260 lb-ft of torque that still manages to reach a best-in-class fuel economy of 17 miles per gallon city and 21 miles per gallon highway. With those kinds of number, Wrangler drivers should expect to get just over 470 miles per tank of gas – enough for even the deepest treks into the woods and back before needing another fill-up.
Torque is divided 50/50 between the front and rear axles by the CommandTrac 4X4 system, ensuring your Wrangler can tackle even the toughest, roughest, rockiest, most uneven driving surface imaginable. And with monotube shock absorbers, a front axle sway bar disconnect and an on-road/off-road four-wheel disc Antilock Brake System, you'll be sure to stay safe no matter what kind of trail you're tackling.
For those in need of just a bit more room, the Wrangler Unlimited is new for 2016 as well, featuring two extra doors and all the same great power and off-road maneuverability. With both models boasting available options like a wash-out interior with drain plugs, an Alpine Premium sound system, and Garmin navigation through a UConnect system, you'll be sure that your off-road adventures will be as fun and comfortable as they are exhilarating.
Being the Wrangler, this year's line comes with plenty of special edition models – including the Arctic-ready Backcountry model and the Willy's Wheeler Edition, based on the original military-style Jeep that helped inspire the modern SUV. For the Jeep lover looking for plenty of room for customization or for an already-special custom Jeep, the Wrangler is always a solid option – and will continue to be for the next model year.
The 2016 Cherokee, Grand Cherokee, Grand Cherokee SRT

The Cherokee has long been one of Jeep's most trusted civilian vehicles, with 2016 boasting up to 31 miles per gallon highway with its 2.4L Tigershark I4 engine and nine-speed automatic transmission. Not only does this spacious SUV offer 54.9 cubic feet of cargo space with the 60/40 back seats folded down, but also encompasses key amenities like an available dual power moonroof and plenty of tech amenities within its muscular, sculpted trim.
New for 2016 is also the new Grand Cherokee model, continuing on a highly-successful trend for what has been consistently ranked one of Jeep's most comfortable, popular luxury SUV models. This improvement on a classic boasts a Best-in-Class fuel economy of up to 30 miles per gallon highway and a maximum trip distance of 730 miles on a single tank, thanks to its 3.0L EcoDiesel V6 engine. Plus, with all of the amenities that make the Cherokee so great plus improved driver-selectable driving modes and safety tech, this model is for Cherokee owners looking to take it up a notch for 2016.
And then, for ultimate luxury, there's the 2016 Grand Cherokee SRT – a truly modern beast of a car with an unparalleled 6.4L HEMI V8 engine with 475 horsepower and all of the premium luxury amenities you would want to be combined to make one highly impressive luxury SUV, sure to dominate the competition. Featuring all of the great additions available on the Grand Cherokee plus improved Brembo brakes, a Launch Control acceleration system and a super-premium interior, this luxury model takes the cake for prime, amazing driveability for 2016.
So, with nine models and seventeen special editions to choose from, Jeep lovers are certainly going to have their hands full of choices for the 2016 model year. If you need help deciding on which Jeep is right for your next year in Miami, then get in contact with Kendall Jeep today. The friendly service and sales staff at Kendall is here to offer a tailor-made experience to make your car purchase not only easy but enjoyable. They don't go for flashy sales pitches or pushy marketing – just honest salesmanship and the reliability of an excellent service department, should there be any problems. If you're set on getting your next Jeep for 2016, do it with Kendall – you'll be glad you did.