New Satin Vapor Edition for Challenger and Charger Unveiled in Chicago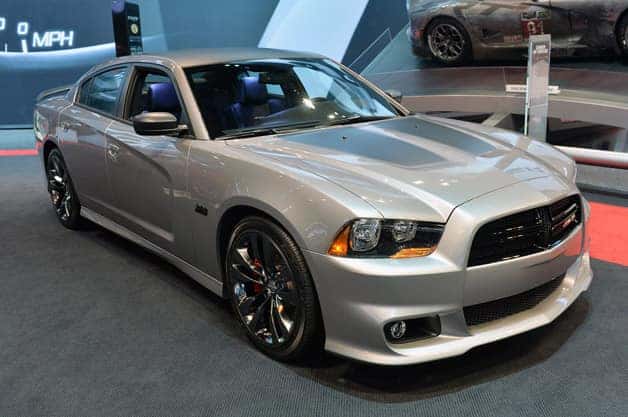 Just in case you have somehow missed it, the Chicago Auto Show is currently taking place in the windy city. Car enthusiasts from all over the world are flocking to McCormick place in downtown Chicago to attend the nation's largest auto show. Both small and large leaders in the automotive industry have taken over the venue with their newest vehicles, technology, and innovation. Even as a Dodge dealer in Miami, we can't help but get excited hearing about what is happening up north in Chicago this week. Dodge has debuted special editions of the Challenger and Charger SRTs, and when we heard the details, it made us downright giddy.
The Satin Vapor Editions of the 2014 Dodge Challenger and Dodge Charger SRT have been unveiled at the Chicago Auto Show to receptive audiences. The Challenger and Charger Satin Vapor editions come with 20-inch aluminum wheels with a Black Satin Vapor Chrome, and have accents of the same Satin Black trim throughout both vehicles. Specifically, the Challenger gets the sleek Satin Black look on its fuel door and mirrors, while the Charger gets the makeover on the hood, and roof – and comes adorned with a Super Bee graphic on the tail.
The interiors of both vehicles have subtle updates, with Nappa leather seats, and carbon-fiber, ultra-suede finishing touches. This special edition Satin Vapor Edition package will run $1,700 for the Challenger SRT, and $2,330 for the Charger SRT. While neither of the trim packages are currently available, Dodge says that they can be expected to arrive as an option at dealerships by the second quarter of 2014. This edition is not being marketed as a "limited edition," so the option will likely be a permanent fixture on the Dodge Charger and Dodge Challenger "menus."