New To Going Off Road? Let Us Help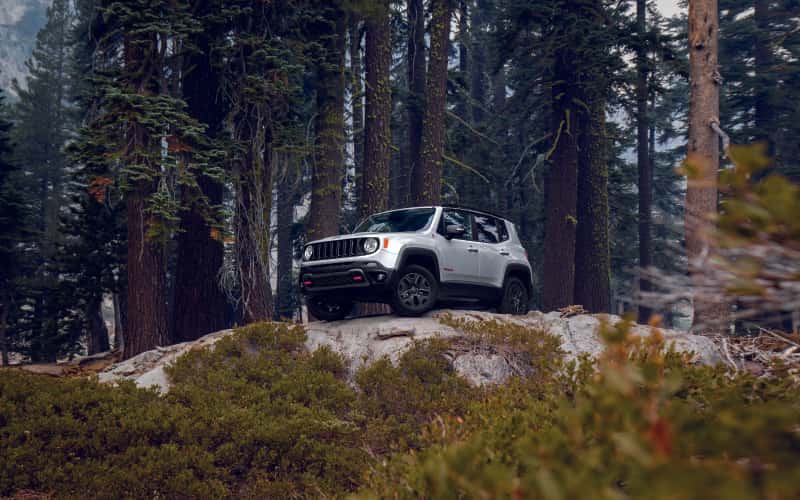 Road trips are most popular during the summer months and for good reason. The weather is nice, and the kids are out of school, so off-road excursions are bound to happen. If you purchase a Jeep vehicle, off-road adventures are a right of passage. But did you know not all Jeep vehicles have the same level of off-road capability? It's not a big secret, but anyone who has noticed some Jeeps have a "Trail Rated" badge know that these Jeeps are the top dogs of their class. If looking for something more extreme, like rock crawling or water crossing, you'll have to modify your Jeep vehicle to be able to handle the respective obstacles that may arise when seeking such off-road adventures. Let's go over what you need to know before you go off road.
Common Misconceptions About Off-Road Driving
While it would be nice to be able to just hit your gas pedal as hard as you wanted and climb over any rocks, trees and even mountains solely because you're in a Jeep vehicle, it's not that simple. Being in a Jeep vehicle does mean you can handle taking the lesser traveled route, but there's no vehicle that's capable of handling all the dangers presented by off-road adventures. Certain trails have boulders, lakes or creeks that can present damage to your vehicle from sharp rocks or high water that might damage your vehicle, or mud that will make your vehicle stuck. You want to have fun, not find yourself needing vehicle repairs.
When it comes to off-road adventures, the fun is taking in the whole experience and soaking up the ability to see sights you wouldn't otherwise. You don't have to get to your destination fast. If you wanted to do that then you could stay on the highway. Jeeps are for exploring the possibilities and taking in the sights offered to drivers looking for the reward of nature and the unseen. The world can be a beautiful place and Jeep is able to take you there safety, just make sure you prepare your vehicle beforehand.
Modifying Your Jeep Is a Must
Unfortunately, almost every Jeep vehicle (except the highest tier Wrangler Rubicon, for example) needs to have some added protection to handle the parts of those off-roading areas and trails you might want to drive. The first step for most drivers is to protect their undercarriage with skid plates and to raise the vehicle up with a lift kit to increase the overall ground clearance. Ground clearance is an important factor when considering going over rocks, boulders and other obstacles.
Higher tier Jeep trims include front and rear locking differentials as well as an electronically disconnecting front sway bar (included with the Jeep Wrangler Rubicon). Certain 4×4 Jeeps are equipped to handle the drive to nearly anywhere right from the start, like the Rubicon trim, already prepared with the proper skid plates and a raised ground clearance. If you have any questions about what you can do to make sure your vehicle is equipped to handle your summer off-road trips, speak to our friendly service professionals. We want you to be able to enjoy the most of your Jeep vehicle at Kendall Dodge Chrysler Jeep Ram.
Other Factors to Consider
While a Jeep vehicle is a great source to help you get ahead with going off road, nothing is as important as sound experience and good advice. Before going over any water, check to see how deep the water is. Getting outside of your vehicle and literally walking into the water or using a stick to see how deep it runs is smart. Knowing how deep your vehicle can go, usually not more than two and a half feet in most cases, is important. (Ask us about how you can increase your vehicle's water fording abilities). We want to help you reach your off-road destinations with the fewest possible problems; which means never going alone.
Another factor that is critical is having support to go off roading. Never attempt to try solo adventures or just having one vehicle on your trek through uncharted terrority. In addition, having the proper tires and off-road gear will make the difference between a fantastic experience and one you might not enjoy as much. Feel free to check with us before heading out on any adventures.
The Latest Jeep Vehicles Are Here Waiting For You
Your source for all the latest Jeep vehicles is none other than Kendall Dodge Chrysler Jeep Ram. Let us be your safety net with a check up to make sure you're ready this summer for any travels. From oil changes to ensuring your vehicle runs smoothly, we can handle everything so you can enjoy your vehicle. Stop by today for a test-drive and see for yourself what owning a Jeep vehicle can mean for you!
Photo credit: FCA