Newest Member of Jeep Family Spotted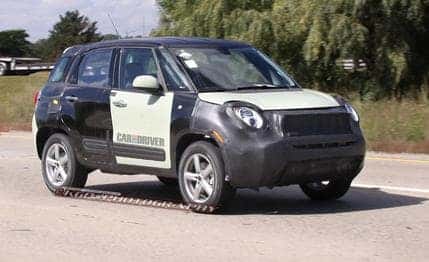 It seems that this year, the Super Bowl was won by an overwhelming victory. Evidence of a comeback from the Broncos was non-existent, and while we are sure they tried their very best – just could not pull out a win for the big game. The Seahawks kicked, passed, tackled, and received their way to victory – leaving the Broncos in what can only be described as, their dust. While this year's Super Bowl may have come as a disappointment to football fans hoping to catch an evenly-played, nail-biter of a game, we are sure that fans in Seattle aren't complaining. What we aren't complaining about, is that it appears that Jeep dealerships might have a new addition coming in the next year, and it comes in a baby-size package.
The baby Jeep seems like it is getting closer to production. Spy shots of the camouflaged prototype have been officially caught of the "Jeepster" vehicle. The photos that were taken of the prototype were not very revealing, as the small Jeep was heavily decked out in camouflage. From the overall look of it, however, the new Jeep seems to be smaller than the Jeep Patriot model – which is quite small for Jeep standards. The new Jeepster is rumored to have plans to be built on the Fiat platform, with the unique and ever-recognizable Jeep styling. The newest member of the Jeep family may be still keeping things hush-hush, but all will be revealed in due time. The Jeepster, which may or may not officially go by that name, will be debuted at the 2014 Geneva Motor Show this March.
The smallest version of the iconic off-road vehicle will also come with a small sticker price, and likely low gas mileage to match. While official numbers have not yet been teased, we can assume it will be one of the most affordable Jeep vehicles.