Next-Gen Jeep Wrangler is Right Around the Corner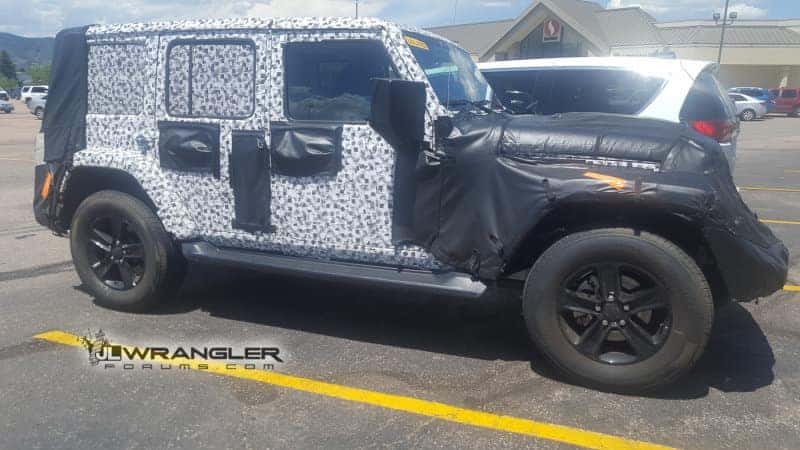 We've been talking about the next generation Jeep Wrangler for quite some time and its debut is right around the corner and we're finally starting to learn some more details from Mike Manley, Jeep boss.
First, we know the next generation Wrangler will be called the Wrangler "JL" and it will be on display at the 2017 Los Angeles Auto Show, which is scheduled for late November.  
We also know the new Wrangler will be available with three engine options, rather than the standard 3.6L Pentastar V6 engine, which is the only current option. The other two engines will include a 2.0-liter four-cylinder engine paired with an automatic transmission and a 3.0L EcoDiesel, which is currently awaiting approval. The new engine options will give consumers a lot more choice when it comes to fuel economy, power and towing.
Another great piece of news is weight loss. The new generation Wrangler will have shed some pounds and that will help it be more fuel efficient as well as increased capability offroading.
Finally, Manley confirmed some future news, too! Manley said Jeep is working on a hybrid engine, but it won't be available until 2020, either way that is awesome news for the brand. Manley also said that the Jeep pickup truck will debut in 2018 as a 2019 model year vehicle and the Grand Wagoneer will be available around 2020.
Looking for a Jeep Wrangler now? Check out our inventory at Kendall Dodge Chrysler Jeep Ram here.
Photo source: Wrangler Forums