Next-Generation Jeep Grand Cherokee Is Inching Closer To Its Debut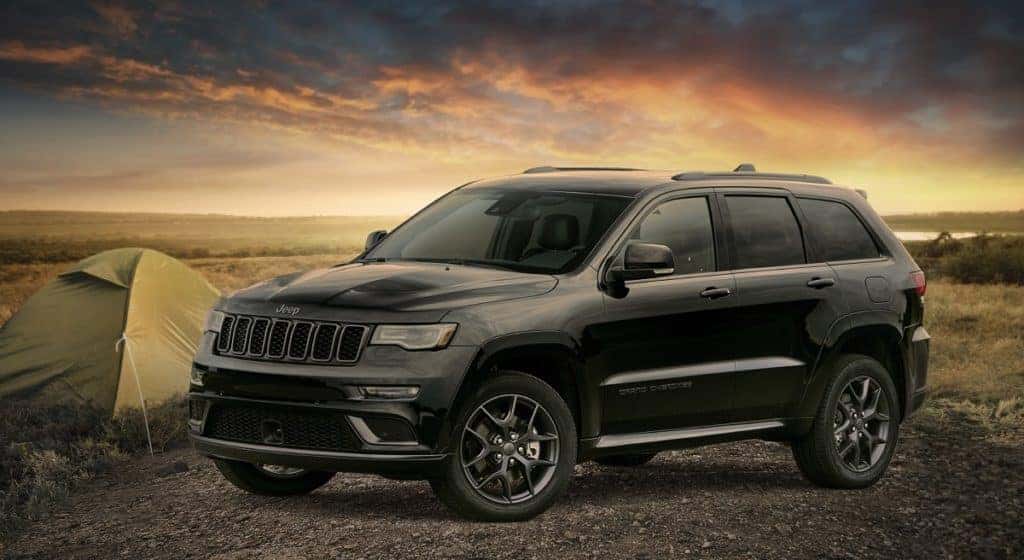 Photo Credit: FCA
The Jeep Grand Cherokee has been a star for the Jeep brand that has seen its current generation last over ten years. However, all good things come to an end. In this case, Jeep is just providing customers with something even better. The luxury SUV of Jeep the brand, until the Jeep Grand Wagoneer makes its long-awaited return, the Grand Cherokee is a fantastic vehicle. As more drivers have opted towards driving SUVs, naturally the rich-features of this luxury-SUV have provided long-term success for Jeep. In 2019 alone, Jeep moved over 242,000 Grand Cherokee models in the United States alone. In terms of sales, that is the best sales year for any Jeep vehicle since the turn of the century. So, what's in store for the upcoming 2021 Grand Cherokee? It's expected to be large and in-charge for starters!
What Jeep Is Preparing For the Next Grand Cherokee
We know the next-generation Jeep Grand Cherokee will be bigger, as more space is always a request of owners. We have learned the platform the Grand Cherokee will be built off of is the current Alfa Romeo Giorgio platform, vehicles like the Giulia sedan and Stelvio SUV. The future Grand Cherokee should also be longer than the Stelvio. We expect the wheelbase to eclipse the Alfa's 110.9 inches. The 2020 Grand Cherokee has a wheelbase of 114.7 inches. 
While the Grand Cherokee will be larger, it will still be a two-row SUV like all Grand Cherokee models before it. 
Under the Hood of the Future Grand Cherokee Models
Reports have the upcoming Jeep SUV fitted with multiple powertrain options for customers. We expect a turbocharged 2.0-Liter inline-four, to serve as the base engine. Of course, the Pentastar 3.6-Liter V6 with eTorque assist is a staple for the Grand Cherokee, as it has been for many other Fiat Chrysler vehicles. But, the surprise will be if Jeep adds a plug-in hybrid. The 2020 Jeep Wrangler received its first EcoDiesel powertrain and it's been a popular choice. Drivers are fixated to have the best possible mpg, and automakers have noticed and made the commitment to push the envelope for this request. Want to know what it's like to drive in luxury and still have the ability to enjoy the adventure of off-road travels? We can help ensure this becomes a reality in a Jeep Grand Cherokee. Allow us to help make it possible at Kendall Dodge Chrysler Jeep Ram.
Drive Home the Jeep Grand Cherokee Today
Take home the 2020 Jeep Grand Cherokee with our assistance. Interested in all the new choices we have a part new Jeep vehicle inventory? If you're curious about whether you should buy or lease, let us help you make the right decision. We also honor trade-ins and selling vehicles, and we're ready to help find a solution for our customers. We want to ensure a fantastic experience the whole way through, even during this unexpected time.
Mulling over delayed repairs or regular maintenance for your current vehicle? We will work to get your vehicle back into shape as soon as possible. With a simple online service appointment, we can get started on making you a very happy customer after a visit to our service center. Check out our social media pages and like us on Facebook. Thanks for choosing Kendall Dodge Chrysler Jeep Ram for your automotive needs.