Official Online Store of Miami Beach Coming Soon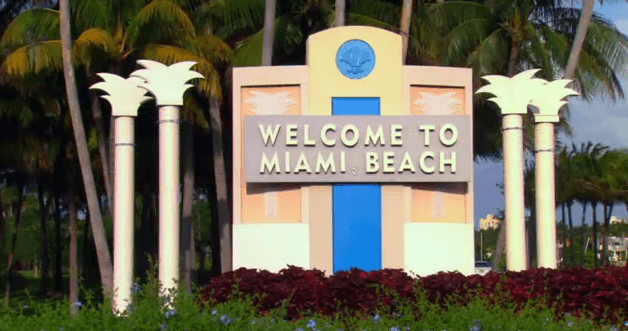 Living in south Florida most definitely has its advantages. Living within driving distance to one of the best cities in the entire country, is one of the many perks. The ocean, countless sandy beaches, and year-round temperate weather, are also major bonuses. Getting out and taking advantage of everything Miami and the surrounding cities have to offer, can be rather overwhelming. There are literally thousands of festivals and events each year, in Miami alone, so figuring out just one thing to do can be tricky. Coming down to Kendall Dodge Chrysler Jeep Ram and taking a 2015 Jeep Grand Cherokee for a test drive, sounds like a great way to spend a relaxing Saturday afternoon to us. If you are in the neighborhood, or passing by – make sure to pay us a visit. Until then, we have an interesting story out of Miami Beach that we thought you would find interesting.
Miami Beach has long been a tourist destination, and staple attraction in south Florida. The town has been looking into capitalizing on their brand status, and has an interesting idea on how to give the iconic city a little more exposure. The city has made the decision to open an official online store, which will sell Miami Beach branded merchandise. Sunglasses, beach towels, and other souvenirs will all be sold on the store's website. Miami Beach will open up a bidding process to local companies that will allow them an opportunity to sell official Miami Beach city gear.
The city has released an official statement regarding the new branding concept that Miami Beach has borrowed from New York City. "This type of exposure is unique in the municipal marketing industry and the city of Miami Beach has the opportunity to take full advantage of this value while continuing to serve the underling goals and mission of the city." What do you think of an official city-run merchandise online store?