Orange Bowl International Youth Regala Happening This Week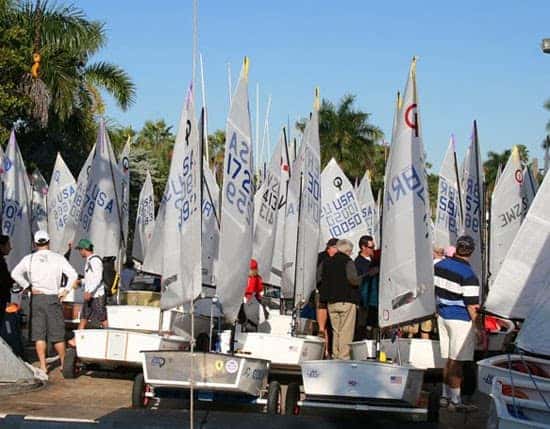 There are many benefits involved in calling South Florida home. Barbecuing on Christmas day if a person chooses to do so, is one of those benefits. Spending time at the beach year round, while others are forced to huddle inside to stay warm, can also be seen as a major benefit. Those of us who look to take advantage of the warm climate we are able to call "home," realize that not everyone in the country has this type of advantage. Thanks in part to the great weather here in South Florida, the Orange Bowl International Youth Regatta comes down for the annual youth sailing races, and Kendall Dodge dealer has the full story.
From December 26 through December 30, young sailors from the age of eight to eighteen, come to take place in the OBIYR at the Coral Reef Yacht Club in Coconut Grove. Over 689 youth compete in the event, from 27 states and 23 countries – from as far as the Czech Republic. Henry Chau is the chair of the OBIYR and says that, "The Coral Reef Yacht Club is proud to be involved in this premier event, which provides up and coming sailors with an opportunity to race competitively and become more active within the sailing community." Chau adds that the event is a substantial revenue enhancer for the community, saying that, "More than half of the sailors and their families come from outside of South Florida and spend an average of five to six nights here, which helps support our local economy in the form of hotel nights, food, transportation, and retail sales."
The public is welcome to view the event, and the schedule and daily events can be found at the Coral Reef Yacht Club website. Will you get out and enjoy the beautiful weather our community has to offer?