Perfect Carpooling Vehicles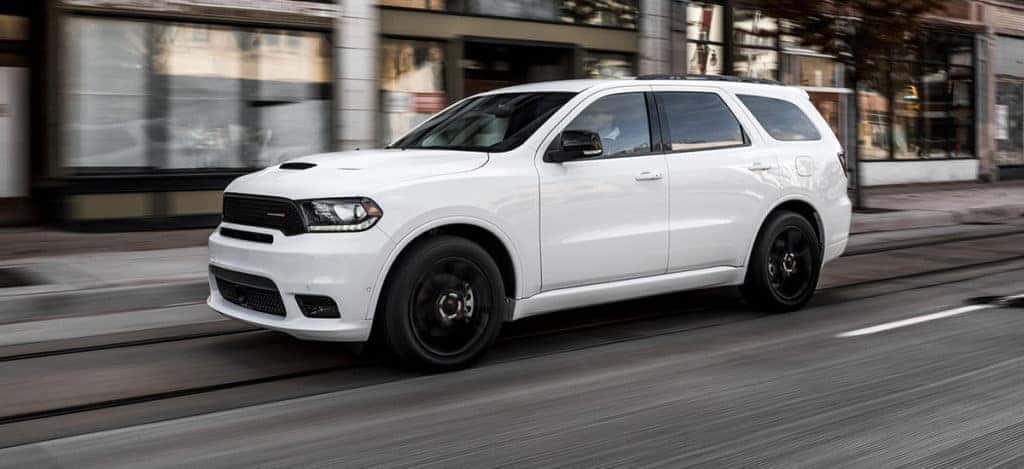 Photo credit: Dodge
Carpooling is something that is hardly celebrated, but we know the impact that carpooling has on reducing traffic, pollution and helping those who are commuting focus on things other than driving, like taking the opportunity to be productive. We're happy to showcase vehicles that are perfect for carpooling and long distance road trips. The benefits of carpool travel are many, so we're happy to share some of our favorites along the way. Let's get into it!
Reducing traffic and heavy congestion is the best thing about carpooling. We all wish there were less vehicles on the road, especially in South Florida. Carpooling is one of the best solutions since South Florida's public transportation is not known to be the best. Not to worry though, we have the perfect vehicles that make driving more enjoyable for the driver and passengers alike.
Carpooling? Test Drive One of These Today
The latest 2018 Chrysler Pacifica Hybrid is ideal for carpooling. Starting with the interior space that provides seating for seven guests, the great fuel economy and the available entertainment aspect for passengers to enjoy – there just isn't a better option. Not only does driving a vehicle like new 2018 Chrysler Pacifica Hybrid help make the experience wonderful for the driver themself, but passengers too. Owners also save money as well, as this vehicle provides a 33 mile range with just the 16 kWh 360-volt lithium-ion battery alone. The 2018 Chrysler Pacifica Hybrid begins at just $39,995 MSRP (plus destination fee).
Not only fuel efficient, but the $7,500 federal tax credit that the 2018 Chrysler Pacifica Hybrid qualifies for will help make saving even easier. The available Uconnect Theater comes with wireless streaming and provides a dual 10.1-inch touchscreen with three headphones that allow passengers to enjoy a wonderful traveling experience. Drivers will enjoy the available premium Nappa Leather-trimmed seats in a luxurious minivan that has been awarded Cars.com "Family Car of the Year" for back to back years. Not many vehicles can match this plug-in hybrid for value and comfort.
Looking For Other Carpool Options?
The new 2018 Dodge Durango is affordable and spacious with room for seven. The 2018 Dodge Durango SRT is a speedster that makes every drive exciting. The new Dodge Durango SRT is the fastest SUV in America and a high-performance beast. The most capable three-row SUV with great power is also affordable, as the Dodge Durango R/T trim starts off at under $30,000.
We recommend the Durango for the features that make using it simple and easy, like the second-row 60/40 foot-and-tumble seating to adjust space for cargo room. As a three-row SUV, the Dodge Durango has plenty of cargo space and captain's chairs to make each ride comfortable. Stay connected with awesome features like Apple CarPlay, Android Auto compatibility and include the Uconnect 4C with Navigation to make commuting even easier for carpoolers. Make driving in the mornings more fun with SiriusXM and HD Radio for hearing great tunes for everyone to enjoy along the drive.
Find Your Next Carpool Vehicle With Us!
Kendall Dodge Chrysler Jeep Ram is ready to help you find and test-drive your own Chrysler Pacifica, Dodge Durango or perfect carpool vehicle. Our friendly staff is here to help you with any buying, selling or trade-in vehicle you currently have. Our knowledgeable staff is highly trained and wants to ensure your experience is wonderful. Even if you haven't shopped with us, we can help you maintain and raise the value of your current vehicle with a simple appointment we'll take care of your vehicle in timely fashion.
Trust your friends at Kendall Dodge Chrysler Jeep Ram to ensure you have a wonderful car buying experience the whole way through. We look forward to seeing and helping you soon!