Pickup Trucks Are Built To Take on Anything, Including Stormy Weather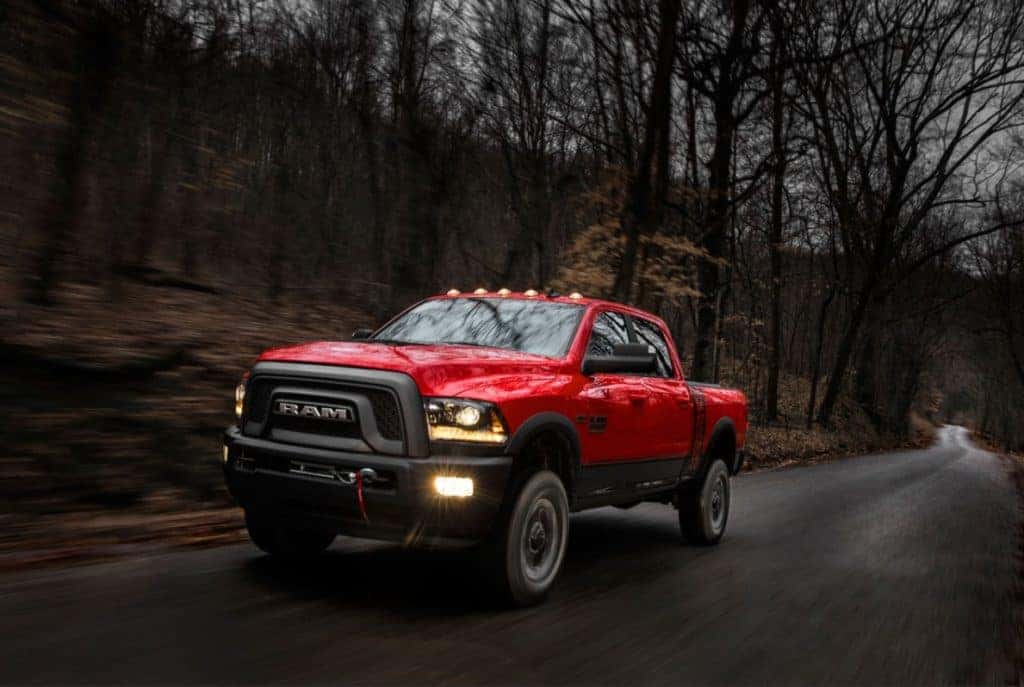 Trucks became a lot more appealing to consumers after Hurricane Irma because of their features, options and abilities. In comparison to other vehicles, trucks are built to be more durable and higher off the ground and both of those traits are important when it comes to flooding and debris covered roads caused by a storm. Additionally, after a storm like Hurricane Irma is gone, trucks are powerful and capable enough to take care of the trash and debris left behind. With that being said, storms are just one of the many reasons to buy a truck! Here are some more.
Terrain – Whether you are an avid off-roader or just have a daily driver, the ability to tackle any terrain or unexpected obstacle is quite handy. All Ram trucks are available with 4×4 drivetrains and two Ram truck models, the Ram 1500 Rebel and the Ram 2500 Power Wagon, are specifically built to conquer any terrain.
Weather – We mentioned hurricanes, but trucks are pretty capable in all types of inclement weather. Trucks are available with 4×4 drive and that makes them more capable when it comes to driving in snow, ice, sand and mud.
Towing – If you have a boat, jet skis, trailer or anything else you need to tow often, a pickup is your best bet because pickup trucks have great towing capabilities. In addition to their towing capability, the truck bed makes pickups super convenient when it comes to other tasks like moving a friend, picking up a new piece of furniture or going to the nursery to pick up plants for gardening.
Cargo and interior space – Sure, SUVs and minivans have plenty of cargo room, but when you need it, a truck not only has the interior to use for cargo, but a large bed to pack up with items. Ram offers three lengths for truck beds and four cab sizes, so there is plenty of room for passengers and cargo.
Safety – Larger vehicles, like Ram's light- and heavy-duty trucks are safer than smaller vehicles. Also, as previously mentioned, the higher ground clearance allows the vehicle to get through obstacles other vehicles wouldn't be able to. Finall, Ram trucks are made of high-strength steel, which is very durable in car collisions because it is very strong.
Get your Ram truck in Miami at Kendall Dodge Chrysler Jeep Ram and be prepared for anything!
Photo source: Motor Trend