Popular Science Awards SRT Demon Power Chiller "Best of What's New"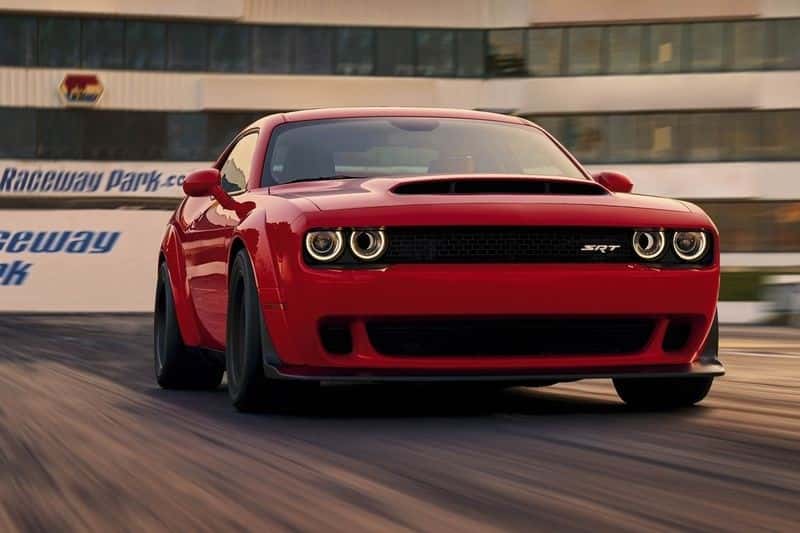 The 2018 Dodge Challenger SRT Demon is a street legal and drag-ready beast and though it was introduced only a couple months ago, it's no surprise that the Challenger SRT Demon is starting to win awards. The first major award the Challenger SRT Demon earned was for the SRT Power Chiller and it won was the 2017 Popular Science "Best of What's New" Award.
SRT Power Chiller
The SRT power chiller in the Dodge Challenger SRT Demon is a component that no other vehicle has and it's essential for the SRT Demon to produce 840 horsepower. The SRT Power Chiller uses the vehicle's air conditioning refrigerant to cool the air entering the engine and that cool air results in serious horsepower gains. Cooler air is denser and it has more oxygen than warm air, and more oxygen-rich air in an engine means an engine can receive more fuel, and that results in more power.
Thanks to the SRT Power Chiller, the Challenger SRT Demon produces 840 horsepower and 770 lb-ft of torque and that helps make the Challenger SRT Demon then world's fastest quarter-mile production car.
Other Dodge Challenger SRT Demon Facts
Not only is the Challenger SRT Demon the first production car to launch with its front wheels off the ground, but it is also the fastest 0-30 mph car. The Challenger SRT Demon accelerates from 0-30mph in one second and it accelerates from 0-60 mph in 2.3 seconds.
In addition to the award-winning SRT Power Chiller, the Challenger SRT Demon also has a induction system that is the largest hood scoop of any production vehicles (45.3 square inches).
The Challenger SRT Demon has torque reserve and is the first-ever production drag car to have it. This means, the vehicle can deliver increased levels of power and torque. In addition, the Challenger SRT Demon is the first to have a TransBrake for more powerful launching.
Check out you local Kendall Dodge Chrysler Jeep Ram inventory and find the perfect performance car!
Photo source: Bloomberg