ProMaster City is Coming in Strong for 2015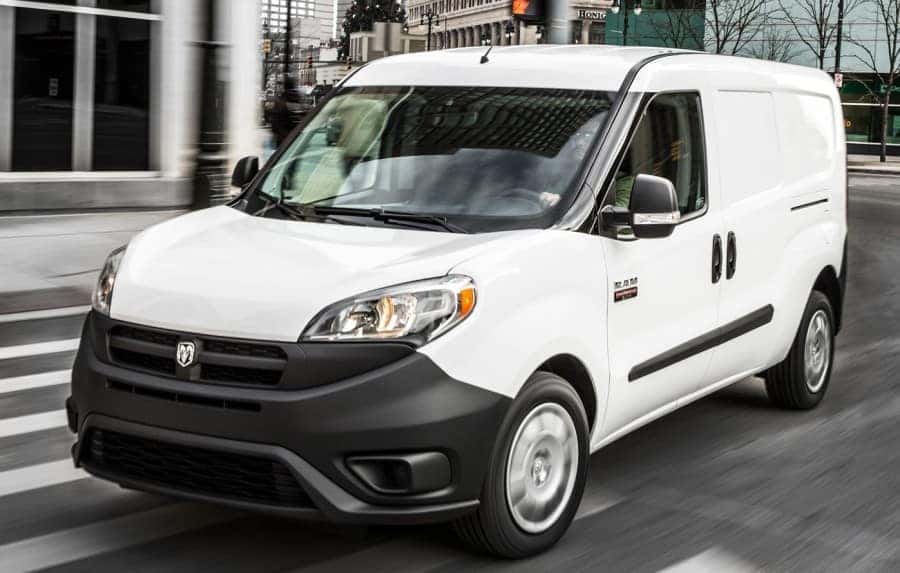 Look out city because there's a new kind of van getting ready to hit the streets, and it has the most storage of any vehicle in its class.
Ram has already had a busy and successful year with their innovative diesel pickups. Now they're bringing even more of that smart design to the commercial sector.
That's right, the Ram ProMaster City is coming to America, and this urban-sized van boasts an incredibly functional package at an incredibly reasonable price.
If your business is looking for a practical solution for transporting people or cargo, a Dodge Ram in Miami is definitely the place you should be looking.
Capacity
The Ram ProMaster City is not entering the scene quietly. Already, it has been recognized as Best-in-Class for cargo with 131.7 cubic feet of space at your disposal.
It's available as a straight up hauler, but you can also get a wagon version with seating for five passengers.
The van offers a smart setup with 60/40 split rear cargo doors and a sliding side door. You can opt for glass or metal panels depending on what your planned use is.
In addition, it has the highest payload of any vehicle in its class; it's able to handle 1,883 pounds.
Drive
Again the ProMaster City beats out competitors right off the bat. Though you're not going to be racing around the track, this van has remarkably solid acceleration and tops all of its rivals when it comes to muscle.
It's well prepared for hauling with 178 horspower and 174 lb.-ft. of torque while others like Nissan's NV200 roll in with around 130 horsepower.
That's a significant difference when you're planning to move heavy materials or equipment. You also need to be able to accelerate as fast as possible and move more quickly in city driving situations.
That's why Ram has made sure that the ProMaster City's 2.4L Tigershark engine, which is paired with a nine-speed automatic transmission, can maneuver as needed without holding you back.
And though official EPA ratings have not been released yet, Car and Driver has speculated that fuel economy numbers will also beat out similar models.
Pricing
Not surprisingly, Ram has competitively priced the ProMaster City to make sure that American consumers get the utility they need without emptying their savings accounts.
The cargo version of the van will start at $23,130, and the wagon, which has passenger seating, will start at $24,130.
Prices are on par with similar models from other brands; however, reviewers are already confidently saying that the ProMaster City has a lot more to offer for a comparable amount of cash.