Why the RAM 1500 EcoDiesel is an Investment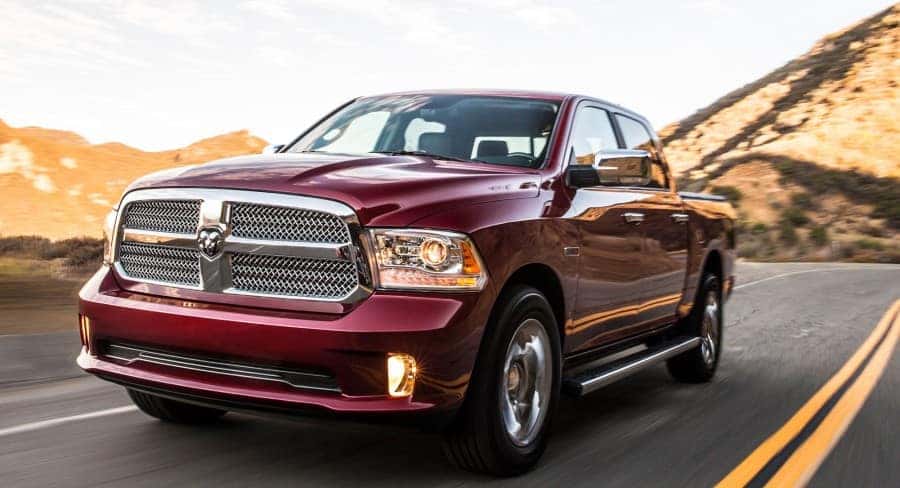 Trucks are necessary for the heavy duty hauling that many tasks demand. But owning one can be a big trade-off when it comes to paying at the pump.
Owners usually have to be willing to settle for around 15 mpg in a typical full-size model. But that's not the case anymore.
Dodge Ram trucks have reached a new level. The 2014 Ram 1500 EcoDiesel is turning the tables with an unusual combination of size, power, and fuel economy.
The Benefits of the 2014 Ram 1500 EcoDiesel
First and foremost, it gets around 27 miles per gallon on the highway, beating out Ford's EcoBoost which only reaches the low 20 range.
The diesel engine offers more torque which is great when you're towing serious loads.
The truck has a specialized coil-spring rear suspension to smooth out the ride, even on particularly rugged terrain.
Drivers can have space to focus and relax in the incredibly quiet cabin which also offers an intuitive infotainment system.
Why It's Worth the Investment
There is an upfront cost involved in getting this state-of-the-art truck. It costs approximately $2800 more than other models with gas engines. But if you usually drive 12,000 miles or more a year, you'll see significant savings in fuel over a 12-month period.
Though it will take some time for the higher price tag to level out with what you save, the extra cash in your pocket will be well worth it in the long run.
The 2014 Ram 1500 EcoDiesel was named the top full-size pickup in the American market by Consumer Reports.
And because diesel vehicles tend to hold value better than gas ones, getting a 2014 Ram 1500 is a smart way to invest.