Ram 1500 Outselling Chevrolet In 2019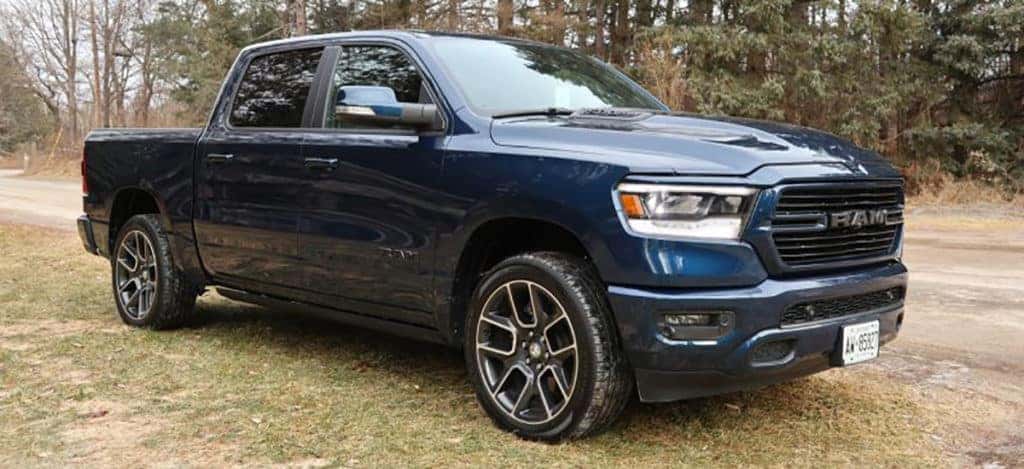 Photo credit: Ram
April has brought about good news for Fiat Chrysler Automobiles (FCA) and Ram. The latest quarter sales have been revealed and Ram is getting ahead of their 2018 sales, posting a 7% increase in domestic sales over from last year. The biggest competition from Ram these days is Chevrolet and their all-new 2019 Chevrolet Silverado. Of course, in 2018 Ram debuted their latest generation, all-new 2019 Ram 1500 to compete directly with the Silverado and so far, one-third of the year into 2019, Ram has taken a big lead. Chevrolet hasn't shown any growth from 2018, staying at a neutral mark. This is huge news! Let's take into account the reasons why.
Bigger and Better Things
Ram made strives with customers thanks to introducing a remarkable product with their best Ram 1500 pickup ever. The amenities inside the all-new 2019 Ram 1500, including the available massive 12-inch touchscreen, impressive fuel economy ratings thanks to the new eTorque system and one beautifully designed vehicle inside and out. So, how did customers respond to the latest Ram pickup? Last year, Ram ended 2018 with 536,980 vehicles sold domestically, which was slightly less than General Motors and their Chevrolet Silverado's 585,00 vehicles delivered domestically.
That has changed in 2019 as the nod goes to the Ram 1500 with more pickups sold than Chevy in the first quarter. General Motors have seen their full-size pickup sales plummet with a total of 16% decrease from last year. However, the more time has gone by, customers have been able to boast all the perks of the latest Ram 1500. Ram has seen their numbers grow with 15% more this year as opposed to last year for the first quarter.  The total number of sales so far show that Ram 1500 has sold 120,026 units compared to only 114,313 sold for the Chevrolet.
Ram Provides More Technological Advancements
A revamped product, the shiny new generation of the Ram 1500, has many reasons why the sales have grown. Perhaps none more important than the improved fuel economy. Most of the 2019 Ram 1500 is powered by a 12-volt power, and the eTorque is really a 48-volt system. The eTorque is able to convert the 12 volts into 48 volts and aids the vehicle to do more than ever before. The battery is charged, and the motor immediately restarts when the automatic stop/start system when in use, working as a mild-hybrid. This new technology is what makes the excellent gas mileage possible for owners. The eTorque is smart and runs its own electricity into the truck as the two systems work collectively to significant effect.
Why Customers Prefer the All-New Ram 1500
Ram has won plenty of awards including being named the 2019 North American Truck of the Year as well as the 2019 MotorTrend Truck of the Year. Buyers love to drive in something new, fresh and exciting and Ram has all of that and more with the latest Ram 1500. Not to mention, the largest infotainment touchscreen in the entire pickup industry is none other than the one newly placed 2019 Ram 1500. We recommend test-driving one today and experiencing the power, strength, luxury, and beauty of the latest-generation Ram 1500.
Check Out the Latest Ram 1500 Today
We want you to visit us at Kendall Dodge Chrysler Jeep Ram today to drive the all-new 2019 Ram 1500, the consumer and critic approved pickup. Kendall Dodge Chrysler Jeep Ram is here to help with any purchase, lease, and selling of your current vehicle. Also, check out our newest vehicles or pre-owned vehicles today.
Looking for repairs or maintenance on your ride? We can help you get your vehicle up and running like new with an online service appointment and make a visit to our service center. We hope you visit us today for a total automotive experience at Kendall Dodge Chrysler Jeep Ram. See you soon!