Ram Bringing Back "Ram Trucks Territory" To Chicago Auto Show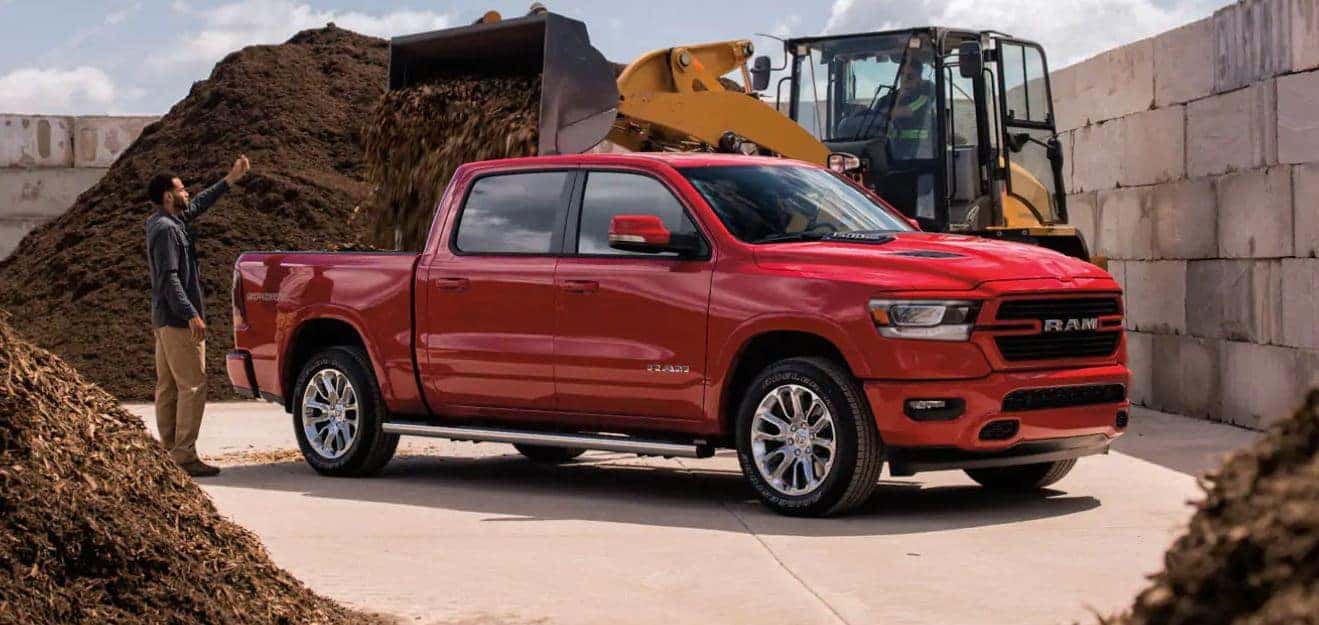 Photo credit: Ram
Ram is bringing out more surprises for customers. The Ram brand is going to offer a lot for buyers by way of new packages, sneak peeks to new vehicles, and the return to the Chicago Auto Show as the revered showcase returns. The return of the Chicago Auto Show is scheduled for July 15th through July 19th, 2021. Held at Chicago's McCormick Place convention center, the largest auto show in North America will host the Ram Trucks Territory again that allows guests to fully experience the newest Ram 1500. Ram has the star power that most brands simply do not have, as well as the effort to continually allow buyers to get a first-hand experience with their products.
"Experiences such as Camp Jeep and Ram Trucks Territory are among the top reasons people love to attend the Chicago Auto Show. Because of their popularity, people were used to waiting in long lines to experience these vehicles and test tracks. However, this summer, the consumer experience will be elevated because now people will be able to electronically book a time slot for these experiences in advance as they plan their visit to the show, which is a benefit of the effort we're taking to diminish lines and reduce congestion within the exhibits," said Chicago Auto Show General Manager Dave Sloan.
The Chicago Auto Show Is Ready To Offer the TRX
The 2021 Chicago Auto Show is going to advance customers' expectations about the future regarding Ram. The nation's largest auto show is proud to welcome Ram again, the leading brand from Stellantis, with its all-new 2021 Ram 1500 Rebel TRX pickup. The TRX is the latest example of what the fastest off-road truck looks like and can offer customers. Ram took the SRT Hellcat engine that supplies over 700 horsepower and fitted it into the new 2021 Ram 1500. 
"We're looking forward to the return of the Chicago Auto Show, where consumers will be able to once again experience our renowned Camp Jeep and Ram Truck Territory activations. On the Ram stand, customers will have the opportunity to also see the all-new 2021 Ram 1500 TRX," said Jason Russ, head of experiential marketing, Stellantis.
Come Join Us On a Ram Test-Drive Today
We're all about assisting our customers enjoy their shopping experience. Hurry to Kendall Dodge Chrysler Jeep Ram to take advantage of the fantastic prices on the latest Ram pickups, like the award-winning 2020 Ram 1500. We have a friendly sales team that will make your buying, leasing or selling needs easy for any trucks or any option among our newest vehicle inventory. We're happy to be your dealership home. Considering a used vehicle? 
If you're wondering if you should buy or lease, let us assist you to make the smart choice. We are here for trade-ins and selling vehicles as well. Allow us to repair your vehicle or maintain it with a simple online service appointment. At Kendall Dodge Chrysler Jeep Ram, we know what it takes to provide a worthwhile experience. Allow us the pleasure to help you save and keep your vehicle running as it should for years to come.