Ram or Chevy? For the Last 3 Months It's Been Ram Trucks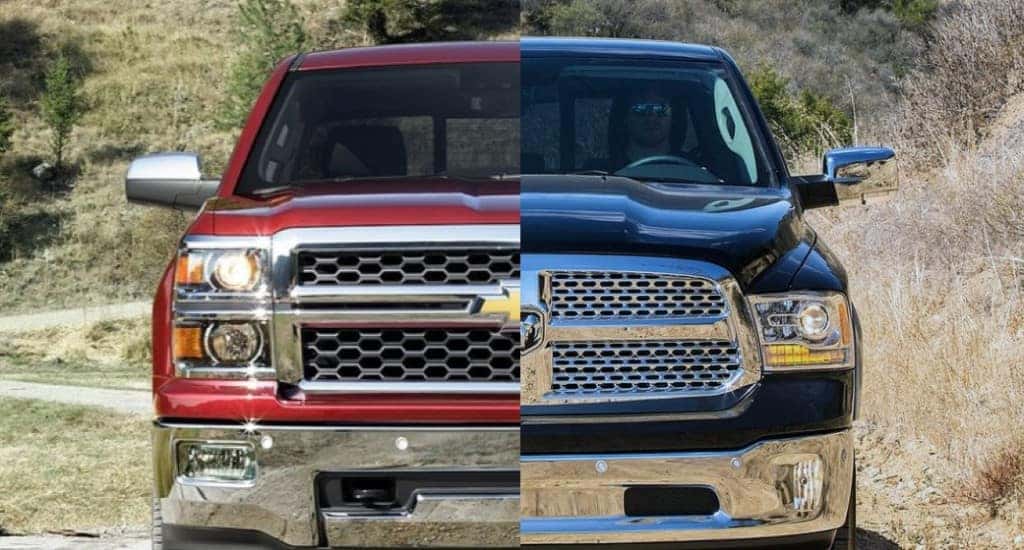 Ram or Chevy trucks? For the last three months sales have declared Ram trucks to be the winner. What makes Ram trucks so good? Check out these top five reasons to choose a Ram 1500 over a Chevy Silverado 1500 as your next pickup.
Price! Everyone likes a good price. The Ram 1500 MSRP is just $26,495 compared to the Silverado's $27,785. If you are interested in fully loaded highest trim level Ram 1500 you will be paying in the low-$60,000 range, but if you want the highest trim level fully loaded Silverado you will pay roughly $70,000.
Interior style and comfort is important. According to U.S. News the Ram 1500 has the nicest interior in the game. Standard bucket seats, soft cloth seats or upgraded leather, and plenty of space are just a few of the features that make the interior so nice.
Storage is obviously important for a truck. Both of these models have a short 6-foot bed option or a larger 8-foot option, but only the Ram is available with the RamBox cargo management system. The RamBox cargo management system is not only a cargo box that locks, but has a drainage system if you want to use it as a cooler.
Handling is much smoother in the Ram according to U.S. News. Not to mention, the Ram is also available with an air suspension for those who like to adjust their ride height and handling on the go.
Off-road performance goes to the Ram as well. No Chevy Silverado 1500 model can even compete with the Ram Rebel. The Rebel comes with 33-inch tires and plenty of ground clearance as well as the air suspension standard.
In the market for a new Ram 1500 truck? Check out our Ram 1500 inventory at Kendall Ram here.
Photo source: SpeedList