Ram Classic Will Stick Around In 2020 and Beyond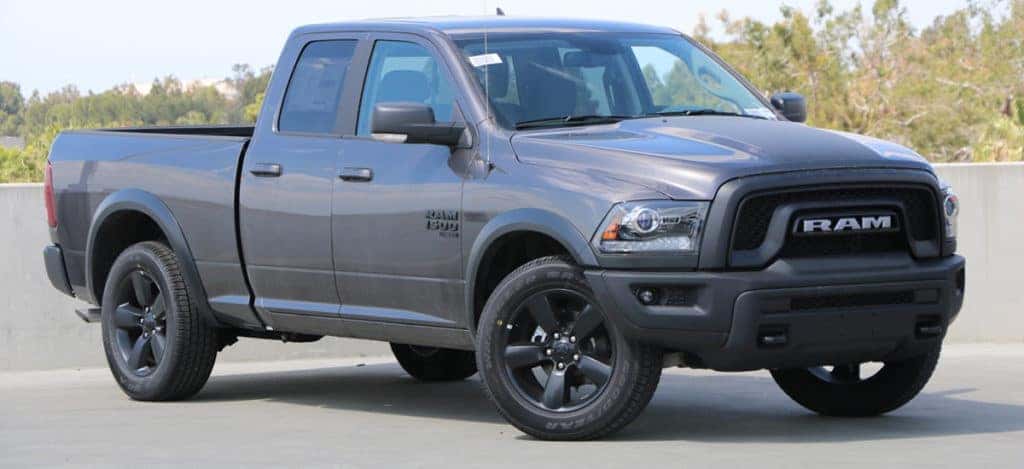 Photo Credit: Ram
Moving forward into a new decade, Ram won't be changing up the method that has brought them success over the past two years. The Ram brand is growing and powers ahead for their parent company Fiat Chrysler Automobiles (FCA). While we've heard rumors lingering about possible mergers with other large automotive companies, FCA is still going ahead with their plans to create electronic vehicles and double-down on their efforts to create more options for their customers. No segment is more apparent than the pickup market where the Ram brand is going to continue its efforts to attract more customers thanks to a wide-ranging price point thanks to the Ram Classic that will now be entering its third year in existence.
Ram Continues To Draw Praise
FCA CEO Mike Manley is more than pleased with watching the Ram brand continue its success. Early in 2020, the Warren, Michigan plant will have 14 weeks to create the newest Ram 1500 Classic and Manley has said in a call with investors, the plan remains the same to grow in sales volume, profit margin and market share as a whole. As the United States and all of North America continue to have their beloved pickups, FCA is hoping to maintain its low price point for the entry Ram models. Ram boosted sales that were higher in the last couple of years than any stretch since 1993. The variety Ram, as recently introduced with their Ram 1500 Classic, is a strong reason for their increase in popularity and higher sales figures.
No Signs of Slowing Ram Down
A month after celebrating 10 years as a stand-alone brand, Ram is planning to take the blueprint that won them accolades like MotorTrend's Truck of the Year for the 2019 Ram 1500 and keep implementing the designs and innovation for future pickups. Ram introduced this year the latest Ram 2500 and Ram 3500 heavy-duty pickups that were based off that immaculate 2019 Ram 1500 design. Both the appearance and design can be found in these latest heavy-duty pickups, including the massive and massively popular available 12-inch touchscreen. At Kendall Dodge Chrysler Jeep Ram, we would love nothing more than to see our customers gain a fair deal on these remarkable pickups we offer. Come in for a test-drive and see what we can do today.
Drive Ram With Us In 2019
We carry both the all-new 2019 Ram 1500 and 2019 Ram 1500 Classic have sold about as well as about any pickup on the market. Come find over new 250 Ram trucks and a fantastic selection of pre-owned Ram pickups. Looking to find new Ram heavy-duty trucks? They can be found at Kendall Dodge Chrysler Jeep Ram. For those looking to buy, lease, sell or trade-in, we're your place for all things automotive.
Are you in need of any servicing, repairing or maintenance on your current pickup or car? We can help you get your vehicle up and running like new with a service appointment and a visit to our service center. We look forward to seeing you today at Kendall Dodge Chrysler Jeep Ram!