Ram, Dodge Earn New J.D. Power Distinction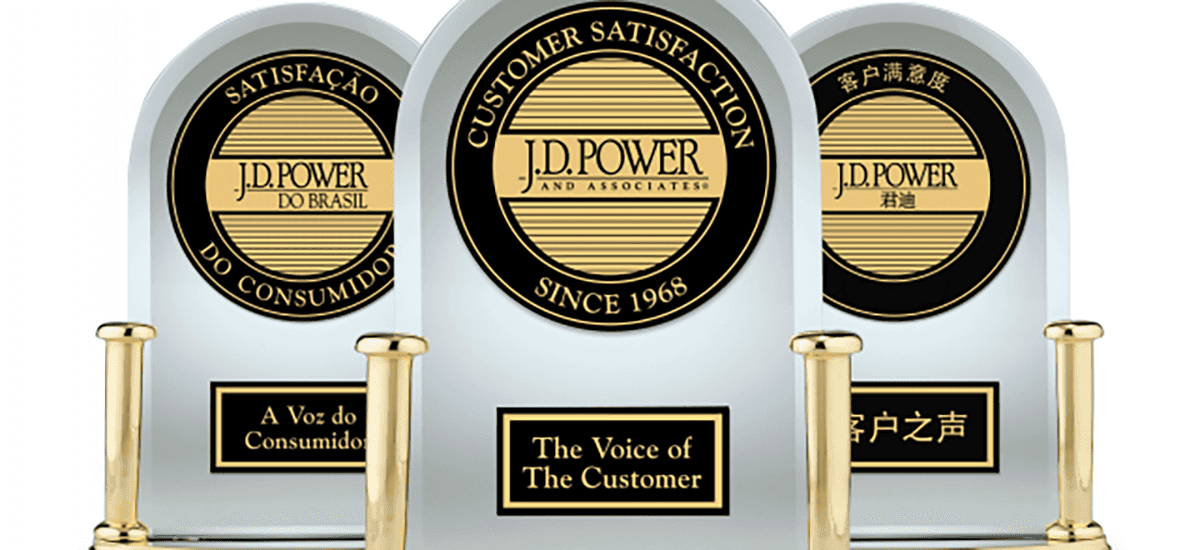 2021 might go down as one of the fastest flying years on record, along with the record number of Atlantic tropical storms. After last year's seemingly never-ending to now being in the final season before 2022, we've come quite a long way. And throughout this entire experience, the Ram brand has collected results to inspire buyers while hoisting another award. This time the trophy comes from the 2021 J.D. Power Initial Quality Study that lists Ram and Dodge as the two brands that earned the first and second place on a list that includes all the top automotive brands. A 223-question study was given to new car owners who felt the most confident and enjoyable initial experience was with these brands. J.D. Power's global reach has meaning in the automotive industry and helps brands stand out.
The Breakdown of J.D. Power's IQS
Each year, this J.D. Power survey helps new car shoppers reflect on their experience with a vehicle over the course of the first few months of ownership (the first ninety days of ownership to be specific). This is when problems should least likely appear and buyers want to know what to expect; if any problems appear, what they liked most, and other important aspects of purchasing a vehicle. Based on the problems listed per 100 vehicles, the system includes ways to gauge gain information on serious mechanical issues to problems with the infotainment system. Ram owners only experience 128 issues per 100 vehicles with Dodge having 139 complaints per 100 vehicles. The survey includes tens of thousands of responses each year. A big issue is smartphone connectivity across many brands. Ram lowered their number by 13 from this time last year. 
The Ram Brand Knows That Hard Work Pays Off
Folks at Ram were excited to share their thoughts on the report. Ram Brand CEO Mike Koval Jr. told Cara and Driver that the ranking is "clearly an accomplishment, but also not a surprise," according to Koval Jr. The Ram brand has clearly been focused on maintaining its dominance among the competition after pulling further ahead from the likes of Chevrolet and Toyota in the pickup segment. Not even Ford could touch Ram this year. Ford hit the industry average with 162 complaints per 100, Toyota had 157 issues, and Chevrolet hitting 151 issues. 
Opting For the Top Brand; Ram Has More To Offer
Those looking to purchase or lease the 2021 Ram 1500 can anticipate the price to begin at $32,795 MSRP (Plus destination fee) towards upwards of $70,425 MSRP (Plus destination fee). The light-duty Ram pickup trim list begins with the base Tradesman trim and moves into the Tradesman HFE (High Fuel Efficiency) trim, followed by the Big Horn, Rebel, Laramie, Laramie Longhorn, Limited, and TRX trim levels. All have standard 2WD and optional 4WD, excluding the Tradesman HFE (2WD only) and TRX (4WD only). The Ram 1500 no longer offers a traditional regular cab with a long cargo bed. Owners can go with both an extended cab (known as Quad Cab) or crew cab choice. Drivers have the option of two unique bed dimensions: a 5-foot-7-inch short bed and a 6-foot-4-inch long bed. 
Ram Brand Offers Premium Off-Road Experience
The Ram brand's most compelling 1500 trim is the TRX that comes with accommodations to please any owner going off-road or on any terrain. This pickup was built to handle its own and includes an optional Heads-Up Display, Digital Rear-View Mirror, and an incredible 19-speaker Harman Kardon premium sound system. For those who are focused on receiving lifetime fuel savings, opting for the Ram 1500 EcoDiesel makes sense. Keep in mind, each 2021 Ram truck is provided with modern infotainment system perks that include SiriusXM Guardian connected services. The trial subscription lasts one year from the purchase date plus automatic collision notification and rapid access to roadside help. There are Wi-Fi capabilities that are free for the first 3-months on a trial basis. Most Ram 1500 trims are qualified to enlist in the Ram Care maintenance program, which grants free oil changes and tire rotations for the first two years of ownership. Enjoy the quality infused into the Ram vehicles ready for a test-drive at Kendall Dodge Chrysler Jeep Ram today.
Dodge and Ram Are Here At Kendall Dodge Chrysler Jeep Ram
Choose the new 2021 Ram 1500 from the Big Horn, Laramie, Laramie Longhorn, Limited, and Ram Rebel trim options. Check out our full lineup including the newest Dodge Charger. We have a collection of pre-owned Ram 1500 pickups as well. Take a look at the updates we've done at our facilities and measures we've taken in regards to the on-going COVID-19 battle. We can help our customers receive the vehicle they want online and even sell their vehicles with our online tools and capabilities. Let's get started on helping you out today!
Not sure if your current ride is running well or needs some work? We're here! We are able to make sure you're back on the road fast with our experienced service staff. Make an online service appointment and we can help you with your vehicle problems. We look forward to being your center for all things automotive at Kendall Dodge Chrysler Jeep Ram.
Photo Credit: J.D. Power