Ram, Dodge Shine With The Latest J.D. Power Awards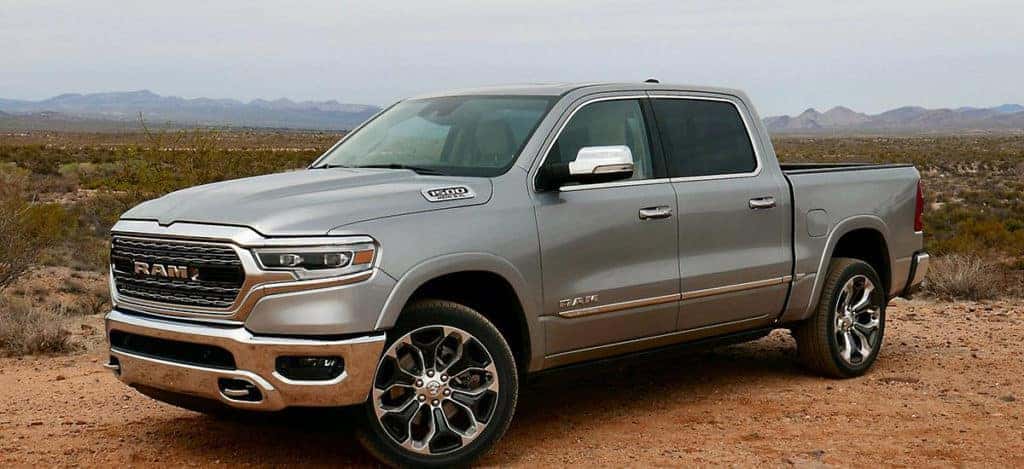 Photo credit: Ram
Fiat Chrysler Automobiles (FCA) is best known lately for their Ram and Dodge brands. The proof these brands have been successful is not only evident in their growing sales finish in 2018 over the previous year. Their growth has been noticed by J.D. Power as they finished in the first and second spot among mass-market brands. The measurement has helped FCA achieve the most significant year-over-year improvement of any automaker in 2019, according to the J.D. Power Automotive Performance Execution and Layout (APEAL) Study. Let's get into it!
Ram Keeps Improving
Ram introduced drivers to their ground-breaking all-new 2019 Ram 1500 just last year, but also set a record with the most significant jump among any of the 33 brands in the annual J. D. Power study. J.D. Power measures the sentimental fondness customers grow towards their vehicles. Ram is FCA's high-volume truck brand, ahead of the 18-brand mass-market category with 851 out of a possible 1,000 point total. That's a 26-point hike from 2018 and no other brand equals or beats that growth. Ram has already been apart of the American fabric for owning the title over the past 30 years for having the highest percentage of vehicles still on the road. Ram can also boast having the highest owner loyalty of any half-ton pickup. They can now add one more piece of recognition to that growing list of accolades.
"These outcomes validate our continuing focus on the voice of the customer. We have listened, and we are still listening – more intently than ever (to our customers)," remarked Mark Champine, Head of Quality, FCA North America. 
FCA Earns High Marks From Dodge and Chrysler Brand
Not to be outdone, FCA can be proud of their muscle car brand, Dodge. Dodge trails closely with 848 points, supported by the production of their Dodge Challenger, Dodge Charger and Dodge Durango vehicles. For the second time in three years, the Dodge Challenger receives the top spot in the highly competitive Midsize Sport Car category.  The Challenger earned the highest measure in this year's J.D. Power Initial Quality Study. The Durango won the second-place finish in the Midsize SUV and category as the Charger won second for the Large-Car category.
FCA can also be proud of their Chrysler Pacifica, winning yet another honor, this time gaining earns runner-up honors amongst all minivans. Overall, FCA leaps five places to seventh, ahead of its 2018 APEAL performance. Considering the competition includes high-end brands, FCA finished second place among mass-market automakers. FCA has raised its total score (830) higher over a 20-point year period than any other automotive brand in this year's study. The J.D. APEAL Study assesses customer feedback on 77 vehicle characteristics, from accelerator response to seating enjoyment. For FCA, this is good news worth noting and celebrating. Considering driving any of these vehicles? We know where to look for them today!
Find the Vehicle You've Wanted With Our Help
Drive the all-new 2019 Ram 1500 or the 2019 Dodge Challenger or 2019 Dodge Charger with our help. We want you to have an phenomenal customer experience when you visit. Ask us how we can assist you to buy, lease or trade-in your current vehicle. We're ready to make your automotive dreams come true at Kendall Dodge Chrysler Jeep Ram!
Not quite ready to sell your current vehicle or trade it in? We can help transform your current ride with an online service appointment to get work done at our service center. No matter if you buy with us or not, we look forward to seeing you soon at Kendall Dodge Chrysler Jeep Ram.