Ram Has Mid-Size Pickup In the Works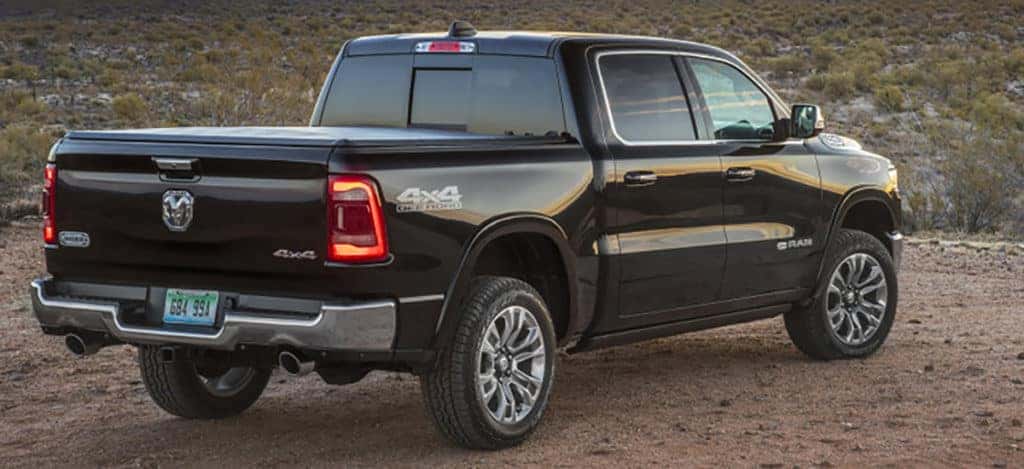 2019 Ram 1500 Laramie LonghornFiat Chrysler Automobiles (FCA) the parent company of both Jeep and Ram have a plan to offer a new mid-size pickup truck very soon. This release will be under the Ram brand as the new Jeep Gladiator mid-size pickup debuted to tremendous praise and has become a popular choice. Originally selling out 4,160 Launch Edition Gladiators, Jeep and FCA have a winner on its hands in the mid-size pickup segment. So why add competition? Competition brings out the best in both companies and offers more for customers to have as reliable options. (Anything is better than seeing another Ford pickup on the road)
More In-depth Look at the Plans For Ram
Automotive News first reported the response by FCA CEO Mike Manley to increase the mid-size selection offered by Ram. The brand offers both the full-size Ram 1500 and heavy-duty Ram 2500 and 3500, both were revamped in the past year, but nothing has been done for the ever-popular mid-size truck segment. Manley also made it a point to not give away too much information about what they are working up, but it won't be an off-road focused vehicle like the 2020 Jeep Gladiator.
"I want that problem solved, frankly, because it's a clear hole in our portfolio. It will not be filled by Gladiator because Gladiator is a very, very different mission. Trust me, they're focused on it. We need to get it fixed soon," Mike Manley stated.
What To Expect From Ram
The heads up by Manley shines a light about what Ram might do. A different archetype will be used than the Gladiator platform. This is not a challenge as Ram pickups look different than the Gladiator as the Ram brand has offered solid work trucks and upscale, high-end pickups that have been highly successful. Ram has pulled ahead of Chevrolet and General Motors with their all-new 2019 Ram 1500. The goal is to continue to strive ahead with new options that fans can rally behind and embrace. Another plan for FCA and Ram is to find a way to offer an affordable way to create the pickup and for customers to have an outstanding product.
"Being able to find a cost-effective platform in a region where we can build it with low cost and it still being applicable in the market is what they're struggling with at the moment… (We're) focused on solving a metric ton midsize truck solution for us because it's a big part of the portfolio and growth we want to achieve," Mike Manley FCA CEO.
Making a Better Truck Than the Competition
There is no doubt Ram has to contend with the current market of mid-size truck options. Ford has their Ranger, Chevrolet pushes the Colorado and Nissan has a new Frontier update in the works. So, what does this mean for Ram? They will have to drum up support and promote their vehicle ahead of the others. Ram is considering adding the classic "Dakota" badge. The Dodge Dakota (Dodge is also apart of FCA) ran from model years 1987 through 2011 and lasted three generations.
The Dodge Dakota was groundbreaking for being the first mid-size pickup option to offer an optional V8 engine and its adoption by many police and fire departments as a vehicle capable of handling off-road travels. Will we see a return of that moniker? It's possible as it could help the public with an instantly recognizable name for potential buyers. Even the Gladiator (an awesome name choice) was previously used before, however, it was the first Jeep pickup in over 30 years. Ram has built customer loyalty to their brand by crafting some of the longest lasting vehicles and that trend won't stop with the arrival of their next great pickup.
Drive the New Ram Lineup at Kendall Dodge Chrysler Jeep Ram
For fans of Ram trucks, we have them! Drive an all-new 2019 Ram 1500 or a new 2018 Ram 1500 as well. We also offer the newest Ram 2500 and Ram 3500 pickup at Kendall Dodge Chrysler Jeep Ram. Allow us to assist you with any buying, trade-in, selling or leasing needs. We know you'll love the entire experience with our help. Ram pickups boast the highest percentage of pickups still on the road – over the last 30 years!
Don't wait for the summer to begin before getting your current ride serviced. Trust us to help you get your vehicle running like new after booking an online service appointment. Then visit our service center. We look forward to helping you soon at Kendall Dodge Chrysler Jeep Ram and providing an unmatched full-scale automotive experience. Stop by today!