Ram Has Risen In Both Sales and Incentives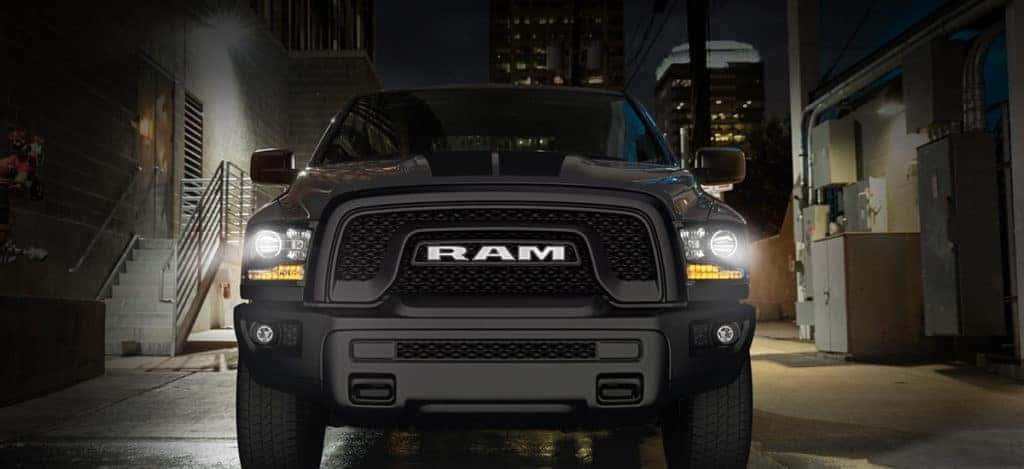 Photo credit: Ram
What plans does Fiat Chrysler Automobiles (FCA) have for their Ram brand? Aside from dominating as of late in pick-up truck sales, Ram has introduced their all-new Heavy-Duty pick-up line up. The Heavy-Duty line-up extends all the luxuries found in their new-generation Ram 1500 to their larger, stronger trucks. Ram has pulled out all the stops to revamp their pickups and offered more incentives than ever for customers to enjoy and save big. What more could a pickup customer ask for? Let us explain all the success and deals by Ram going on in during a banner 2019.  
What About Their Recent Success?
Ram has taken notice of their accomplishments to maintain their second-place standards behind Ford for pick-up sales. The 2019 Ram 1500 was the winner of Motor Trend's 2019 Pickup of the Year and earned the Gold Hitch Award from the Fast Lane Truck in the light-duty segment. Praise is always welcomed, but earning the respect of customers is even more impressive. Fiat Chrysler Automotives saw the Ram brand's second-quarter sales rise 38.5% to 179,454 Ram vehicles sold in the quarter compared with the same period a year ago. The Chevrolet Silverado had historically held the number two spot; until Ram unseated the Chevy pick-up last year. Ram has been ahead of Chevrolet every quarter in 2019. General Motors saw their Silverado drop 9% with 155,529 pick-ups sold. GM has also witnessed its sales of the GMC Sierra drop 4.3% to 56,857 pick-ups sold in the second quarter compared to a year prior. Ouch!
Through June, Ram sales have risen 28% to 299,480 pick-ups sold in 2019, but Silverado sales are down 12.2% to 255,463 pick-ups sold. There is no doubt the formula to improve the Ram brand started with offering better interiors and supplying drivers with more luxury than ever. Consider the additions to the infotainment system in the available 12-inch touchscreen that can be used in a split-screen manner to showcase multiple-functions for drivers and front-passenger to enjoy. 
"Ram has pulled out a lot of stops with incentives to grab market share — and it's working — while Silverado is disadvantaged in launch mode. Still, the new Ram 1500 has garnered critical acclaim, and the brand has been on an upward trajectory in terms of reputation," stated Michelle Krebs, executive analyst for AutoTrader. 
Best Time to Buy Ram?
This summer is a scorcher, for sure, but that doesn't just apply to the weather. Market research firm JD Power reported tremendous discounts on light-duty pick-ups last month averaged an 11% higher mark than the year-to-date average. The best time to buy is when the market is hot as automotive companies love to keep the ball rolling.  For those not sure if they should buy the all-new 2019 Ram 1500, they can also consider the 2019 Ram 1500 Classic, which offers the previous-generation 1500 with some upgraded features at a discounted offering.
"Ram's higher interest levels and increased sales numbers are lifted by both the addition of the affordable Ram Classic trim, as well as the technology in the other Ram trim levels such as the 12-inch infotainment screen and safety features such as drive lane assist and smart cruising," added George Augustaitis, CarGurus director of industry analytics.
Come Test-Drive the Latest Ram Trucks
Looking to drive the all-new 2019 Ram 1500 or a heavy-duty Ram truck? We can assist with the process with our professional sales team. Buying, leasing, trade-ins and selling are all apart of our every day business at Kendall Dodge Chrysler Jeep Ram. 
Having issues with your current pickup? We can help you get your vehicle up and running like new with a service appointment and visit to our service center. We look forward to helping you soon at Kendall Dodge Chrysler Jeep Ram. Stop by today!