Ram Has Surprise Awaiting For All TRX Owners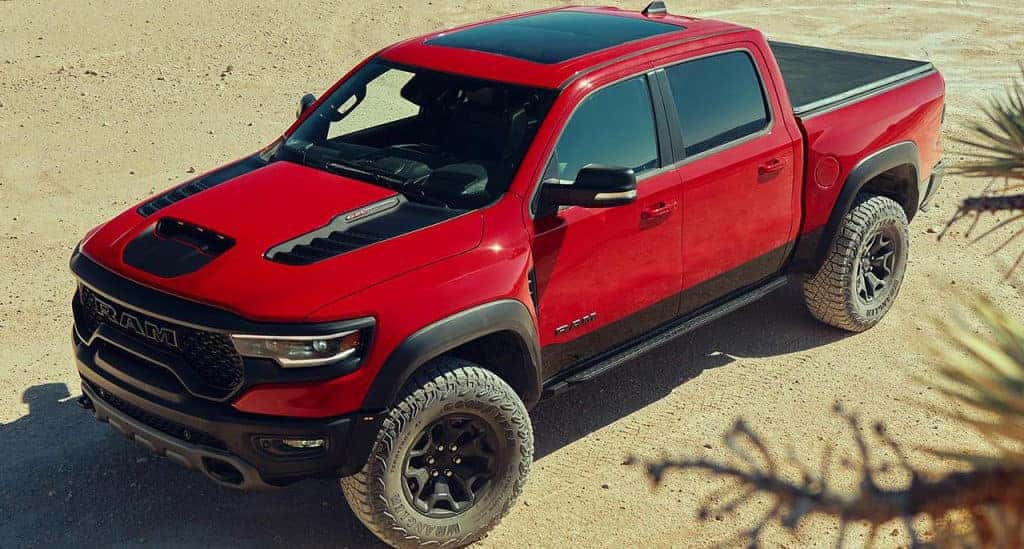 Photo Credit: Ram/CatchMeOffRoad
There is no automotive company having more fun producing vehicles than the Ram brand. The latest details that can be found inside the new 2021 Ram 1500 Rebel TRX include a new Easter egg that depicts a T-Rex with a raptor inside its mouth. The image is meant to remind customers how much stronger and more powerful TRX pickup is over the competition. The competition is namely the Ford F-150 Raptor that Ram is up against for owners looking for a fully-capable off-road truck. The location of this is found under the hood, an appropriate place to showcase this image. The imprint is quite a statement by the brand.
The Strength of a Rebel TRX
Many vehicles do not contain over 700 horsepower, much less a pickup truck. The 2021 Ram 1500 Rebel TRX offers 702 horsepower and 650 lb-ft of torque thanks to its impressive 6.2-Liter V8 engine. This is the same engine housed in every Dodge SRT Hellcat muscle car. Dodge and Ram share the same parent company, Fiat Chrysler Automobiles (Renamed Stellantis after a large merger). The goal for Ram was to promote and establish how much better off customers would be to side with the TRX. The plan might work because fans can't seem to get enough of the craftsmanship from previous Ram 1500 efforts. Last year, the Ram 1500 famously finished ahead of the Chevrolet Silverado to finish second among all pickups in total U.S. sales.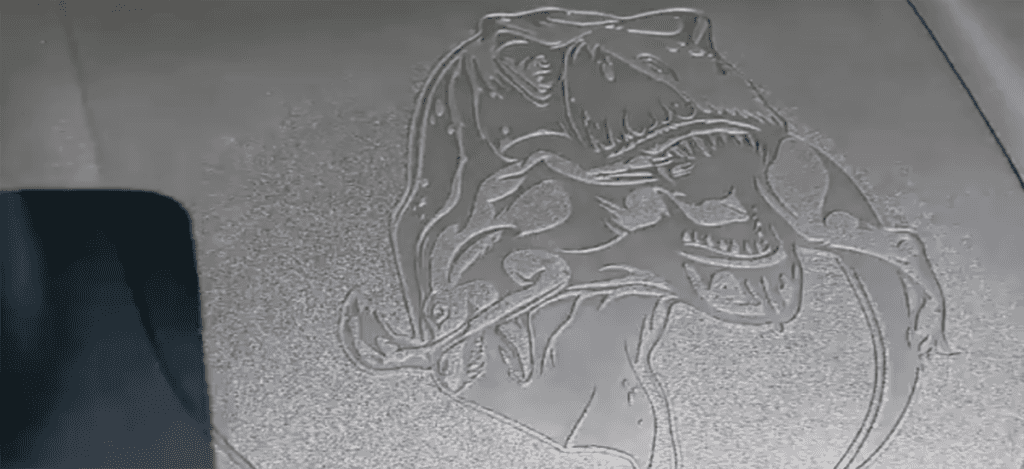 Built To Serve Pickups Enter Phase Three
Ram is also promoting the launch of the third installment of the "Built to Serve" Special Edition pickups that began its run late last year. Ram is honoring all branches of the military and armed forces with special edition Ram 1500 pickups that honor the U.S Army, Navy, Coast Guard, Air Force, and Marines. Each one of these vehicles has unique features that celebrate each branch of the services. Every truck carries an American flag and "Built to Serve" decal inside the cabin. Signature touches are included with the aluminum wheels, body-color wheel arches, and blacked-out exterior features. 
Keep in mind, these special edition Ram pickups are limited with less than 10,000 units being made. The next batch of pickups are going to honor the Marines and Coast Guard with corresponding colors to match the branches of government. For our customers asking about either the Ram Rebel TRX or special edition Ram trucks, we're more than happy to help. Come by and allow us to showcase our entire collection of new Ram pickups today!
Come Join Us On a Ram Test-Drive Today
We're all about assisting our customers enjoy their shopping experience. Hurry to Kendall Dodge Chrysler Jeep Ram to take advantage of the fantastic prices on the latest Ram pickups, like the award-winning 2020 Ram 1500. We have a friendly sales team that will make your buying, leasing or selling needs easy for any trucks or any option among our newest vehicle inventory. We're happy to be your dealership home. Considering a used vehicle? 
If you're wondering if you should buy or lease, let us assist you to make the smart choice. We are here for trade-ins and selling vehicles as well. Allow us to repair your vehicle or maintain it with a simple online service appointment. At Kendall Dodge Chrysler Jeep Ram, we know what it takes to provide a worthwhile experience. Allow us the pleasure to help you save and keep your vehicle running as it should for years to come.