Ram Helps FCA Grow In Latest Earnings Report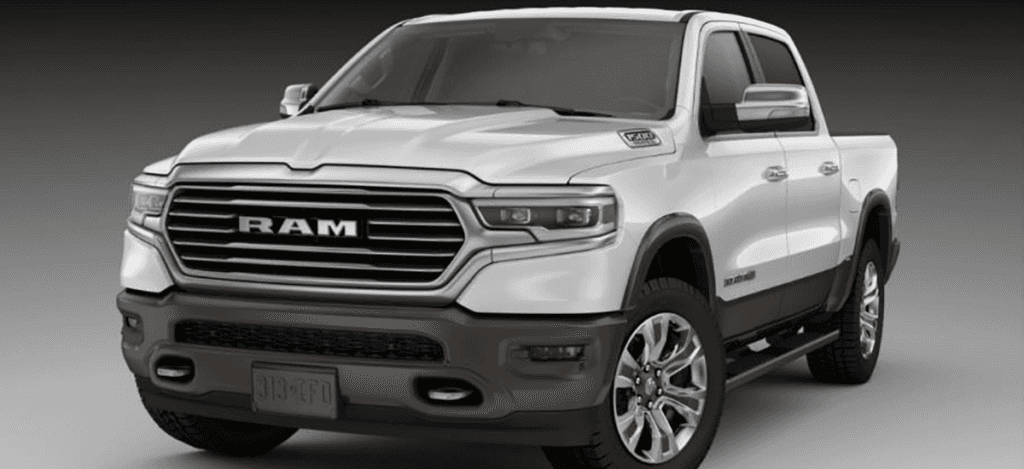 Photo credit: Ram
Ram has lead the way for many decades for Fiat Chrysler Automobiles (FCA). That fact remains unchanged in 2019. FCA has released their second-quarter earnings and Ram has been their prize vehicle. The all-new 2019 Ram 1500 and 2019 Ram 1500 Classic have sold better than just about any pickup on the market. The Ram pickups have surpassed the Chevrolet Silverado 1500 as the second-best-selling pickups in the light-duty pickup segment. FCA's leadership could be considering updates to its Ram Classic, the older design of the Ram 1500. The two versions have helped Ram beat the Chevy Silverado in U.S. sales to take the No. 2 spot behind the Ford F-150. Ram is poised to help FCA have another year in the green.
Ram 1500 Classic Here To Stay
FCA CEO Mike Manley added news about their Ram 1500 Classic on a conference call after FCA's second-quarter earnings announcements. Manley remarked that the Ram 1500 Classic would remain in production at the Warren Truck Assembly unless sales were to dip. The Ram 1500 Classic began as a rebranding of the 2018 Ram 1500 that continued production when the all-new generation Ram 1500, the 2019 Ram 1500, was being made somewhat slow in production. However, the Ram 1500 Classic was a hit as a rebranded product, offering customers a choice to still buy the previous-generation Ram light-duty pickup at a lower price. They have continued to sell the Ram 1500 Classic now in its second year, listed as the 2019 Ram 1500 Classic. Manley maintained the dynamic among the Classic and the new Ram 1500 seems to be managing well. Ram has produced the most luxurious truck in the segment with the 2019 Ram 1500. For those who have driven Ram trucks, they know Ram pickups have exceptional longevity. Ram boasts the highest percentage of vehicles still on the road for over 30 years and counting. These are just some of the reasons Ram has done so well in 2019.
Solid Results From Second-Quarter For FCA
FCA touted record second-quarter results in North America, gaining a profit of $884 million. Most of that push was due to the Ram and Jeep brand, which Manley praised as the company's strength in its most profitable market, North America. Increased Ram pickup truck volumes and the popularity of the all-new 2020 Jeep Gladiator production ramp-up. FCA's U.S. market share for the first half of 2019 is 13%, up by almost an entire half since 2009. Ram is looking to build on its strongest year ever in 2018 and halfway through 2019, this seems like a possible goal.
"We continue to deliver strong performance in North America. Robust demand for our new products, along with steps we've taken to exert discipline across all of our businesses, have generated the momentum to achieve our full-year 2019 guidance," Mike Manley said in the release.
Test-Drive the Newest Ram Pickups With Us
Wanted to step into a new Ram pickup? We have plenty to choose from at Kendall Dodge Jeep Chrysler Ram. We have over new 250 Ram trucks and a fantastic selection of pre-owned Ram pickups. Starting with our professional and courteous staff that can assist with any buying, leasing, selling or trade-in offers you have. 
Our entire service team works to make sure you get a better vehicle than before and in a timely fashion. With a simple service appointment, our service team can handle any oil changes, tire rotations, coolant flushes, brake repairs and more. Visit us at Kendall Dodge Jeep Chrysler Ram for a test drive on any of our newest Ram trucks right now!