Ram Makes Big Impression at Houston Auto Show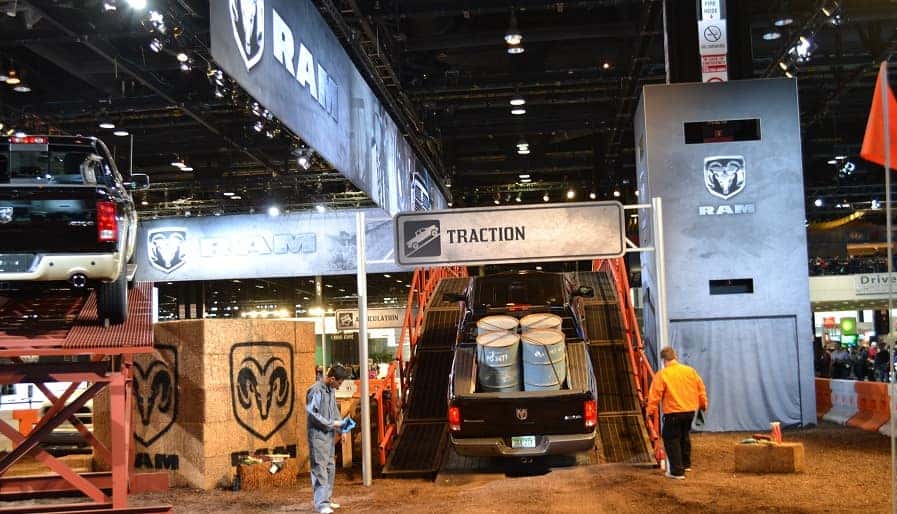 With the North American International Auto Show officially underway, the start of the auto show season is finally here. Exciting things are happening in the automotive world, and 2014 promises to be another great year in vehicle advancement, and technological innovation. While some automakers are focusing on vehicle redesign and aesthetic changes, a vast majority are looking towards the future in technology for this year's debuts. The Chrysler Group LLC has been working hard this year, and is returning to the Houston Auto Show this week with a host of new vehicle experiences, including Ram trucks.
The Houston Auto Show is taking place right now, and will end tomorrow. Ram Trucks has an impressive display at the show this year, which includes a 25,000 square-foot test track that allows visitors an interactive experience behind the 2014 Ram 1500. This year has been a good year for the sturdy full-size pickup, that was named Motor Trend magazine's 2014 "Truck of the Year," and was also named the "Truck of Texas" by the Texas Auto Writers Association. The interactive test track features the 2014 Ram 1500, so that consumers will have the chance to get behind the wheel of the award-winning pickup at the show. Ram will also have a kid-size Ram Truck vehicle at the Kids Fun Zone, which we are sure will attract future buyers to the brand. The interactive test track will give prospective buyers a no-hassle, no-commitment, free change to test drive and evaluate the latest Ram models. The "interactive adventure zone" will demonstrate to participants the capability and power behind the Ram 1500, and features the iconic Ram Mountain as a backdrop for one of many various landscape and height simulations.
The Houston Auto Show is produced by the Houston Automobile Dealers Association, and strives to: "Bring the global automotive world to Texas to allow consumers to see, touch, drive and experience the auto industry's latest and greatest offerings, all under one roof."