RAM Not Planning New Midsize Pickup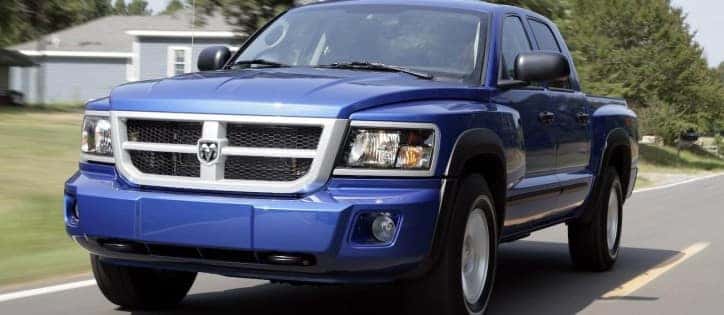 Over the past 20 years, drivers have noticed a change on the road. In 1994, compact and midsize pickup trucks were purchased just as often as full-size pickups, such as the 2014 Dodge RAM 1500.
Fast forward to the present and the compact and midsize truck market is almost nonexistent. Besides a few here and there, you just don't see too many small, modern pickups on the road. But when Fiat Chrysler announced its new five-year plan for its enormous list of brands, a lot of attention was put on RAM trucks, as sales continue to grow and the competition begins to get restless.
A New Midsize Hope?
With RAM doing well and Fiat Chrysler taking risks on many brands, you would think now would be the perfect time for the company to jump into the midsize truck market with an affordable yet functional replacement for the now-discountinued Dodge Dakota, which ended a 25-year run in 2011.
Unfortunately for Dakota fans, the U.S. market does not appear to share its enthusiasm for compact or midsize pickups any longer. In fact, the change in the market can be seen in sales figures for the Dakota, which peaked at 177,395 in 2000, but began losing nearly 20,000 sales a year after, ending at a dismal 491 sales in 2012.
Fiat Chrysler CEO Sergio Marchionne, however, personally believes there's room for a new, smaller RAM truck.
"I think there is room for a Ram 1000," Fiat-Chrysler CEO Sergio Marchionne said during a press briefing on May 6. "We've actually taken it to clinics," he said, meaning the company introduced the idea to consumers. "The response was lukewarm."
In time, it will be interesting to see if the midsize truck makes a comeback, and if RAM will take the reins and lead the market.