Ram Offers New Rebates To Help Farmers Save Big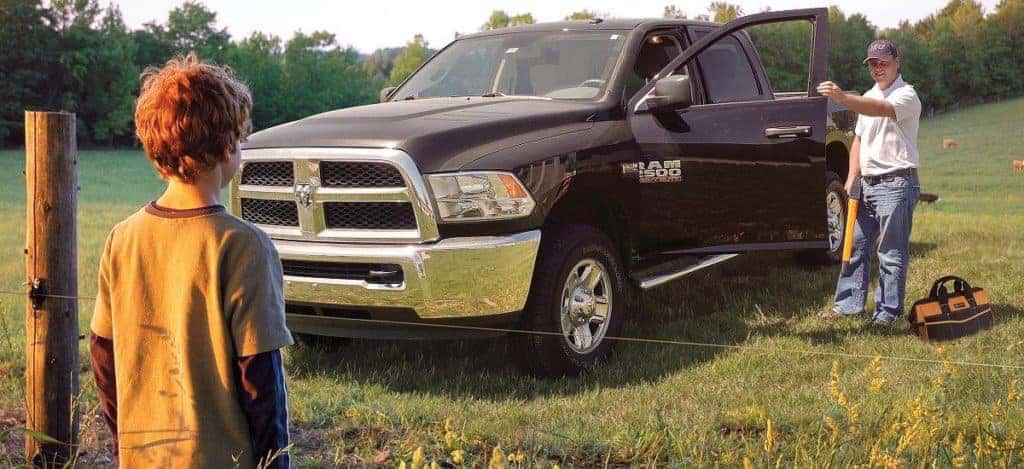 Photo credit: Ram
Ram has partnered with Michelin North America Inc. to help an industry that rarely gets mentioned; American farmers and ranchers. Fiat Chrysler Automobiles (FCA), the parent company of Ram, is fully behind Ram offering a strong series of rebate offers across a wide variety of Michelin and BFGoodrich tires. Those who work in the agriculture business, they have unique needs that require tires that can handle unique duties that owners require. These tires are specifically made and marketed toward brand farm tires, light truck tires, as well as medium truck tires. Among the brands that produce these tires, Michelin is the brand that has worked with Ram Trucks' Ram AgPack program. Ram and Michelin have developed a benefits package of the FCA US L.L.C.division first formed back in 2018 for buyers who own a truck from a certified agriculture dealership. These are the dealerships that are responsible for helping owners today save big with rebates.
Ram AgPack Program Goals
The Ram AgPack program was designed to help save farm and ranch buyers thousands of dollars. How? Simply follow the process outlined by the rebate program. A customer that makes a purchase of any truck is able to participate in the Ram AgPack program. The products and services provided by Michelin, among a group of nine other vendors that participate in the Ram AgPack program, provides customers with rebates on select purchases that give back as much as $4,100 for qualifying customers. Across the varying range of products, Michelin-brand agriculture, light truck, bias-ply telehandler, forklift tires, Tweel airless tire/wheel units for skid-steers, UTVs, ATVs, mowers as well as golf carts. Also included are BFGoodrich-brand light and commercial truck tires.
More Info On the Ram AgPack Program
The beauty of the Ram AgPack program is the assistance it offers to businesses and individuals who work in construction, agriculture, landscaping and other trades that rely heavily on pickup trucks. Other vendors participating in the Ram AgPack program represent a wide variety of Farm Credit, Dixie Chopper, NK Seed, AgroLiquid Crop Nutrition, Reinke irrigation system, AgDirect, Rhino Ag products, Gallagher livestock products and Eby truck bodies and upfits. Of course, for those who are used to handling their business with the help of Ram the old-fashioned way, we know the way to find great pricing and fantastic offers with the help from Kendall Dodge Chrysler Jeep Ram.
Come Join Us On a Test-Drive Today
We're all about helping our customers enjoy their shopping experience. Hurry to Kendall Dodge Chrysler Jeep Ram to take advantage of the fantastic prices on the latest Ram pickups, like the award-winning 2020 Ram 1500. We have a friendly and passionate sales team that will make your buying, leasing or selling needs easy for any of our newest vehicles. We're happy to be your dealership home. Considering a used vehicle? 
If you're curious if you should buy or lease, let us assist you to make the best decision. We are ready for trade-ins and selling vehicles as well. Allow us to fix your vehicle or maintain it with a simple online service appointment. At Kendall Dodge Chrysler Jeep Ram, we know what it takes to provide a worthwhile experience. Allow us the pleasure to help you save and keep your vehicle running smoothly for years to come.