Ram Is the Official Truck of the Macy's Thanksgiving Day Parade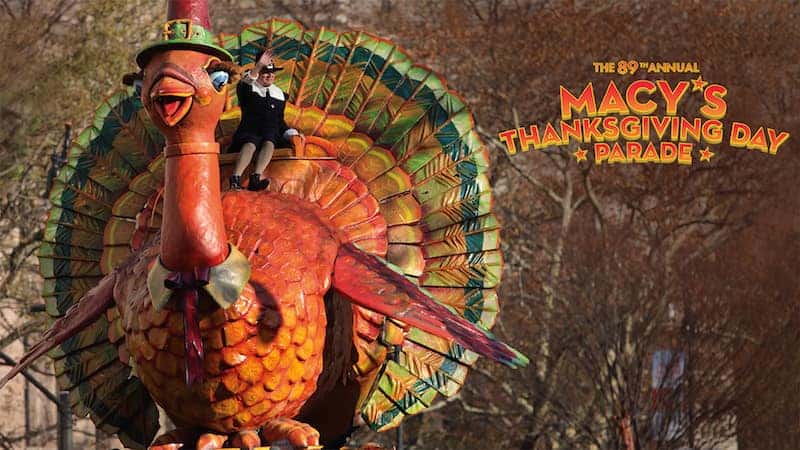 It's that time of year again! Football, families, cranberries, homemade pumpkin pies, and turkey. Lots and lots of turkey. Yes, it's Thanksgiving time and if you're like most American's, you'll start the day by watching the Macy's Thanksgiving Day Parade.
For a first in Macy's Thanksgiving Parade history, Ram trucks will be towing and pulling the hundreds of floats as they make their way passed the crowds of excited fans. That's right, Santa will be making his way not by eight tiny reindeer, but by a Ram 1500.
So while you're enjoying your Thanksgiving morning Miami, Ram will be taking care of the heavy towing in Manhatten. 
Macy & Ram Partnership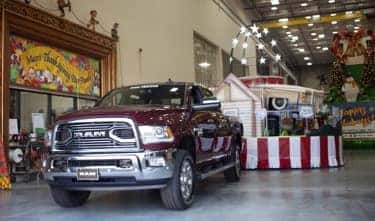 A newly formed partnership between Ram trucks and Macy's means that Ram will officially be the truck of the Macy's Thanksgiving Day Parade. While more than 25 Ram trucks will be used to tow the larger than life floats during the 89th Annual Thanksgiving Day Parade, that is not all Ram is called upon to do. They will also be donating more than 70 trucks and commercials vans to the cause, as well to be used for behind-the-scenes activities like the transportation of tools, costumes, materials, and more.
With more than 3.5 million spectators and 50 million television viewers, this puts Ram in a special place to show its pride by aligning itself with something as American as, well Macy's Thanksgiving Day Parade. Bob Hegbloom, head of the Ram Brand, FCA – North America stated, "Being the official truck of the Parade provides an excellent opportunity to showcase the style, innovation and towing capability of our 2016 Ram 1500 and 2500 trucks."
How Else is Santa Supposed to Make it Down Broadway?
Towing capabilities, indeed. While Ram is the sort of truck most Americans associate with construction sites, cattle farms and horse ranches, most people wouldn't consider that a Ram 1500 or 2500 is exactly the right truck and brand needed to pull and tow the floats for the Macy's parade. In fact, it's unlikely anyone's even considered the trucks used, but they're needed. So says Amy Kule, executive producer of Macy's Thanksgiving Day Parade, "We know that these trucks are fully capable and will take on the challenge of transporting these floating stages with ease on Thanksgiving Day."
#RamGivesThanks
Besides being the official truck for Macy's Thanksgiving Day Parade, Ram wants to emphasize thankful behavior and gratitude to all the hardworking men and women of America by promoting the hashtag #RamGivesThanks. To be used on their social media sites and will also be shown on commercials airing during the Parade, this hashtag also serves as a giveaway promotion.
You Should Too!
Using the hashtag #RamGivesThanks, fans can nominate local volunteers in their community to win a grand, first or second prize. The grand prize winner will get a $15,000 voucher toward a two-year lease on a new 2015 or 2016 Ram ProMaster City and up to $5,000 toward upfits for the van. Choosing a deserving individual who will perpetuate faith and goodwill during the holiday season is what this hashtag and the Ram brand stands for.
On the day of the parade, Ram will be promoting the giveaway on all of its social media channels. Fans who visit these sites will also get special behind-the-scenes videos of the hard work and dedication it takes to make the Macy's Parade all that it is.