Ram Outsells Chevrolet In Full-Size Pickup Sales In 2019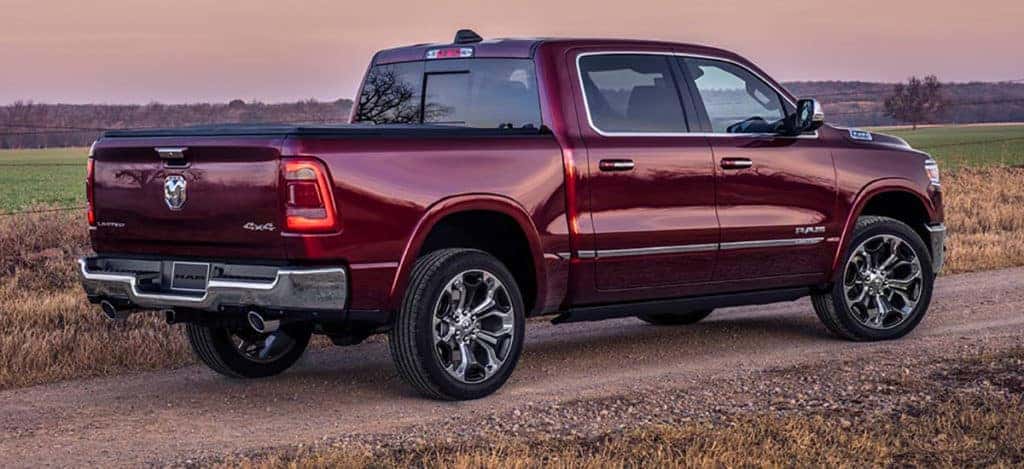 Photo credit: Ram
2019 was the first official year for Ram outselling Chevrolet in terms of sales between their two premiere pickups. The Ram 1500 outsold the Chevy Silverado thanks to an 18% increase in sales for Ram from 2018 to 2019. Ram saw their pickup model deliveries grow as much as 56%  to 68,098 units to end the year and move Fiat Chrysler Automobiles (FCA) to a 1.9% increase of total deliveries. We'll break down all the numbers and reasons why Ram has excelled to where it is today. Only Ford and its F-150 sold more than Ram in 2019, not a bad feat. 
How the Ram Has Won
Ram sold exactly 633,694 full-size pickups in 2019. They were ahead of Chevrolet, which sold just 575,600 units across 2019. Overall, Chevy was down 2% in overall sales from 2018. Ram has truly pulled ahead in overall sales and is coming closer to moving ahead in deliveries as well. Among the four major automakers in the U.S., FCA was the only one to boost total sales and surpass estimates. The Chevrolet brand has seen its flagship pickup close the year with only 20,000 more deliveries than Ram. Consider that once upon a time, Chevy used to move more than 150,000 units over FCA and its Ram brand. This is something we saw coming with all the updates we've written about over the course of 2019!
Ram Has Dominated Thanks To Innovation
When FCA and Ram introduced the all-new 2019 Ram 1500, the change was quite dramatic as the interior was completely remade and structured to invoke a breathtaking design. More leather stitching than ever before, the largest infotainment ever included in a Ram. The major plus for buyers was the available, massive 12-inch touchscreen serving as the base of the infotainment setup and its dual-screen capabilities. Today, the new 2020 Ram 1500 is offering the EcoDiesel with every trim. Drivers can expect more than 1,000 miles of traveling before needing to fill up again. The perks go far beyond a beautiful pickup, the new EcoDiesel serves as a reminder than pickups today are better than ever, especially a Ram pickup truck. 
Some Customers Enjoy the Ram 1500 Classic
The Ram 1500 Classic is still a fantastic option for customers to drive as well. The previous-generation Ram is sold under the Classic name and serves as a wonderful work truck to those who need the capabilities of a Ram, but don't necessarily want all the perks added to the new generation Ram 1500. FCA has included discounts on these pickups to help drive sales and their decisions have paid off. To learn about what we have to offer, stop by Kendall Dodge Chrysler Jeep Ram and get the new year started off right with our help!
Drive New Ram With Our Help Today!
Kendall Dodge Chrysler Jeep Ram is ready to help our customers drive what they want in 2020. 
The one place to find all the latest Ram vehicles is Kendall Dodge Chrysler Jeep Ram. The best part. From sales to servicing, we're ready to assist! We have over new 250 Ram trucks and a fantastic selection of pre-owned Ram pickups. Starting with our professional and courteous staff that can assist with any buying, leasing, selling or trade-in offers you have.
It's pretty cold this winter! Don't wait any longer to fix your heater. We can take care of those repairs and more at our service center. We perform regular maintenance every day, we look forward to making your vehicle return to top shape. With a simple online service appointment, our professional service team can begin making you a satisfied customer. Come by soon!