Ram ProMaster City gets a facelift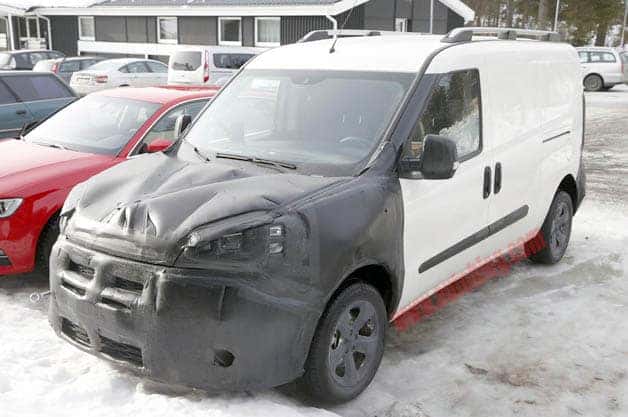 Good morning everyone! Pictured above is a spy shot of the new Fiat Doblo. Confused? Don't worry, that's alright! It is not that we are typically too drawn into spy shots of European cargo vans, but this one is a special case. You see, the Fiat Doblo actually goes by another name. Any guesses as to what that name is? Shortly, at our Dodge Ram Miami dealer, and all across America, the Doblo will be sold as the Ram ProMaster City.
The ProMaster City was announced just months ago. It acts as the smaller counterpart to the Ram ProMaster, which itself is actually a rebadged cargo van from Fiat Professional. Think of it like the Chrysler version of the Ford Transit lineup. It is an increasing trend for European vans being brought Stateside by automakers that manage to operate on both sides of the pond. We have little issue with that, as we love the Ram ProMaster, and are eager to see this new ProMaster City.
Even though there was an official announcement stating that the vehicle would soon arrive, we have yet to see this ProMaster City, or PMC. The disguised Doblo prototypes, like the one above, appear to be sporting a completely new front end and some cosmetic revisions to their tail ends as well. We can't quite catch a glimpse of the interior, but that fact alone makes us think that the interior is getting an overhaul as well. That is absolutely something that we are eager to see. Hopefully more will be unveiled in regards to the Doblo, and subsequently we hope to find out more about the ProMaster City and its exciting facelift!