Ram Reaches Decade Milestone As Stand Alone Brand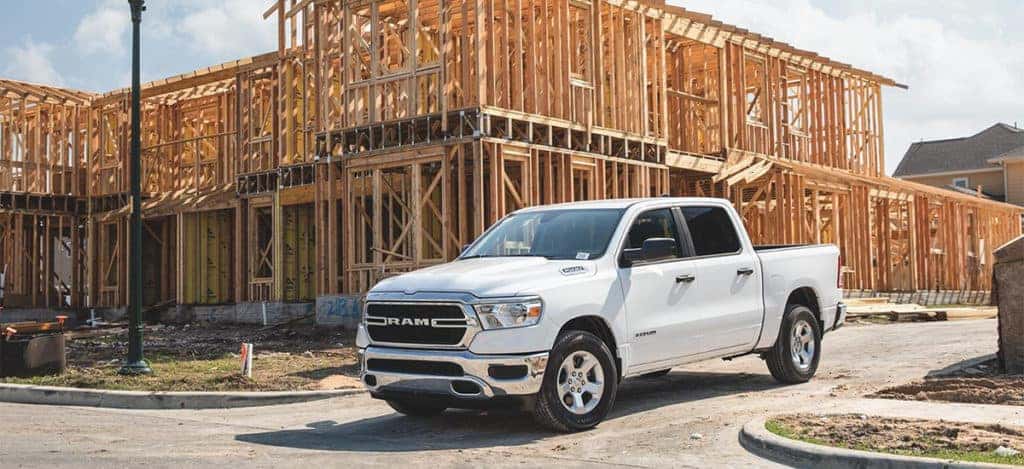 Photo credit: Ram
A decade ago Ram branched off from Dodge and became its own brand. Since then, Ram has seen its customers and shares grow from 2010 till now. Fiat Chrysler Automobiles (FCA), then known as the Chrysler Group was restructured by the Dodge brand. The Dodge Ram and Dodge Dakota became Ram trucks with the 2010 model year. Dodge and Ram originally broke up to focus on what each brand did best. Dodge took its efforts towards making muscle cars and sedans and the Ram brand worked on making more advanced pickups for customers. Let's take a closer look at what Ram has planned going forward after 10 years as a stand-alone brand.
Ram 1500 Leads the Way
What does the future hold for Ram? Winning. Expect more of the same for the brand that has introduced highly successful pickups. Their latest half-ton pickup, the 2020 Ram 1500, has already earned accolades for its engineering both under the hood and throughout its gorgeous interior. Now in the second year of the latest generation, the 2020 Ram 1500 has superior dominance over the competition. No other pick-up can match the overall value and it's one of the leading reasons why Ram has become the all-star brand under the Fiat Chrysler Automobiles (FCA) umbrella. Ram will surely go on to celebrate bigger birthdays than 10 years. Let's examine how Ram has continued to get better in recent years.
How the 2020 Ram 1500 Differs from 2019
We're sure many of you know of how impressive the new generation Ram 1500 was in his debut last year, but anything and everything is capable of being upgraded. While the 2019 Ram 1500 is still highly successful and amazing, Ram found some areas capable of improvement. Ram specifically targeted fuel-efficiency and for the first time in over five years, Ram has planned an Eco-Diesel model that raises the MPG to 32 highway. That's a solid fuel rating for a car, but the fact that this large pick-up has such good fuel economy is incredible! This range is an improvement of 5 MPG from the previous EcoDiesel model and now gets up to 1,000 miles on a full tank of gas with the 4×2. Owners that opt for the 4×4 version will have a solid 29 highway MPG. The starting price for the new 2020 Ram 1500 EcoDiesel begins at $36,890 MSRP (Plus destination fee). Looking for strength? The 2020 Ram 1500 can tow up to six tons. Need to tow even more?
Ram Upgrades Heavy-Duty Line-Up As Well
Ram has also introduced its latest heavy-duty pickup lineup. For those who need top of the line maximum towing capacity to get big jobs done right, check out the latest vehicles made specifically to get the job done without any struggle. The new Ram 2500 and 3500 heavy-duty line-up has gathered acclaim for all the right reasons. The 2020 Ram 2500 can tow up to 15,080 pounds and the Ram 3500 has a maximum towing capacity of 14,990 pounds. Strong, durable and capable of surprising most with the same elegant interior that was shaped in the new generation Ram 1500. The same massive foot-long touchscreen inside the Ram 1500 is available for both the latest 2500 and 3500 heavy-duty pickups. Want to see them first hand? 
Drive the Ram Brand With Our Help at Kendall Dodge Chrysler Jeep Ram 
Thinking about driving the newest Ram trucks? We know why! Come drive a Ram pickup with over new 200 Ram trucks to choose from. We have the latest Ram 1500 in the 2020 Ram 1500 and can't wait to help you drive home with one. Looking to find new Ram heavy-duty trucks? We have them and can assist our customers with any buying or leasing today. Want to sell your vehicle? We can also help with that.
Dealing with on-going problems with your current vehicle? We can help with our trusted servicing department. Just make a simple online appointment and we will be here to help with any maintenance needs. We're open seven-days-a-week and can handle almost any servicing or vehicle repairs your vehicle should need. Find everything you'll need to have a wonderful customer experience at Kendall Dodge Chrysler Jeep Ram. Stop by today!