Ram Recruits Foo Fighters In New Campaign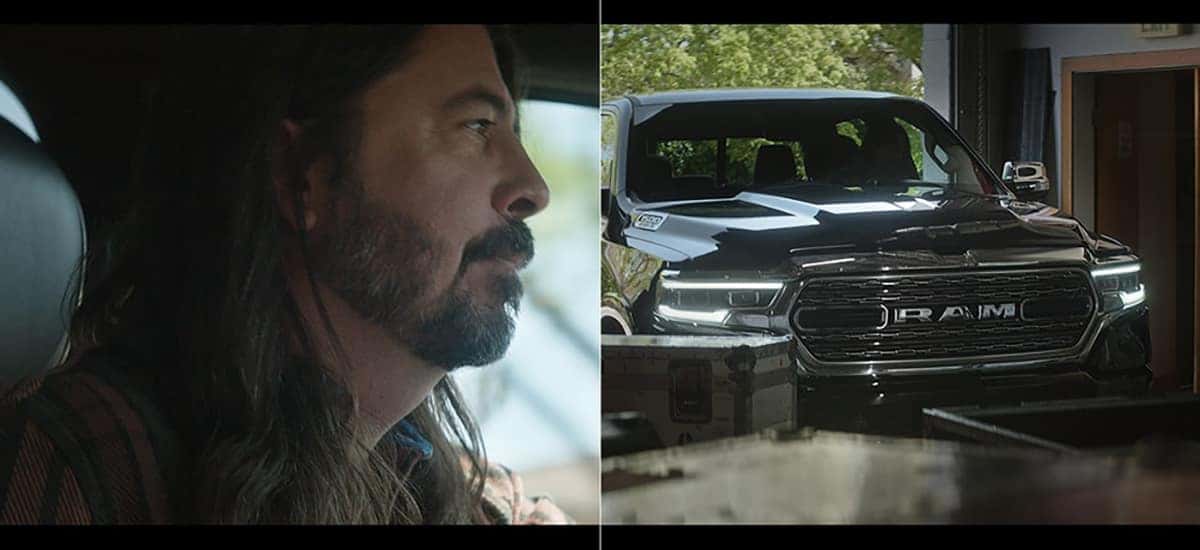 Photo credit: Ram
Ram has been working hard on pin-pointing its fanbase to help grow the brand. With the goal of the Ram brand to produce the most productive American pickups, they reached out to perhaps the best American band to help drive sales. The collaboration has come and now offers a new unique product known as the "Spotlight" advertising campaign. Looking to shine a light on the family and upbringing of "rockstars" as normal people, who just so happen to love the Ram brand and experience of owning a top-tier pickup like the 2021 Ram 1500. 
The Product of Ram and the Foo Fighters
The Ram brand has released two spots entitled "Rock Star" and "Overtime" that are narrated by the singer and creator of the Foo Fighters. The Foo Fighters, first formed in 1995, has come a long way much like the Ram brand. While the band had a noted singer and front man in Dave Grohl, formerly of Nirvana, he created the band as a solo project and made the band standout. Just like the Ram brand began as a Dodge Ram, now both brands are separate, we can see the results of over a decade of hard work. Just as we can see all the roads the Foo Fighters have traveled along. This partnership is the ideal pairing of two well-known brands to help bring awareness to each other and grow the fanbase for both. 
Good Times For Both Ram and the Foo Fighters
Ram is currently experiencing new sales heights while the Foo Fighters are happy to promote their 10th album, "Medicine at Midnight", they now have an ideal platform to reach more fans and a new audience. The campaign is going to be featured across all major apps and internet channels including YouTube, Instagram, Twitter, Facebook and across television. This multimedia campaign has already begun and we look forward to fans reacting to the message both Ram and the Foo Fighters have created together. For buyers looking for more information on the newest Ram collection, check with us at Kendall Dodge Chrysler Jeep Ram.
Find A New Collection of Ram Trucks At Kendall Dodge Chrysler Jeep Ram
We love our collection of Ram pickups. Are you hoping to drive the 2021 Ram 1500 pickup truck. Come to us to drive new Ram pickups. We are ready for trade-ins and selling vehicles as well. We're ready to provide a solution for our customers and ensure a stellar experience the whole way through. 
Don't deal with the problems of a vehicle in need of repairs. Allow us to get your vehicle back into shape with a simple online service appointment. We can get started on making you a happy customer. Stop by today at Kendall Dodge Chrysler Jeep Ram!