Ram Truck Sales on the Rise, Big Things to Come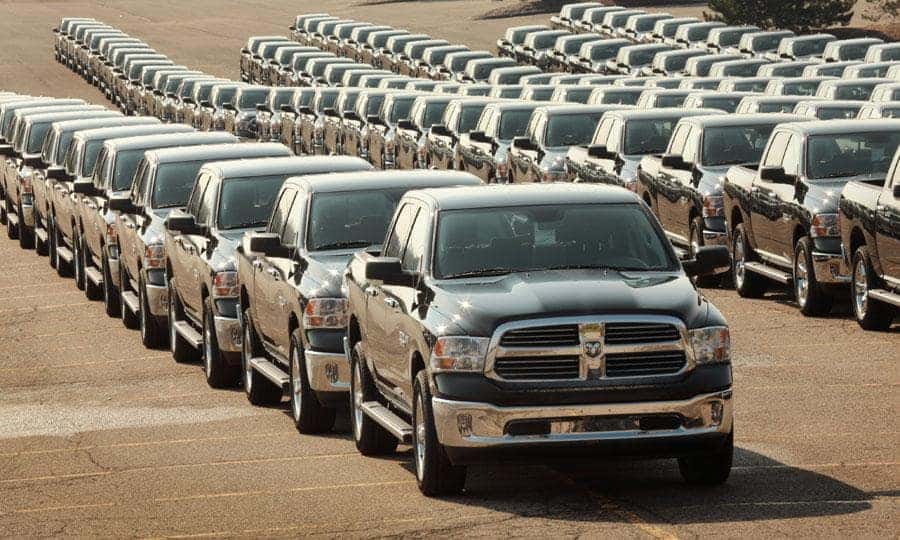 As you scour Dodge trucks for sale, be sure to pay close attention to the features, price, exterior styling and other details that will make your decision easier.
When it comes time to purchase a truck, one of the best things you can do is see what others are buying before making a final decision. This does not mean you have to follow the leader, but it will give you a better idea of what other consumers are thinking.
Sales of the Ram pickup are on the rise, increasing 17 percent during the month of May. This is a big deal for many reasons, including the following:
It is the truck's best month of May since 2005
It is the 49th month of year over year sales gains, showing that the brand continues to grow in popularity
Heavy duty sales increased 34 percent, with light duty checking in at 14 percent.
Reid Bigland, head of U.S. sales, was just as excited about this news as consumers, dealers, and many others:
"Our Jeep sport-utility vehicles and Ram pickups continued to do well in May as our dealers reported brisk May sales over five weekends and the Memorial Day holiday."
There is no denying the fact that Ram trucks are among the most popular in the world. There is also no denying that these trucks are faced with stiff competition. Despite competitors turning up the heat, the Ram brand has proven its ability to remain at the top of the market.
The month of May was a big one for Ram, and it is safe to assume that the rest of 2014 is going to bring more of the same.