Ram Trucks, FCA Donate to Texas Rangers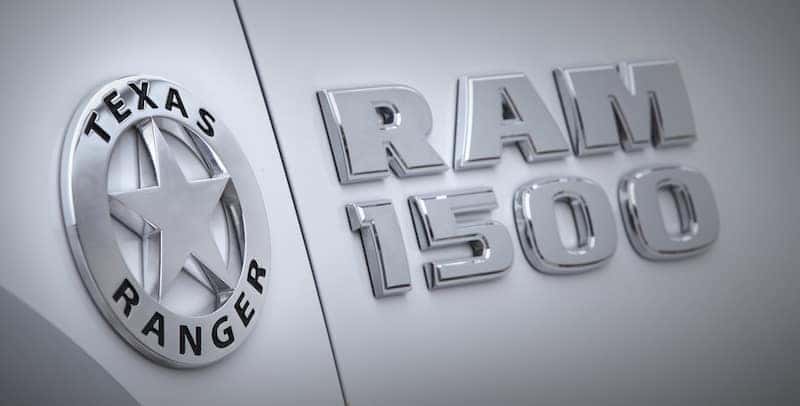 In another show of solidarity towards the state of Texas, the FCA and Dodge Ram Trucks have donated $100K to the Texas Rangers Hall of Fame and museum. That is a lot of donations based on those Dodge Ram trucks for sale.
As the second donation in the same sum, Ram Trucks and the FCA continue to show their appreciation for Texas' support of their product, Ram pickups. The Texas Rangers Hall of Fame is confident their donations will aid in sharing and growing the knowledge and celebration of Texas' and America's rich heritage with the Texas Rangers.
Boots, Horns, and PickUps
Texas has a strong history based in ranching, cattle farming and agriculture. Since Dodge's humble beginning's, their trucks have been permanent fixtures in the landscapes, forever engraining them in Texas' rich culture. The longstanding relationship between Ram Trucks, FCA and Texas is one that is steeped in tradition and solidarity. The same way cowboy boots and cattle horns are inherently Texas, so are Ram pickups.
Ram Supports Texas Rangers

"Texas Rangers epitomize all the of the great qualities of the Lone Star State," explains Becky Blanchard, director of Ram Truck Brand, FCA US LLC. "Ram has deep ties to Texas. Reinforcing Ram's commitment to the Texas Ranger Division and the Texas Ranger Hall of Fame and Museum is a significant way to be engaged with the people and communities in which we do business."
This partnership with Ram Truck Brand and FCA is a huge showing of support, but the Texas Ranger museum's executive director, Byron A. Johnson is hoping this will inspire more sponsors, future donations, and continued interest.
RAM Ranger 1500
Ram recently created a concept truck just for the occasion. A special "Texas Ranger" Edition of the RAM 1500 debuted this year at the Dallas Auto Show. Paying tribute to the Rangers uniforms, the all white truck dons the silver star in wheel insignia of the Rangers leaving no question about its inspiration. Fit for J.J. McQuade, the interior is detailed with intricate leather stitching and showcases more star-in-wheel insignia. As a dedication to the Lone Star State, this Texas Ranger brings out the Chuck Norris in us all.
Please don't confuse the Texas Ranger concept with the Lone Star Edition. While both are designed by Texans, made for Texans, the Ram Lone Star was introduced in 2002 to show appreciation to the state for supporting so much of their sales. Since then, the Lone Star has become the best-selling Ram in the state of Texas.
This relationship between Ram and Texas is more like a marriage; built on a foundation of support, trust, and love. It should be no wonder why these two have such dedication to each other.
Texas Hold 'Em
With over 20% of registered vehicles being pickups, Texas holds the largest amount of pickups in the country. RAM is also the fastest growing truck brand in Texas. Ram Brand needs Texans the same way Texans need Ram trucks. Their relationship is one built on symbiotic dedication to one another. It should in no way be surprising that Ram buyers and drivers are as dedicated to their Texan neighbors as they are to their trucks.