Recapping the Jeep Brand In 2019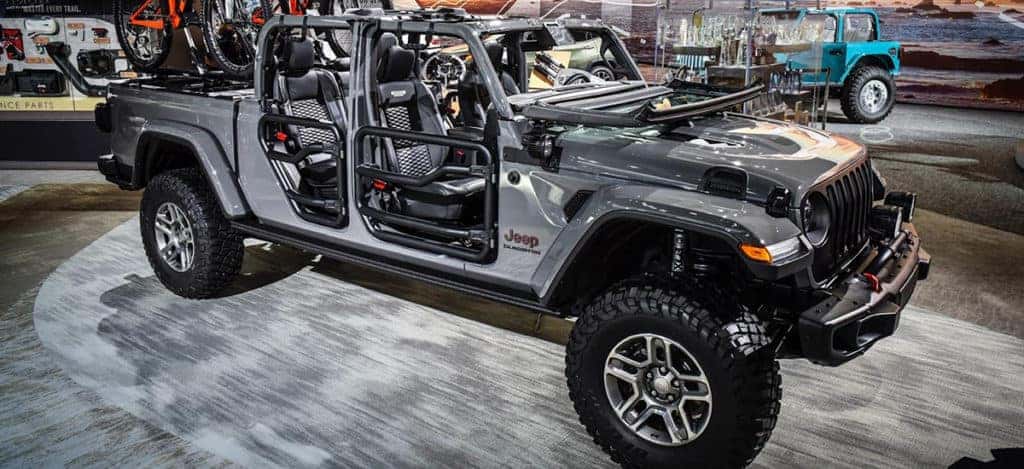 Photo credit: Jeep
2019 has flown by fast, hasn't it? Jeep has been hard at work to expand the line-up and bring new customers into their products. With lots of stories that have made headlines, let's recount all the events that have made this past year so remarkable. Of course, this year, 2019, will be best remembered for the debut of the all-new 2020 Jeep Gladiator that went on sale for the first time in the spring of 2019. How will the arrival of the Gladiator pickup transform the industry? The newest Jeep Wrangler has added an EcoDiesel powertrain to the popular mid-size SUV vehicle. 
Jeep Continues To Improve
Jeep has many earned awards, including a Top Safety Pick from the Insurance Institute for Highway Safety, and received widespread acclaim and attention for their latest line-up. In fact, the 2019 Jeep Wrangler ended up being Kelley Blue Book's Most Awarded Car. We've kept a close eye on where Fiat Chrysler Automobiles (FCA) is planning to take the Jeep brand. FCA, the parent company of Jeep, is poised to revamp up production on a new three-row SUV and the future looks bright for Jeep with its expansion in the future. Jeep is fearless in their pursuit of dominating multiple segments of the automotive industry. The most recent quarter sales report is a reflection of how strong Jeep has become. 
Uniquely Jeep, Never Duplicated
Jeep has introduced all-new special edition vehicles that hit the market in 2019. Customers have been very happy to drive these well-built, adventure-ready vehicles. The competition has looked to copy what has made the Jeep brand so successful. Of course, the reasons why any other automakers would want to emulate Jeep vehicles are obvious. Customers today want vehicles that allow the opportunity to be multifunctional, vehicles that have the accessibility to drive off-road with ease. Jeep has built upon the success found in 2018 and raised the stakes even higher and Jeep lead the way for FCA through three-quarters in 2019. 
The Future Looks Bright
What else does Jeep have in store for the future? The plan to add versatility and more Jeep vehicles in different segments has been set. FCA has invested heavily to see their plants improve and expand the line-up by adding the next wave of new Jeep vehicles. 2019 saw a new head of the Jeep brand, Christian Meunier, take over and his impact has already been felt. The next decade is right upon us, but we're here to help our customers drive into it with the newest Jeep vehicles. 
Start 2020 Off Right With Our Help
For drivers that are looking to experience what it's like to drive a new Jeep vehicle, the place to go is Kendall Dodge Chrysler Jeep Ram. Starting the new year off right in a Jeep can be a reality with our help. Our friendly sales team show off our newest vehicles and high-quality pre-owned vehicles. We'll provide help with all buying, selling, and trade-in offers for all sales.
Not interested in anything new and want to fix your current ride? We are able to make sure you're back on the road fast with our experienced service staff. Make a simple online appointment and we can help you with your vehicle problems. We look forward to being your center for all things automotive. Start the new year off right with our help! See you soon.