The Renegade's Inspired Design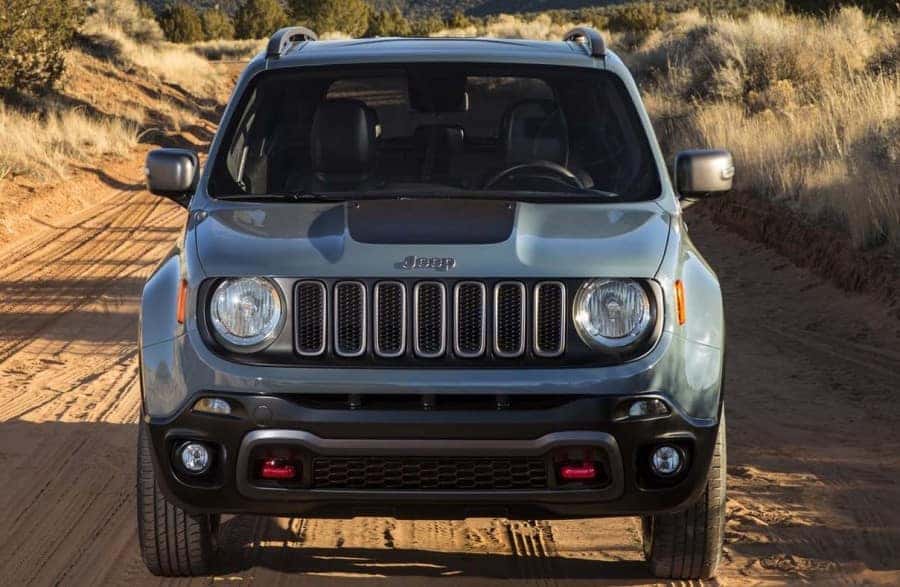 You might be surprised to learn what kinds of things inspired the design of the all new Jeep Renegade. And I say "all new" because it truly is a revolutionary addition to the lineup at Jeep of Miami.
Many are calling it the gateway Jeep because its totally inventive design somehow seamlessly combines traditional Jeep styling with a sweet blend of unusual influences.
So here's a little tour of what Jeep's experts drew on when they were creating the Renegade in their minds. It's a pretty cool combination.
Outdoor Gear
If you're into sports like rock-climbing, biking, windsurfing or anything along those lines, then you know that equipment can make or break an adventure.
It has to be lightweight, easy to use, durable, and efficient. Welcome to the Renegade which embodies all of those qualities. It's a vehicle for people who always look for genuine value.
Look for design features and colors that are reminiscent of carabiners, helmets, and cords.
A Military Gas Can
Okay, this one may sound a little strange, but it does make sense visually. The shape of the Renegade's solid, resilient body was based, in part, on the look of a vintage military gas can.
The dual-panel roof is just one aspect that you'll notice; it came directly from the gas can's inspiration. Another thing you'll see is the appearance of an "X" in many different places. The letter was on the side of the gas can and ended up being incorporated into the new model.
Trail Maps
The cloth seats in the Trailhawk, which are printed with map views of off-road trails in Moab, Utah, tie the whole picture together brilliantly.
There are a variety of topographical views of the Moab Desert, one of the places where Jeep brings its models to to test their ruggedness.
You'll also find that all models have an image of the well-known Fins and Things trail molded onto the utility tray in the center console.
Jeep Heritage
And lastly, but perhaps most importantly, the Renegade is instantly recognizable as Jeep. For instance, it retains classic brand markers like the famous Jeep grille. But the innovative design takes the brand to a whole new place it has never been before.
It's always important to keep a little bit of history with you when you're designing the future.
According to Jeep, the future is going to start soon. The Renegade is slated to go on sale earlier than expected and hit showrooms before the end of the year.
So you don't have to hold back much longer if you're interested in finding the perfect SUV. Something tells me you're going to enjoy the unique experience of the Renegade.