How a Rental Convinced a Driver That Jeep is the Best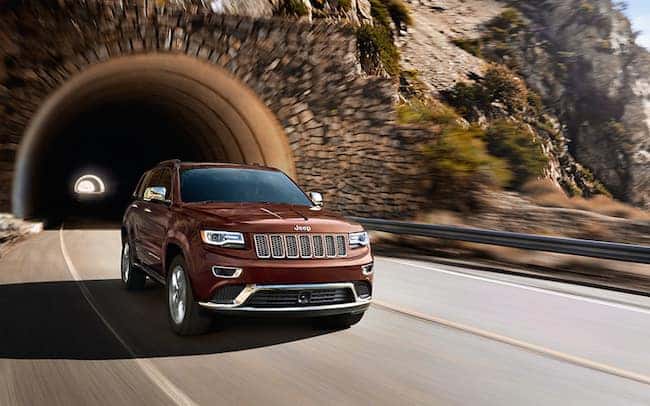 When New Hampshire radio host Tom Whalen accidently wrecked his vehicle, the 25-year-old was left without a ride. That left him in quite the rut, as Whalen heavily relied on his car for work and personal use. This is a helpless situation that too many drivers find themselves in.
Luckily, his insurance agreed to pay $50 a day towards a rental. When Whalen was given his options, he immediately opted for the Jeep before he even considered the other vehicles.
To learn the reasoning behind his decision, continue reading after the break. Whether you've been considering a Jeep Grand Cherokee lease or a Jeep Renegade rental, you'll likely agree with his logic. If that's the case, you'll probably also be convinced that Jeep is the right vehicle for you…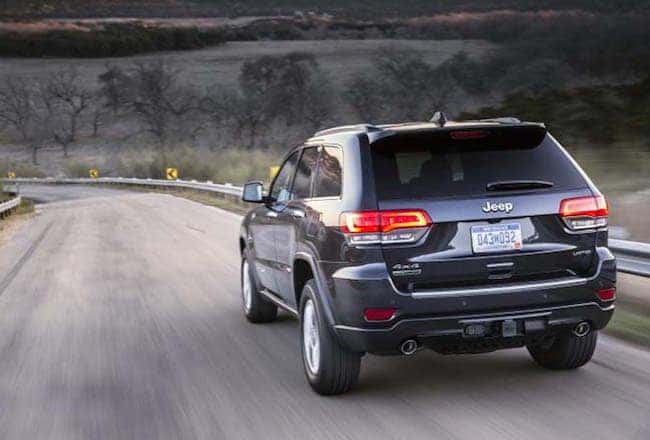 When Whalen was told of his potential rental options, he didn't like any of the available models. Then, when he was given the opportunity to upgrade, the 2015 Jeep Renegade immediately stood out.
"I was shown some cars that I wasn't too impressed by, and then I saw the Jeep," he explained. "It looked good and it had a cool feel to it. Plus, I always wanted to drive a Jeep, so my decision really wasn't too difficult. I don't think I even gave the rental service an opportunity to show me any other options!"
Even though the vehicle was just a rental, we'd never advise making such an impulse decision, even if the financial ramifications don't seem too severe. However, Whalen had plenty of justification in making such a timely choice, as his mom had owned a Jeep when he first got his license. As a teenager, Whalen never got an opportunity to drive the vehicle, but he certainly recalled many of the vehicle's features and capabilities. This was certainly on his mind when it came time to choose a replacement vehicle.
"I remember how nice the features were when my mom drove it," he said. "I knew I'd have a good stereo system, a touch screen… all the best technology. It was nice and roomy, so I already knew what to expect. I'd be lying if I said I hadn't been targeting a Jeep heading into the rental place, and that prior experience definitely played a role in my decision."
Even if he hadn't had a previous connection to the brand, Whalen admits that he would have still opted for the Jeep, regardless of the options.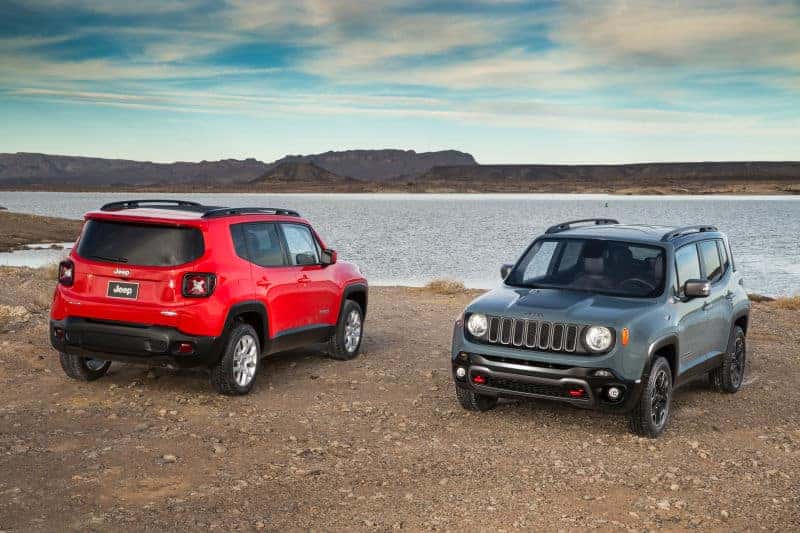 "I've always envisioned the Jeep as a big vehicle that can take on the world," he said. "I've always seen it as a type of legal tank. You feel intimidating but safe, and you feel powerful driving such a big vehicle. I had always wanted to get behind the wheel of one, and this was finally my chance. There was no way I was going to pick any other car. It was going to be a Jeep from the moment I walked into that [rental] business."
Whalen was pleasantly surprised at the vehicle's abilities, particularly the power of the engine. Jeep's mechanics are often commended for these types of attributes, and the accolades are all well deserved. The Renegade's 2.4-liter Tigershark I4 engine can deliver 180 horsepower and 175 ft-lbs of torque. Not to be outdone, the Grand Cherokee may have the best engine among the brand's vehicles, with the 3.0-liter EcoDiesel V6 engine delivering a best-in-class highway fuel economy of 30 miles per gallon. The engine can also pump out 240 horsepower and 420 ft-lbs of torque, both impressive specs.
"I appreciated the engine," Whalen said. "It's definitely a powerful vehicle. I didn't do any off-roading or rural driving, but I think that's where the Jeep would absolutely shine. I did have to drive over a couple curbs, and the Jeep handled that perfectly. My old sedan had issues getting through a pothole, much less a curb."
While Whalen was aware of the interior technology available in Jeeps, he was still impressed by the systems capabilities. He was particularly fond of the personalized instrument cluster, which displayed a variety of vehicle diagnostics information. In fact, it alerted him when one of his tires was running low on pressure. He ended up realizing a nail had been lodged into the tire, an issue he wouldn't have recognized if not for the Jeep's technology.
"I was surprised with how intuitive the dash was," he explained. "It was giving me info that other cars couldn't. The touch screen would go pretty in depth into the gas mileage, tire pressure, engine status. It was all helpful and useful information, and it ended up being a system I relied on. I never knew how much use that info could provide."
Finally, Whalen was particularly fond of the vehicle's size. The ability to sit higher up was a drastic change from his smaller sedan, but the driver quickly got acclimated to the advantage.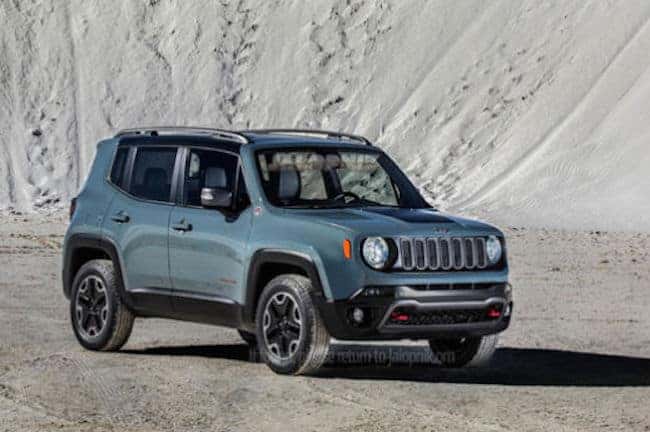 "I enjoy sitting nice and high up in the car," said Whalen. "You get a nice view of the road, and you can anticipate any bad drivers. Plus, when you're in such a big vehicle like a Jeep, you're really feeling safe and secure. Whenever I'm in a smaller car now, I don't feel that same security or confidence."
Overall, Whalen most enjoyed the stigma that accompanies a Jeep driver. He actually saw several drivers turn their heads to check out his nature-green ride, and he exchanged some pleasantries with his fellow Jeep drivers. He was never getting this type of reception when he was driving his previous vehicle.
"I like being able to stand out, and a Jeep is perfect for that," he said. "It's loud and you feel strong when you're in it, and that's a comforting feeling. The whole comradery of the community is something I embraced immediately, and it's definitely something I want to be apart of in the future. I don't think I've ever had more fun or enjoyed myself more than my few weeks with the Jeep."
If that last quote wasn't indicative enough, Whalen was adamant that'd he be pursuing a Jeep in the future. His experience gave him a newfound love for SUVs and large vehicles, and he can't envision himself driving a smaller car ever again.
"Yes, I would definitely consider a Jeep," he said. "I've actually thought about purchasing this rental Jeep, to be honest. It's just such a nice vehicle, and it gives me everything I need. It's about as nice of a drive as you're going to get with such a big car. Plus, Jeeps got a good name, and you can trust the vehicle's mechanics. I don't feel like I have to check the oil all the time or any particulars like that. It's just a low maintenance, dependable vehicle, and those are the main factors I consider."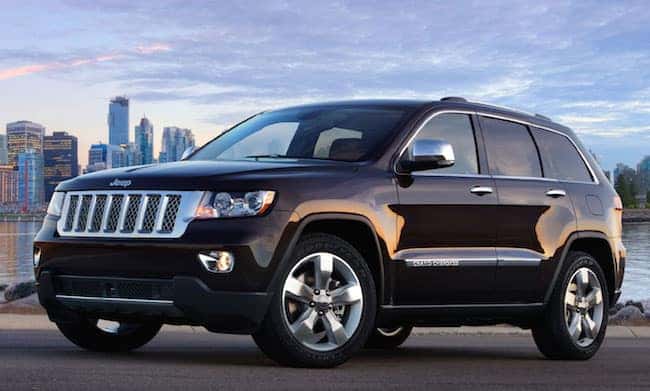 No matter what Jeep model you want to pursue, Whalen's testimonial regarding the brand is certainly positive. Of course, there aren't many negative reviews surrounding the brand, as most Jeep owners are particularly fond of their ride. Whether it's the vehicle's dependability, ruggedness, or powerful engine, the Jeep provides something for every type of driver. Whalen certainly recognized this, and you could too.