Road Trips are Easier with these Ten Items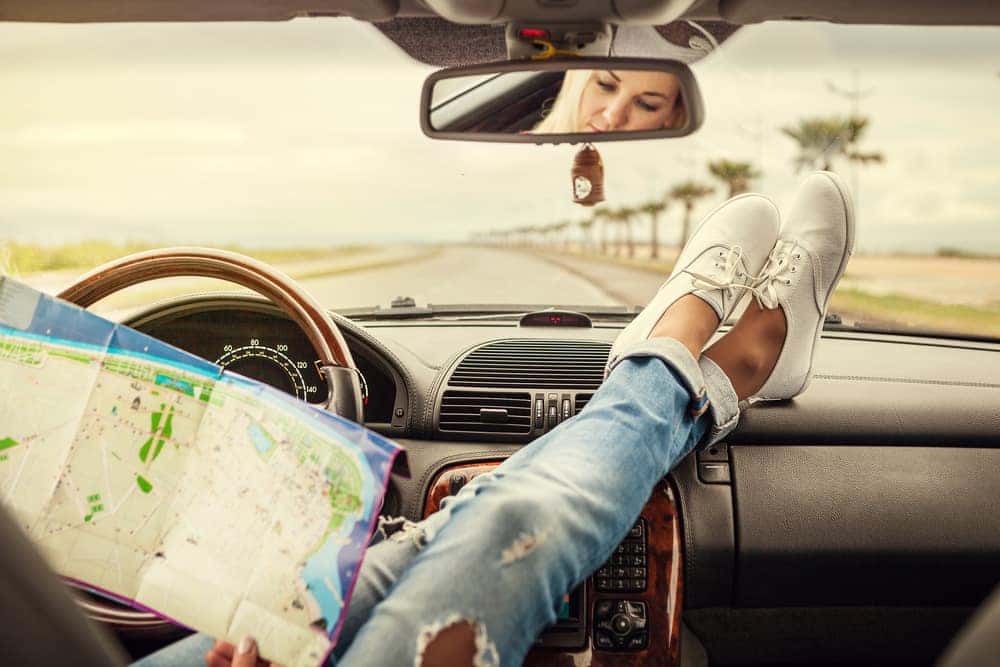 Summer is right around the corner, and for many of us that means road trips! If you are planning a road trip this summer, read on. These ten items are worth the investment before a road trip.
Cooler – A cooler is great for road trips. Soft side coolers are easily packed in cars and don't take up too much room.
Snacks/drinks – This is a given! Fill up that cooler mentioned above and stay on the road for as long as possible without stopping for food and drinks.
GPS/maps – Yes, we know, you have your phone, but what if you lose service? Having an external GPS system or paper map can come in handy in areas of low to no cell service.
Audio books, CDs, music playlists – These are some things to keep you entertained during the drive! Services like Audible and Spotify are great for road trip playlists.
First aid kit – This is something to always have in your car, but especially for long road trips. Just in case of an emergency (big or small) you want to be prepared.
Games – Games don't have to just be for kids! Invest in a deck of cards and other easy to play games in the car to keep your passengers entertained throughout the long drive.
Organizer – There are different types of organizers available for different purposes. These are great for keeping things in place and organized throughout your entire road trip.
Phone/ipad mount – These are cheap and can keep you safe while on a road trip. Mount your phone up to follow the GPS handsfree!
Multi port charging adapter – Chances are you are on a road trip with a passenger. If so, everyone has an electronic device (phone, ipad, etc) if not more than one. Having a charger with multiple USB ports is an awesome investment for a roadtrip.
Car jack/spare tire – A car jack is good to have not just for road trips, but always. Make sure you know where your jack is located. Also, be sure that your lug wrench is available. No sense jacking up the car if you can't get the wheel off. In addition, make sure you have a spare tire for those "just in case" moments and that the spare is in good condition and full of air. Some newer cars do not come with a spare. They come with a can of flat sealant and a compressor to fill the tire with air..
Need a new car for your road trip? We have plenty of options at Kendall Dodge Chrysler Jeep Ram. Check out our entire inventory online here.
Photo source: Shutterstock