Ron Burgundy Says New Durango is 'Kind of A Big Deal'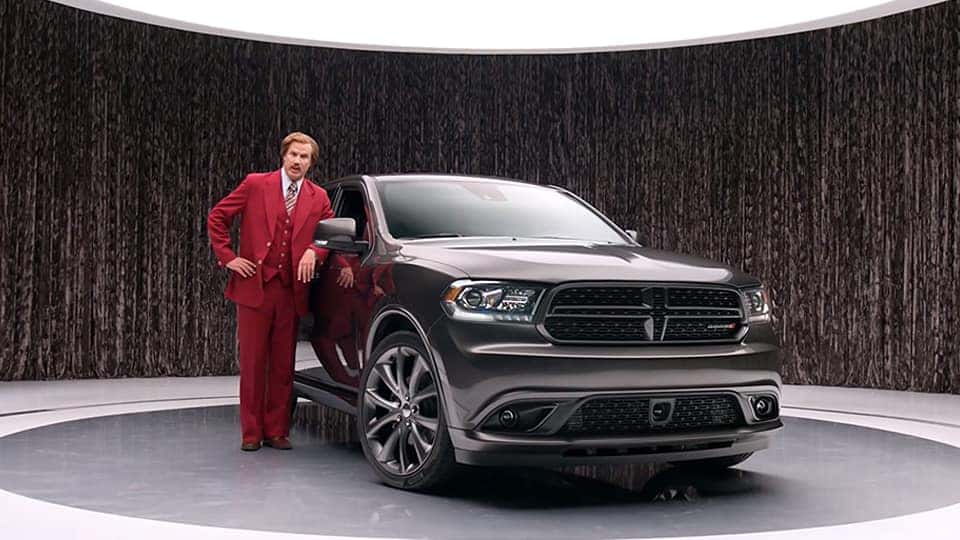 The 2014 Dodge Durango is a beautifully functioning piece of machinery. From the interior and exterior aesthetic appeal, to the power packed under the hood, the SUV is definitely a show stopper. No matter how streamlined and perfect a vehicle is, however, if it isn't selling, all of the effort that went into the engineering and design don't matter. Chrysler, Dodge's parent company, decided to do something about it. They recognized the importance that the right spokesman can have on vehicle sales, so they hired a guy that is kind of a big deal – and Durangos are kind of flying off the lot at our Dodge dealer.
Ron Burgundy, a fictional 1970s anchorman from the cult-classic film, "Anchorman," is played by comedian Will Ferrell. For one reason or another, Chrysler decided to bring Burgundy in as the newest spokesman for the Durango, and what followed was pure genius. Sales for the new Durango have skyrocketed since the launch of the campaign back in October, helping the Durango increase sales by 36% from November last year. The release of the commercials have a direct correlation with the increase in the Durango sales, and might have something to do with the charm and love that the American public has for the goofy off-beat anchorman.
The campaign features Ron Burgundy in all his glory, standing with the SUV and singing the praises of the newest version of the Durango. The campaign is meant to tie in with the December 18 release of the sequel to the first 'Anchorman' movie, 'Anchorman: The Legend Continues."