Rudy Gay's Hot Custom Challenger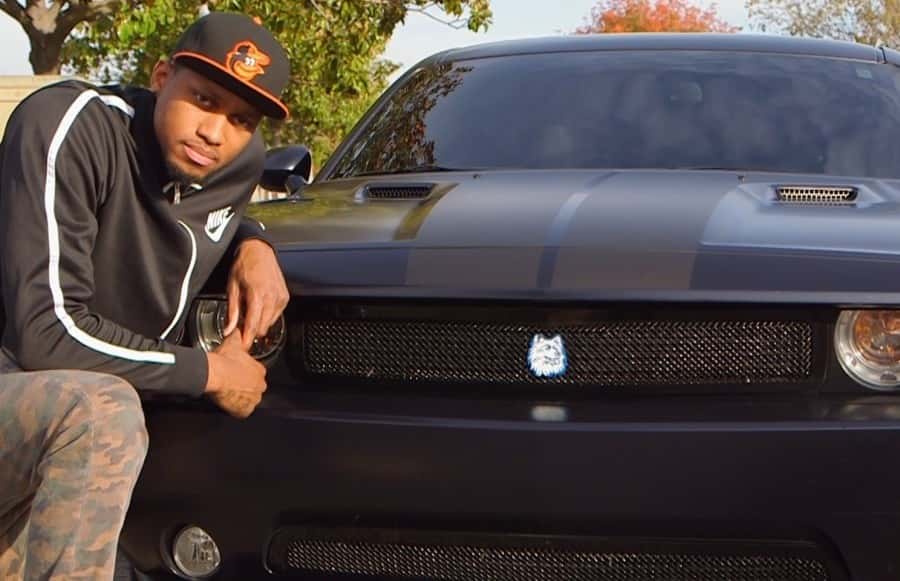 If you got a brand new Challenger from one of the Dodge dealerships in Miami, how would you personalize it? Basketball star, Rudy Gay, certainly had a vision for his ultimate muscle car.
While he was training during the off season last summer, he asked Pro Motorsports of Scottscdale, AZ to make his $50,000 Challenger one-of-a-kind.
It just goes to show that even when you have celebrity status, you don't have to drop an outrageous amount of cash to have the coolest ride in town.
Whether you're a Huskies fan or not, you've got to admit that Gay's customized pony car is a pretty rad set of wheels.
Alumnus Pride
Rudy Gay wanted his Challenger to rock symbols of his alma mater from the outside in, starting with a completely new finish.
Pro Motorsports gave the retro-looking Dodge a brand new flat blue paint job… UConn blue to be exact. But that was just the start.
Husky logos were also added to the gas cap, grille, and armrest to show off Gays' collegiate pride. Now that he's an NBA star, it's nice to see him tipping his hat to the place where it all began.
But Gay also wanted to include a few touches that were purely his own. So he had Pro Motorsports incorporate a top-of-the-line audio system with his personal logo on it.
Enhanced Performance
Now let's be honest, if you're going to customize a muscle car, you can't stop at just looks. This Challenger got the works.
From smaller details like sharp new rims and a rear wing, to more intense mods like a tuned engine and a new exhaust, you won't find a Challenger like this anywhere else.
Rudy Gay said that on a scale of one to ten, his level of happiness with the finished product was a ten. And now, some of his teammates even want to buy the car. But it seems like he's going to hang onto this one.