Rumors of a Dodge Durango SRT – What is the Truth?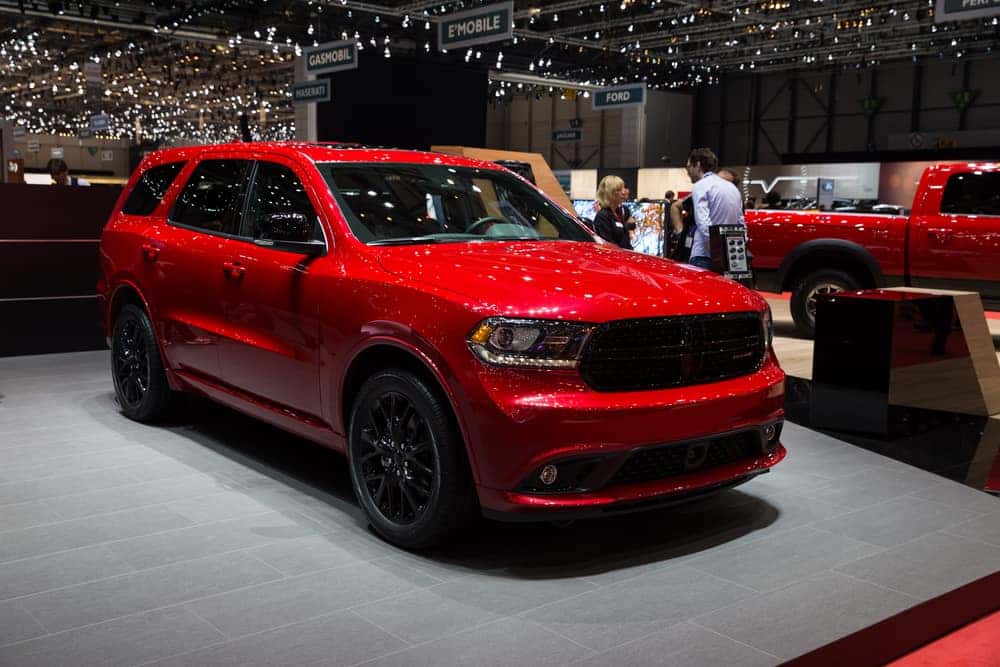 We've heard a few rumors that an all-new Dodge Durango SRT may be in the works. Dodge has yet to confirm the new vehicle, but it is safe to say if it proves to be true, the Durango SRT will be one of the fastest in its class.
If the Durango SRT becomes a reality, it is likely to be equipped with the same SRT engine that is in the Jeep Grand Cherokee SRT, which is a 475-horsepower 6.4-liter HEMI V8 engine. A 2018 model Durango has been spotted with a more aggressive style exterior that fits perfectly with what an SRT would look like, hence the reason for the rumor.
As it stands now, the Dodge Durango has many features that set it apart from other SUVs.The upgraded engine option mentioned is a 360-horsepower 5.7-liter HEMI V8 engine that makes it Best-in-Class for fuel economy, 22 mpg on the highway, and Best-in-Class power (for now).
Other unique features that make the Durango stand out in its class include tons of exterior and interior styling features, as well as technology and safety features. The Durango has three rows of seating that seats seven passengers comfortably. There are 60/40 folding second-row seats, and 50/50 split folding third-row seats, which provide 84.5 cubic feet of cargo space when they are folded down.
The exterior of the Durango is just as impressive as the interior. The Dodge Durango has an aggressive and rugged body style and front grille. Exterior equipment include a full LED taillamp, projector beam LED headlights and buyers have the option of eleven different color options.
The Durango is the most technologically advanced SUV under $30,000. Standard technology features and entertainment features include a six-speaker audio system with a media hub that has SD, USB and AUX cable capabilities, a 5-inch technology display, Bluetooth streaming audio and voice command, SiriusXM satellite radio, and steering wheel mounted controls. If you're looking for the hottest new SUV and want to wait and see if the SRT Durango is a rumor or not, we will be sure to keep you updated. If you can't wait that long, that's okay too, check out our current Durango inventory here.
Photo source: Shutterstock