Santa Is Replacing His Sleigh With One of These Jeep Vehicles
Santa Claus is like many of us – some days, driving to work isn't as fun as it used to be. A little bird, on in this case elf, told us that Santa was hoping to join the growing trend of new Jeep owners, and today, we're looking at the best Jeep vehicles on the market for Santa. Will he go with the Motor Trend SUV of the Year® with the all-new 2019 Jeep® Wrangler?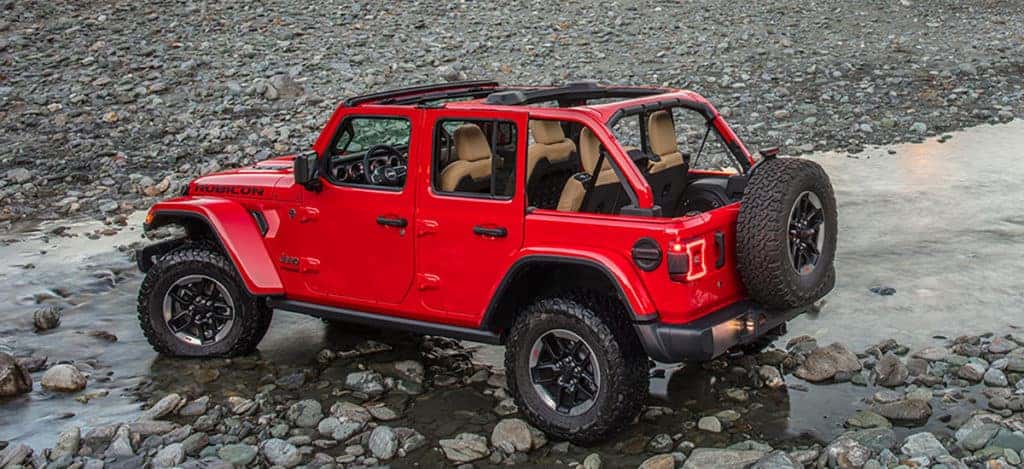 2019 Jeep Wrangler JL
It wouldn't be such a stretch to see Santa inside the award-winning, all-new Jeep Wrangler JL. With unparalleled off-road capabilities, powerful strength and iconic style, there's no doubt that Jolly Ol' Saint Nick would rejoice to have his sleigh become this vehicle from hereafter. 4×4 capabilities, heavy-duty 33-inch tires and an 84.1:1 crawl ratio will ensure Santa and drivers can go just about anywhere; fitting for off-road enthusiasts and the man in charge of getting presents to all the deserving children every year.
There are several powertrain options, including the turbocharged 2.0-liter DOHC engine with eTorque optimization and direct gasoline injection or a 3.6-liter V6 engine with variable valve timing for optimized performance. A new 3.0-Liter EcoDiesel V6 turbodiesel engine is expected to be available in 2019. Santa might also want to opt for the 2019 Jeep Wrangler Rubicon trim, which provides adventurers with up to 30 inches of water fording ability with 10.8 inches of ground clearance to handle going over boulders and other barriers quite comfortably.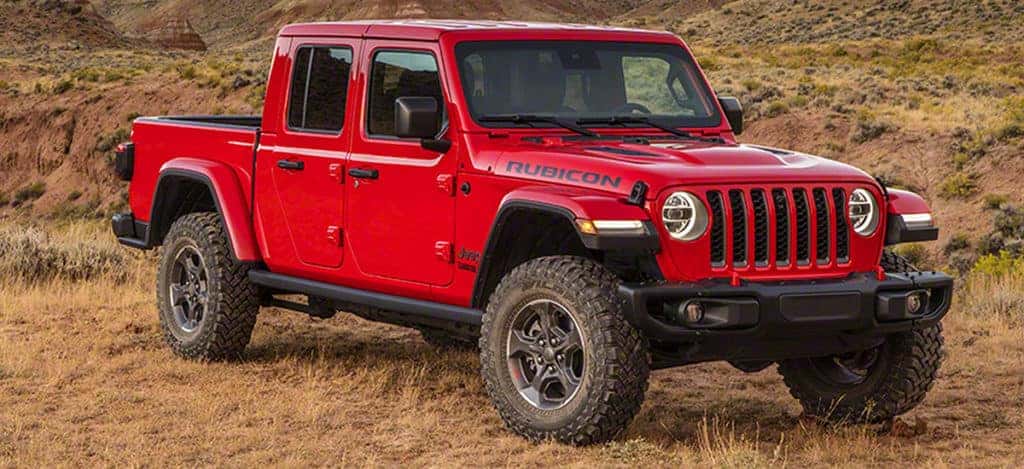 2020 Jeep Gladiator Pickup
Noticeably inspired by the Jeep Wrangler, the upcoming Jeep Gladiator is going to be one hot item. Santa might want to get it ahead of the rest of us! The frame of the 2020 Jeep Gladiator will be longer than the Wrangler JL and has a wheelbase that's longer also. The Gladiator will also provide a class-leading tow capacity of up to 7,650 pounds and a 4×4 payload of up to 1,600 pounds. Those attracted to the announced 3.0-liter turbocharged diesel engine will have to hang on for the powertrain option that will be added sometime in 2020. This engine will offer 260 horsepower and a muscular 442 pound-feet of torque. Unlike the gas engine, the diesel is matched with an eight-speed automatic.
Upcoming Jeep Vehicles
Santa might opt for one of the upcoming vehicles, as well as our loyal customers. For those that want the very best Wrangler, a fuel efficient and highly capable off-road Wrangler, fans won't have to wait long! Fiat Chrysler Automobiles (FCA) has recently unwrapped some details about the upcoming 2020 Jeep Wrangler Plug-in Hybrid. Jeep is on track to have the plug-in hybrid model of the Wrangler in showrooms by 2020. The key components for the PHEV Jeep are set to be made at the Toledo Machining Plant in Ohio.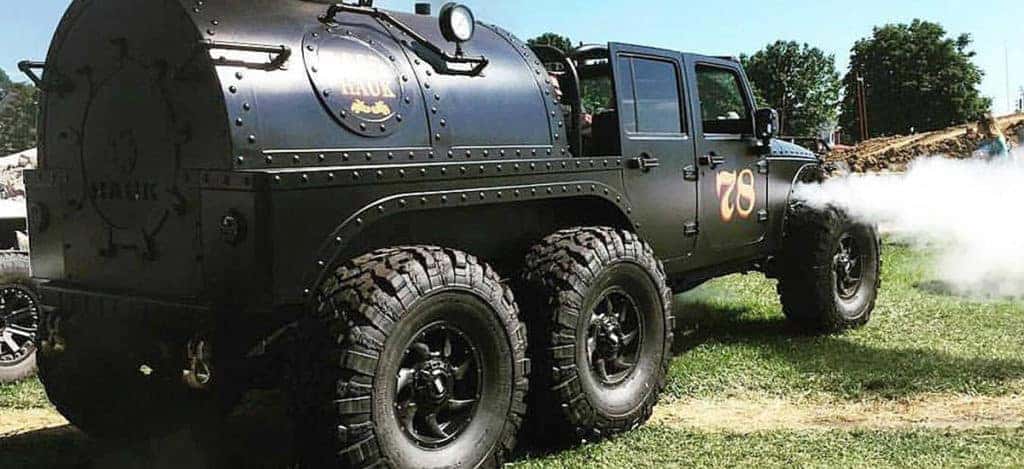 Santa might just want to settle on the Loco Hauk, a steam-powered Jeep Wrangler 6×6 super SUV that provides a package that includes six-speed manual transmission, a poppet-valve uniflow steam motor, unique wheels, tires, and axles. Santa would definitely have no problem getting around with this beast of a vehicle. There's only one of these that has been produced, but Santa might have to put it on his list!
The Best Jeep Lineup Is Here at Kendall Dodge Chrysler Jeep Ram
We are your center for all things Jeep. Interested in trying out the all-new 2019 Jeep Wrangler JL? You'll find it ready to go. Our sales team is helpful and will guide our customers with any buying, leasing or selling needs they have. Wondering about making a trade-in? We can help with that, too. We have a wonderful Jeep collection of both new Jeep vehicles and pre-owned Jeep vehicles that are in remarkable condition.
Looking for a chance to service, repair or maintain your current vehicle? Trust us to help you get your vehicle up and running like new with an online service appointment and visit to our service center. We look forward to seeing you soon at Kendall Dodge Chrysler Jeep Ram and providing an unmatched full-scale automotive experience.