Serena gets the victory over Garcia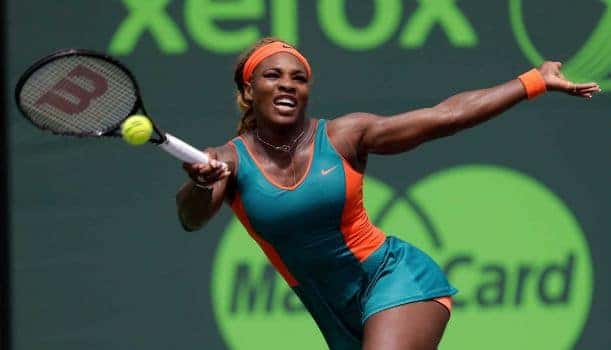 There is a reason Serena Williams is the best. Not only in regards to her playing, but wow does she play a captivating game. Her most recent performance at the Sony Open has been astounding, and had that "edge of your seat" vibe. She has been grunting, lunging, and squealing her way to victory in an amazing group of match ups. First, she had an amazing rise to overcome Yaroslava Shvedova, and now she has beaten Caroline Garcia! Being a Miami Dodge dealer, we are close to the action, and it has been quite a busy weekend of matches.
She has reached the fourth round at the Sony Open by beating Caroline Garcia 6-4, 4-6, 6-4. Talk about a close match. This is her first tournament after a monthlong layoff, which would likely account for the rusty errors, including the seven-double-faults. It is definitely true that the 20-year-old Garcia kept Williams on her heels with those deep groundstrokes and serves that topped out at 117 mph. "I can play a hundred times better," said Williams, who is seeking a record seventh Key Biscayne title. "I really gave myself a tremendous amount of trouble out there. Granted she played great, but I made so many errors … 40-something errors. It's not the way to play professional tennis. Maybe amateur."
Williams needed two and a half hours to complete the long match and claim victory, as Garcia and herself engaged in a succession of side-to-side baseline exchanges. Two consecutive aces were how she chose to finish off the final game, so it seems like the rust began to come off quickly towards the end. "It's always nice to play against a big player," Garcia said. "You are working and practicing to play this match, because it's in this kind of match you can learn more. But next time I prefer to win." Serena has won 6 out of her 14 times at Key Biscayne, tying Andre Agassi's record of six last year. Let's see if she can make it 7 out of 14, or a ridiculous 50% win rate!