Sharapova wins long match against Safarova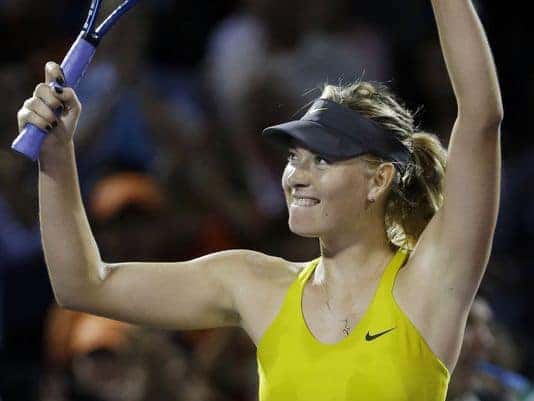 Maria Sharapova sure found a way to keep us on our feet in her match against Lucie Safarova. She was a mere one point from victory when she chased after a shot in the corner but couldn't reach it. She had to keep on playing, for nearly an hour longer as she fought to find that ever-elusive clinching point against the talented, and stubborn Lucie Safarova. This was all starting up while customers were testing out used Jeep Grand Cherokee's on our lot, but we were sure to catch up on the action.
Sharapova needed nine match points before she was finally able to close out a win Saturday night in the heated third round of the Sony Open. She was finally able to beat Safarove 6-4, 6-7 (7), 6-2. "After a match like that, it's tough to have only one winner," Sharapova said, "because both players give a lot and both want to win so much." Sharapova wasn't the only one to win a marathon, as it took 2 1/2 hours for Serena Williams to take out Caroline Garcia as well.
Sharapova had two match points in the tiebreaker, and seven more in the final game. The No. 26-seeded Safarova managed to stay alive with an impressive succession of extremely clutch winners. "She kept hitting unbelievable shots," Sharapova said. "One more. One more. I said, 'How many chances are you going to get?' I thought our level was quite high in the end." She certainly has that right, as the final point ended a lengthy exchange with a forehand into the net by Safarova. In great form, however, the two shared a hug at the end. It took three hours to end.